TODAY: Congress To Hold Hearing On VA TBI Exam Failures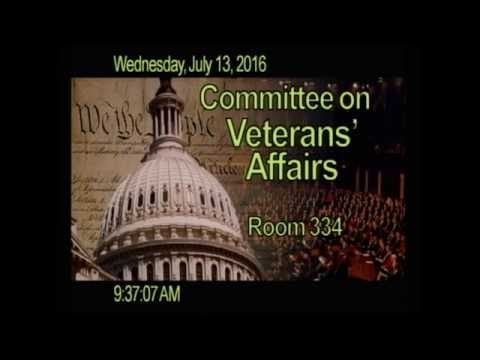 Those interested in VA TBI exam failures over the past decade should tune in this morning for the House Committee on Veterans Affairs hearing on the subject.
Since 2008, VA has held a policy that requires initial TBI examinations be performed by a specialist. Those specialists are: neurologists, psychiatrists, physiatrists, or neurosurgeons. VA failed to follow its own protocol when it failed to use those same specialists to conduct the exams for over 24,000 veterans.
Congress plans to hold a hearing starting at 10 AM EST today. You should be able to follow the link below or tune in on CSPAN or Congress.gov.
WATCH IT: https://www.congress.gov/committees/video/house-veterans-affairs/hsvr00
UPDATE, 10am: The VA TBI Exam Hearing Is Posted Below
Just a quick note, you can skip ahead to minute 30 to start the hearing.
MY TAKE ON VA TBI EXAM HEARING
My expectations for the hearing are low for four reasons. First, we are heading into a recess when most lawmakers are already shifting gears to be reelected.
Second, the House Committee has invited all the wrong people. Right after the scandal broke last year, former head of the Office of Disability and Medical Assessment resigned/retired, Dr. Gerald Cross. This is the doctor we want to talk to.
Instead, now that VA has shuffled around the deck chairs, we will get a bunch of newbies who were not around during the ramp up leading to the scandal.
Third, the House Committee still has no idea what the four specialties apparently are. Instead of listing the correct four, they included "psychologists" in the mix. I'm not sure how they got that important factor confused, but they did.
Fourth, the House Committee failed to invite anyone with an opposing view to provide testimony to the committee about the TBI scandal. The reporter who broke the scandal, AJ Lagoe, was not invited. I was not invited despite being the attorney who uncovered the scandal and passed it on to Lagoe.
At least on the surface, it does not look like Congress is terribly concerned with getting to the bottom of this one given the lack of diversity in the testimony proposed.
RELATED: VA TBI Scandal Exposed In TV Special
Here is the House Committee press release:
HVAC to Review VA Failures in TBI Examinations and Disability Claims
WASHINGTON — On Wednesday, July 13, 2016, at 10:00 a.m. in room 334 of the Cannon House Office Building, the Subcommittee on Disability Assistance and Memorial Affairs will hold an oversight hearing on the Department of Veterans Affairs' failure to provide adequate examinations for traumatic brain injuries (TBI).
Since 2008, Veterans Benefits Administration policy has required that initial TBI disability examinations be conducted by one of four specialists: neurologists, psychiatrists, psychologists or neurosurgeons. However, an April 2016 VA review of disability examinations for TBI claims revealed over 24,000 veterans nationwide received a TBI examination performed by an unqualified examiner.
Due to the conflicts in Afghanistan and Iraq, a growing number of veterans are being diagnosed with traumatic brain injuries. The Department of Defense and the Defense and Veterans Brain Injury Center estimate that brain injuries account for 22 percent of combat wounds to U.S. service members who have served in Afghanistan and Iraq. By comparison, brain injuries accounted for 12 percent of combat wounds among Vietnam veterans.
The purpose of this hearing is to examine the reasons VA failed to provide adequate TBI examinations to more than 24,000 veterans and the steps VA is taking to ensure veterans have the opportunity to request a readjudication of their TBI claim.
The following event is open to the press:
WHO: Subcommittee on Disability Assistance and Memorial Affairs
WHAT: "TBI Claims: VA's Failure to Provide Adequate Examinations"
WHEN: 10:00 a.m., Wednesday, July 13, 2016
WHERE: 334 Cannon House Office Building and streaming at veterans.house.gov
WITNESS LIST
David R. McLenachen
Deputy Under Secretary for Disability Assistance
U.S. Department of Veterans Affairs
Accompanied by:
Mary Glenn
Acting Deputy Director, Operations, Compensation Services
Veterans Benefits Administration
U.S. Department of Veterans Affairs
Patricia Murray
Chief Officer, Office of Disability and Medical Assessment
Veterans Health Administration
U.S. Department of Veterans Affairs
###