USDA Allocates $27.6 Million to Empower Underserved and Veteran Farmers and Ranchers Through the 2501 Program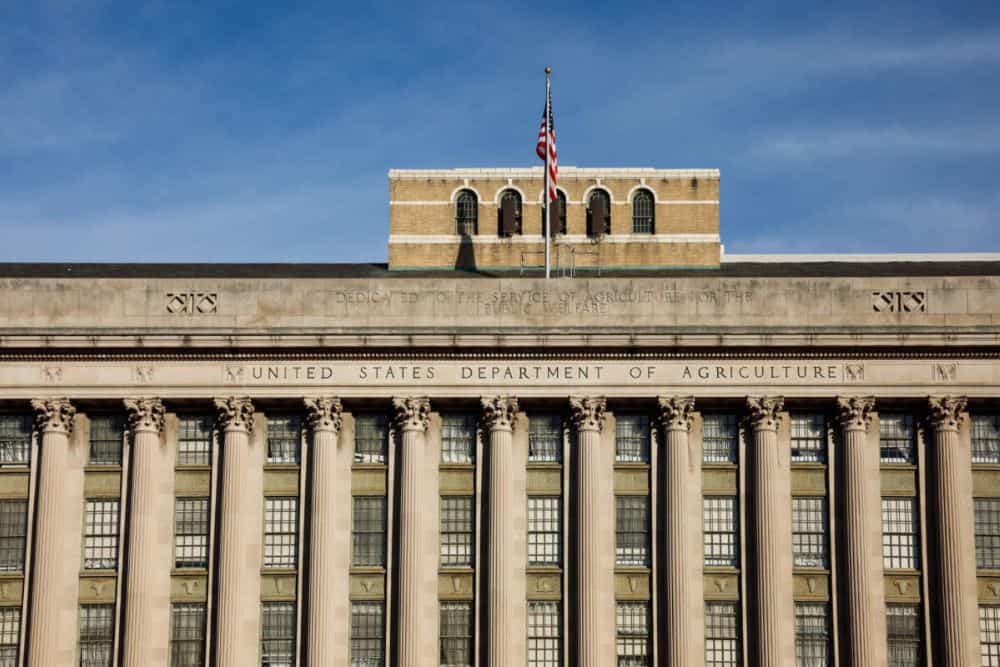 The U.S. Department of Agriculture (USDA) announces significant funding to bolster opportunities for underserved and veteran agricultural communities through the 2501 Program.
The United States Department of Agriculture (USDA) is taking substantial strides to fortify the foundations of American agriculture with the announcement of $27.6 million in grants. This funding will be channeled into training, outreach, and technical assistance programs designed to empower underserved and veteran farmers, ranchers, and foresters, enabling them to thrive as the stewards of successful farms, ranches, and forest lands. Administered by the USDA Office of Partnerships and Public Engagement (OPPE), these funds signify a resolute commitment to fostering equity, inclusion, and accessibility to USDA programs and resources.
Subscribe to our weekly newsletter and stay up to date.
Director Lisa Ramirez of OPPE underlines the significance of the 2501 Program, stating, "The 2501 Program demonstrates USDA's commitment to improving the livelihoods of the country's underserved and veteran farmers, ranchers, and foresters by ensuring that they have access to and are equipped with the resources, knowledge, and tools to be successful. This program is part of USDA's commitment to equity and inclusion for underserved communities and reducing barriers to USDA programs and resources."
In 2023, USDA is directing $27.6 million in grants to 41 organizations across 27 states, aimed at facilitating outreach and technical assistance for underserved and veteran farmers and ranchers. This funding opportunity arises from the Agriculture Improvement Act of 2018, a testament to the government's unwavering commitment to bolstering these communities.
One noteworthy recipient of the 2501 Program award is the Recirculating Farms Coalition, which will implement the 'Growing Local Veterans in Agriculture' project. This innovative initiative seeks to educate veterans in New Orleans, Louisiana, about vertical farming and other agricultural innovations, thereby fostering a more equitable food system that provides fresh, local, accessible food while creating stable, green jobs. Another commendable awardee is the Pueblo of Isleta, which will utilize the grant for the 'Farmers Outreach and Assistance Program for Tribal Communities' in Isleta Pueblo, New Mexico.
The roots of the 2501 Program trace back to the 1990 Farm Bill, created with the primary goal of aiding underserved farmers, ranchers, and foresters who have long faced barriers in accessing USDA loans, grants, training, and technical assistance. A significant milestone occurred in the 2014 Farm Bill when the program was expanded to encompass veterans. Grants are bestowed upon higher education institutions, nonprofit organizations, and community-based entities, all contributing to the mission of extending USDA's engagement efforts within underserved and veteran communities.
Diverse projects funded under the 2501 Program encompass activities such as conferences, workshops, and demonstrations on various farming techniques, as well as facilitating connections between underserved farmers and ranchers and USDA resources and services. Since its inception in 2010, the 2501 Program has disbursed over $221 million to support more than 657 projects, exemplifying its profound impact.
For further information about the funded projects and the transformative work undertaken by the USDA, please visit the Office of Partnerships and Public Engagement (OPPE) website.
In the Biden-Harris Administration, the USDA stands at the forefront of pivotal change within America's food system. Their strategic focus includes promoting resilient local and regional food production, ensuring equitable market access for all producers, fostering the availability of safe, healthy, and nutritious food in all communities, nurturing new markets and income streams for farmers through climate-smart agriculture and forestry practices, and making historic investments in rural American infrastructure and clean energy capabilities. This resolute commitment to equity across the Department entails dismantling systemic barriers and constructing a workforce reflective of America's diverse tapestry. To delve deeper into this transformative vision, visit the USDA website.
By investing in the growth and success of underserved and veteran farmers and ranchers, the USDA is sowing the seeds of prosperity and inclusivity, ensuring that American agriculture thrives for generations to come.