Sharon Helman Wins At Federal Circuit, Accountability Law Unconstitutional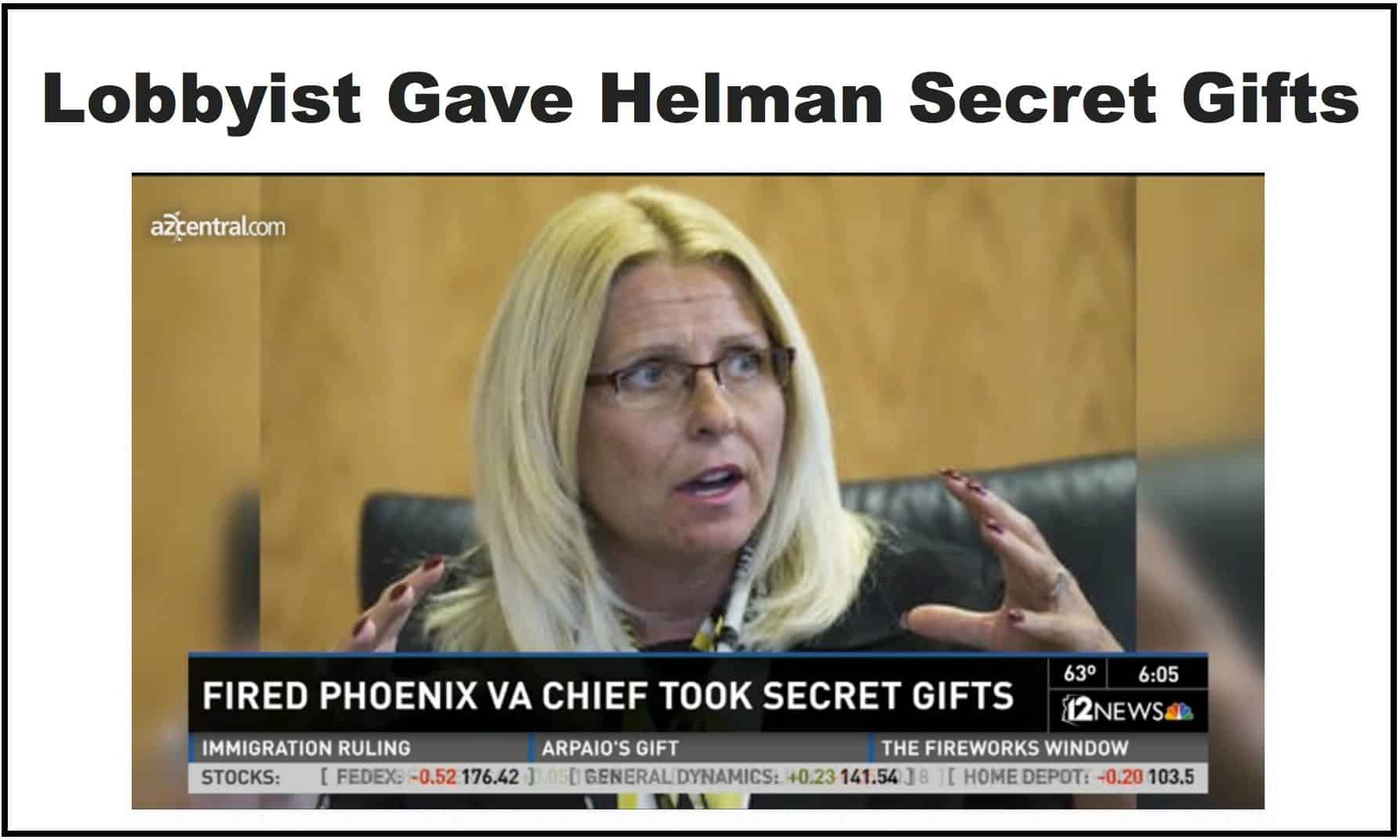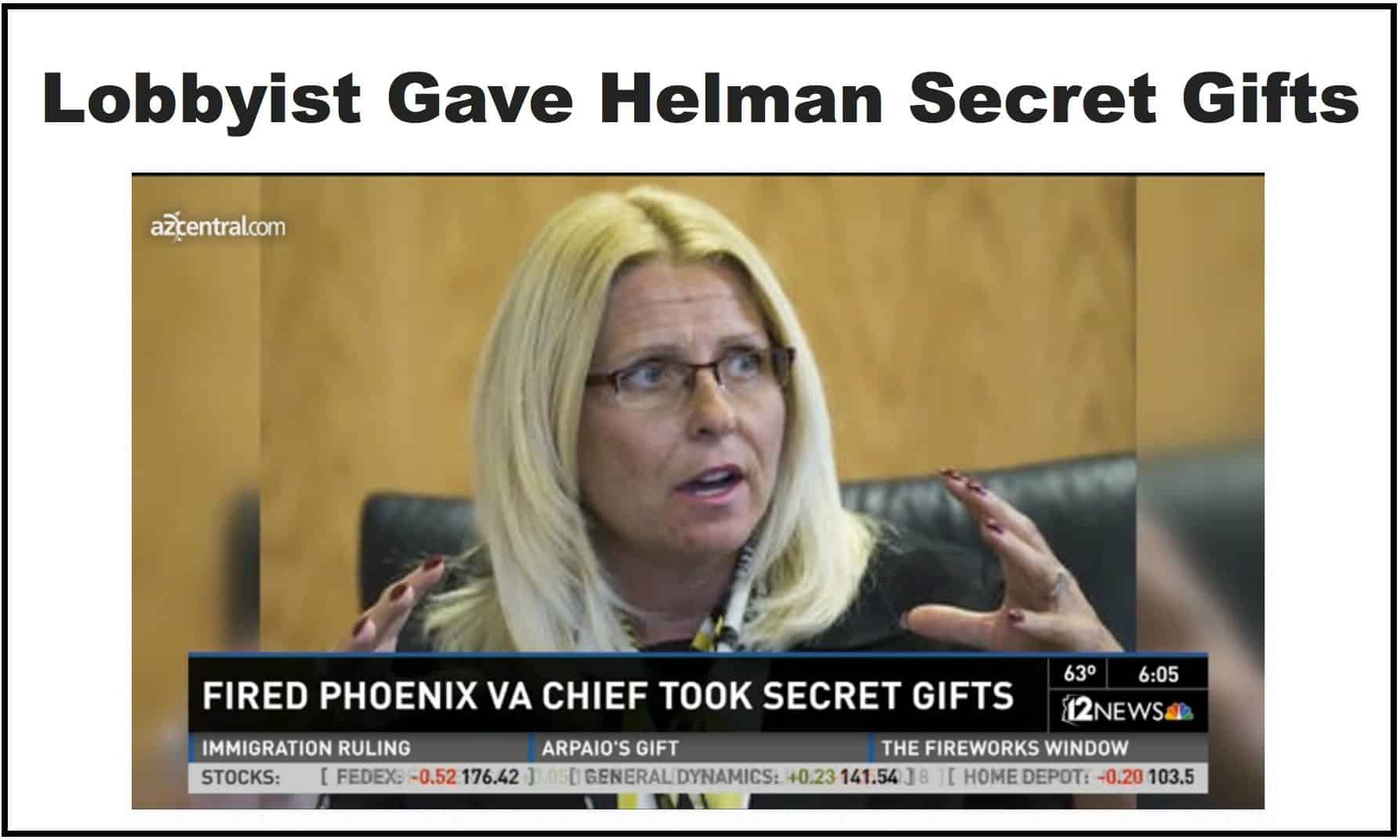 Sharon Helman, the former Phoenix VA chief whose tenure was linked to the nationwide VA wait time scandal, won a major decision today in court.
Helman challenged provisions of the Veterans Access, Choice and Accountability Act that were used to uphold her termination in 2014. The Merit Systems Protection Board (MSPB) previously declined a motion for a full panel review asserting the Act precluded as much. That decision was overturned today by the US Court of Appeals of the Federal Circuit.
RELATED: Sharon Helman Court Decision
The Act, and the subsequent law, 38 USC § 713(e), was created in part to help quickly terminate senior VA executives without standard due process protections those same employees relied on in the past. The Court held the law as written by Congress violated the Appointments Clause of the Constitution as it was applied to termination of Senior Executive Staff (SES) employees of the Department of Veterans Affairs (VA).
Helman's win today means the section of the Act that precludes the review sought by Helman is unconstitutional, but the Court stopped short of invalidating the entire Act. Now, Helman's case will be remanded to the MSPB for the review she sought before.
Background On Recent MSPB Decisions
The MSPB is the same review authority that reinstated Diana Rubens and Kim Graves at their previous positions as heads of Philadelphia RO and St. Paul RO, respectively.
The two previously worked in upper management within VA and orchestrated the removal of two subordinates to then assume the role of directorship. Such roles were deemed less demanding than their previous roles.
RELATED: Demoted SES Employees Plead Fifth Before Congress
The salt in the wound occurred when the Congress realized they did this without having their pay docked and while receiving a moving incentive reserved only for VA employees who are involuntarily moved for VA purposes.
When VA attempted to uphold punishment for the two that included a demotion and forced relocation, the MSPB concluded the punishments were in violation of the law. An MSPB review found that a higher-level authority above Rubens and Graves was linked to the scandal, and therefore the two could not be punished. That individual who was promoted was none other than Danny Pummill.
Pummill was promoted to acting Under Secretary for Benefits after Allison Hickey swiftly resigned. Hickey resigned in what appeared to be an attempt to evade answering to Congress as to why she approved the removal in the first place.
RELATED: Will Next Under Secretary Do Pay To Play For Political Favors?
Pummill reportedly resigned shortly after the MSPB penalized VA for an apparent good-ole-boys move to promote the male involved while penalizing lesser ranked female colleagues, all of whom were involved in the same musical chair scheme. That position is now held by acting Under Secretary for Benefits Thomas Murphy.
Murphy is a holdover from President Barack Obama and considered an Agent Orange denier following internal memos leaked to the press two years ago.
RELATED: Veterans Circulate Petition To Oust Agent Orange Denier Thomas Murphy
The rub in cases like this is that VA, and more important the American Taxpayer, may be liable for the attorney fees after having the punishments reversed.
As for Helman, she was ultimately fired for failing to disclose numerous gifts from a government contractor that included trips for her family to Disney Land and a Beyoncé concert. Some of her actions also resulted in her being found guilty for criminal activities.
Fortunately for taxpayers, the Federal Circuit did not award fees this time around.
VA Press Release On Sharon Helman Ruling
Now that VA's ability to quickly terminate as it supposedly desires has been officially rebuked by the courts, the agency will no doubt have to push for the new accountability measures presently circulating Capitol Hill.
VA even released the below press release following the ruling:
Today, the U.S. Court of Appeals for the Federal Circuit in Helman v. Department of Veterans Affairs (VA) ruled that the expedited Senior Executive Service (SES) removal and appeals authority provided by the Veterans Access, Choice, and Accountability Act of 2014 is unconstitutional.
As a result of this ruling, the Merit Systems Protection Board (MSPB) has been directed to review the administrative judge's decision upholding VA's November 2014 removal of the director of the Phoenix VA Healthcare System. The former director's removal remains in effect at this time.
Commenting on the ruling, Veterans Affairs Secretary Dr. David J. Shulkin said, "Today's ruling underscores yet again the need for swift congressional action to afford the Secretary effective and defensible authority to take timely and meaningful action against VA employees whose conduct or performance undermines Veterans' trust in VA care or services.
"We appreciate the House passing H.R. 1259, VA Accountability First Act of 2017 as a vital step toward providing the tools necessary to address misconduct while ensuring due process. Just as importantly, we look forward to the Senate taking up the legislation and helping to ensure passage as soon as possible."
https://www.va.gov/opa/pressrel/pressrelease.cfm?id=2900
Is it just me, or are attempts at holding VA senior staff accountable under President Obama now looking eerily like President Donald Trump's attempts at border security when it comes to court rejections?
Either way, this is probably not the last time we will be hearing about Sharon Helman.
Maybe she will get her old job back after numerous apparent attempts by VA OIG to whitewash the investigation in Phoenix VA and similarly situated facilities that defrauded veterans of needed healthcare to improve their performance numbers?
Source: https://federalnewsradio.com/veterans-affairs/2017/05/court-rules-key-va-ses-firing-and-appeals-authority-unconstitutional/