Is VA Research on Blast Exposure truly Behind the Times?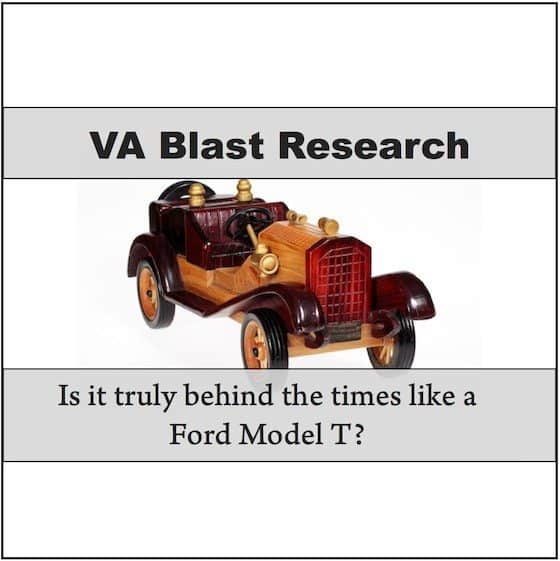 Plainly put, no. Despite what VA Disability Compensation folks try to tell you, research about brain injuries and blast exposure is light years ahead of where they claim. The irony is that the other half of VA is a leader in the field.
VA's Disability Compensation adjudicators baffle me when they claim they still do not know a thing about head injuries. Questions about severity, causes and residual impacts still seem like big black hole to these people. But the reality is their ignorance is intentional. Meanwhile, in reality, VA Health Care researchers have blazed the trail further than you probably realize. Let me explain.
VA is like a monster with two heads that never talk to each other.
Imagine a tale of two VA buildings about half a mile apart. You can see one from the other. When it comes to brain science, one side of VA acts like we are still driving Ford Model T's. The other is on the cutting edge of brain injury research.
One such VA is the Minneapolis VA system. VA Disability at Fort Snelling claims they do not know how a doctor can tell the difference between mild, moderate, and severe traumatic brain injures (TBI).
(That is a verifiable fact following a discussion with a Decision Review Officer I had last summer.)
The other building half a mile away has housed research at the heart of hundreds of scientific research papers on the impact of brain injuries in service. These papers include hundreds of explanations on detection of severity.
For veterans seeking information on TBI, you will not get that information from VA Benefits. They just do not want to admit no one drives Model T's anymore no matter how much information is out there.
And when it comes to things like blast exposure, I used to think it was a mystery regarding how to know the impact on your brain. But wouldn't you know VA and DoD spent millions to figure that out? And, when they did, they published numerous papers on the subject over the years.
So despite claims to the contrary, VA has advanced research on blast exposure, PTSD, and brain function after blast exposure. A recent report on the topic is titled The Effects of Explosive Blast as Compared to Post-traumatic Stress Disorder on Brain Function and Structure. Check it out if you are curious.
VA and DoD included a specific form through that research, too. It is called the Minnesota Blast Exposure Screening Tool (MN-BEST).  I found the form on the DTIC.mil website. Skip to the last page in the PDF attached here and you'll find the form (page 97).
If you read the reports attached to it, you will learn all about how modern scientists determine problems caused by traumatic brain injuries and related conditions.
Primary researchers and investigators involved are from the University of Minnesota, Minneapolis VHA, and Minnesota Veterans Research Institute. When you research brain issues, these three entities will pop up with regularity.