Veteran Suicide Calls May Increase As Much As 150% This Summer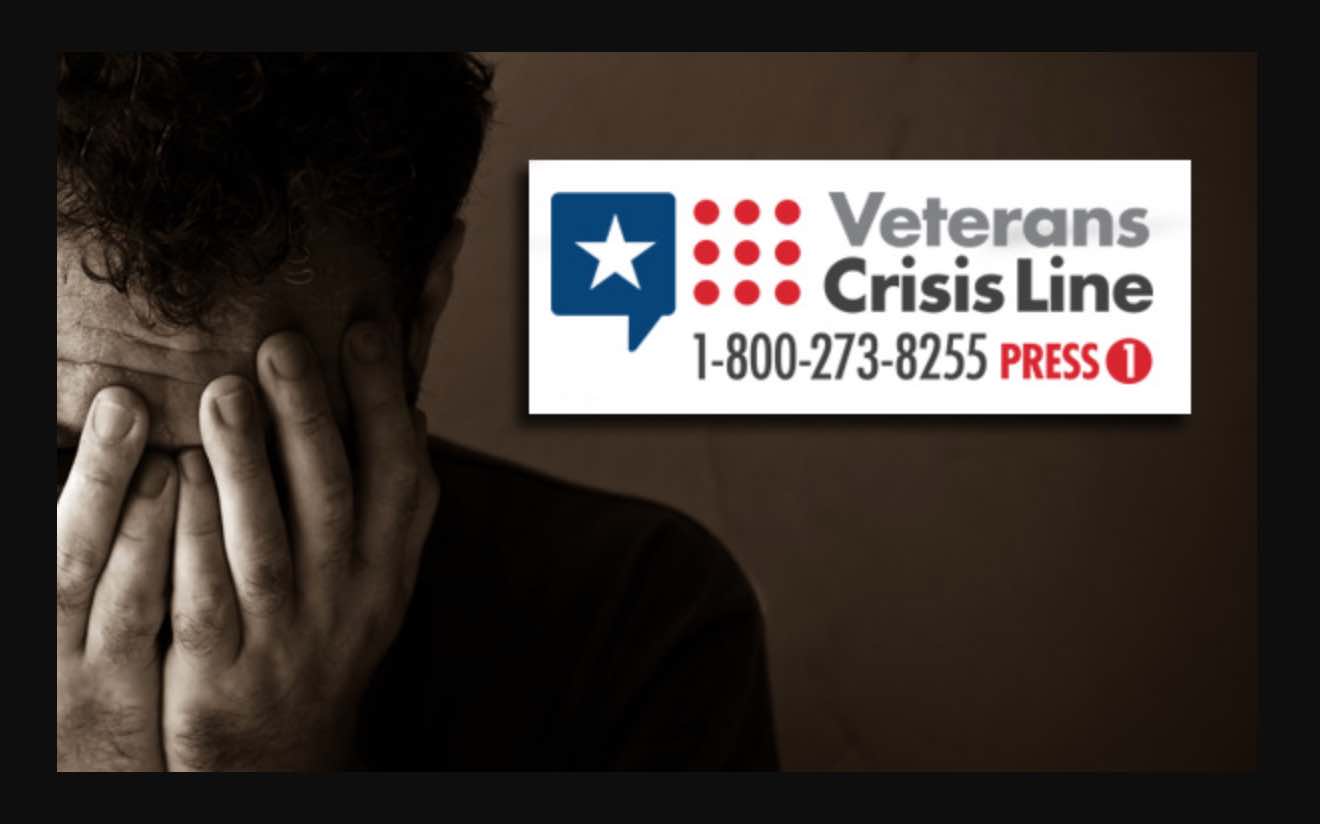 Veterans Affairs officials anticipate call volume to the Veterans Crisis Line will increase by as much as 150% this summer when officials implement a phone number that is easier to remember.
The National Suicide Prevention Line is implementing a new phone number 988 that officials believe will be easier to remember than 800-273-8255. Veterans who call in will be transferred to the Veterans Crisis Line.
Subscribe to our weekly newsletter and stay up to date.
There, the veteran will be able to speak with a counselor with military-specific training and experience with access to unique veteran support resources.
VA officials told Congress call volume will jump this year from 700,000 to as high as 1.7 million now that individuals can more easily access the service.
The service should be nationwide by July 16.
RELATED: Veteran Suicide Follows Change To Controversial Treatment
Federal officials have working on implementing a suicide prevention hotline phone number system that is easier to remember for years.
"We began hiring up for this effort last year," VA Secretary Denis McDonough told Congress. "We need to increase our full-time workforce by about 460 people … but we have the money and the ability and the authority to get that done."
VA claims the number of daily veteran suicides are down citing 2019 data. Officials apparently boasted the number is down one suicide making it the lowest level in 12 years, but the average when factoring in all prior service suicides was still closer to 20-a-day.
Regardless of what VA says is an improvement, the suicide rate for veteran sis still almost double that of the remainder of the American public. Again, too high.
It seems clear the use of a shorter 988 number will help veteran remember where to call when experiencing hardship. It also seems clear officials were well aware the use of a shortened suicide prevention call number would dramatically increase use of the suicide services.
I'm glad a solution like this is being used. It seems as if some crack team like the one that developed 911 could have created the 988 a bit earlier than 2022. Just a thought.
In 2016, IG reported 1 in 6 calls to the call center rolled over to backup call centers. Some of those calls went unanswered where veterans left voice messages that were not returned. Staffing shortages and poor training were part of the problem. Now, Secretary McDonough says VA still needs to increase its call center workforce by another 400 plus workers — SIX YEARS LATER.
All the while, calls are expected to more than double in just a few months.
Is VA really taking veteran suicide as seriously as their spending suggests?
The agency has spent tens of millions over the past few years on marketing, showing the public how much the agency is 'working' to make a real dent in veteran suicide. But do the numbers show the various costly projects were effective?
Even if the call numbers increase, will VA properly staff the call centers to make the difference needed? Let me know if you are holding your breath on that one.
If the 988 number is not yet working in a region, veterans experiencing a mental health emergency can contact the Veterans Crisis Line at 1-800-273-8255. Select option 1 for a VA staffer. Veterans, troops or their family members can also text 838255 or visit VeteransCrisisLine.net for assistance.
Source: https://www.militarytimes.com/veterans/2022/04/06/spike-in-veteran-calls-expected-with-launch-of-new-three-digit-suicide-prevention-line-this-summer/