Veterans Affairs ICU At Pittsburgh VA Reopens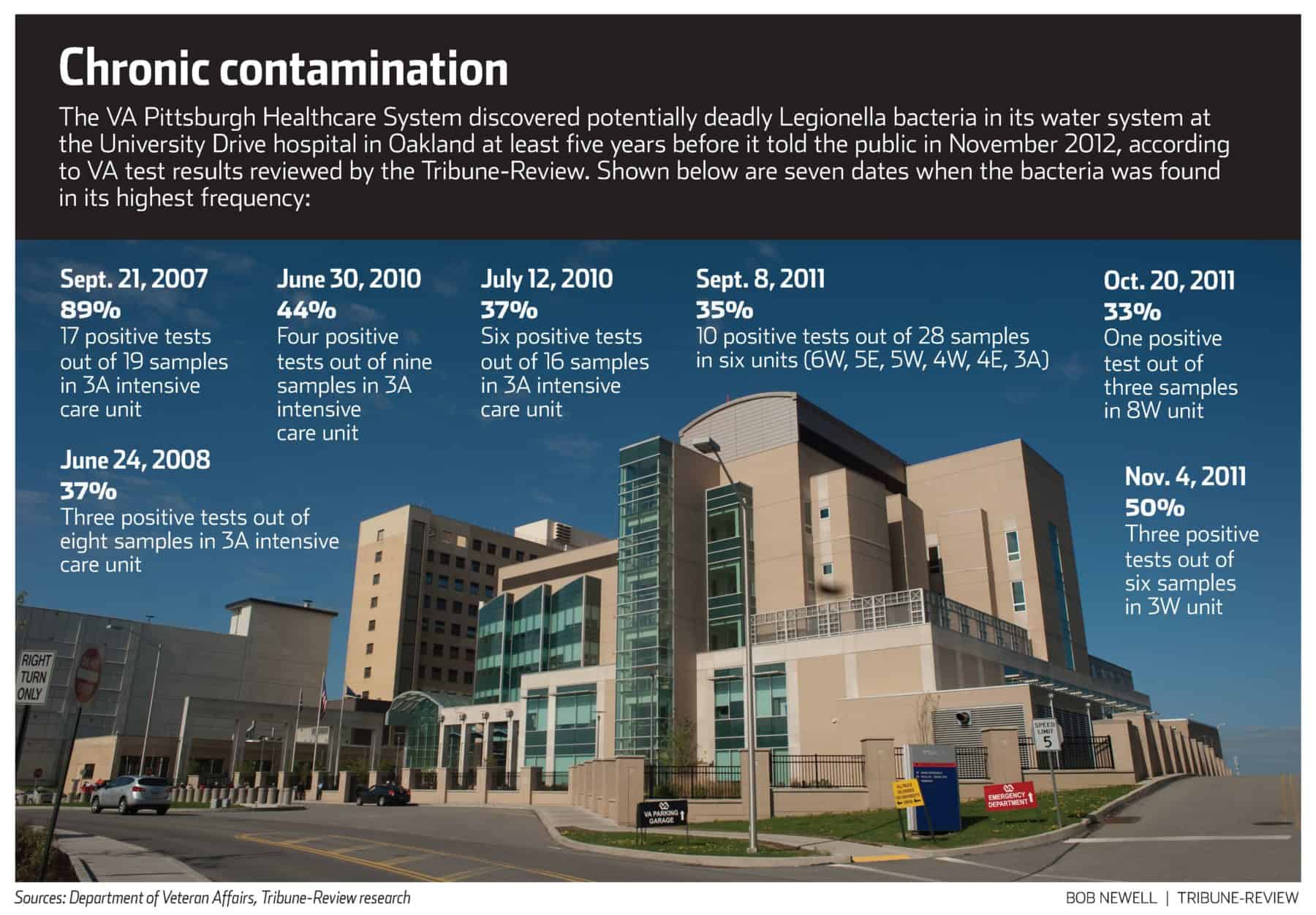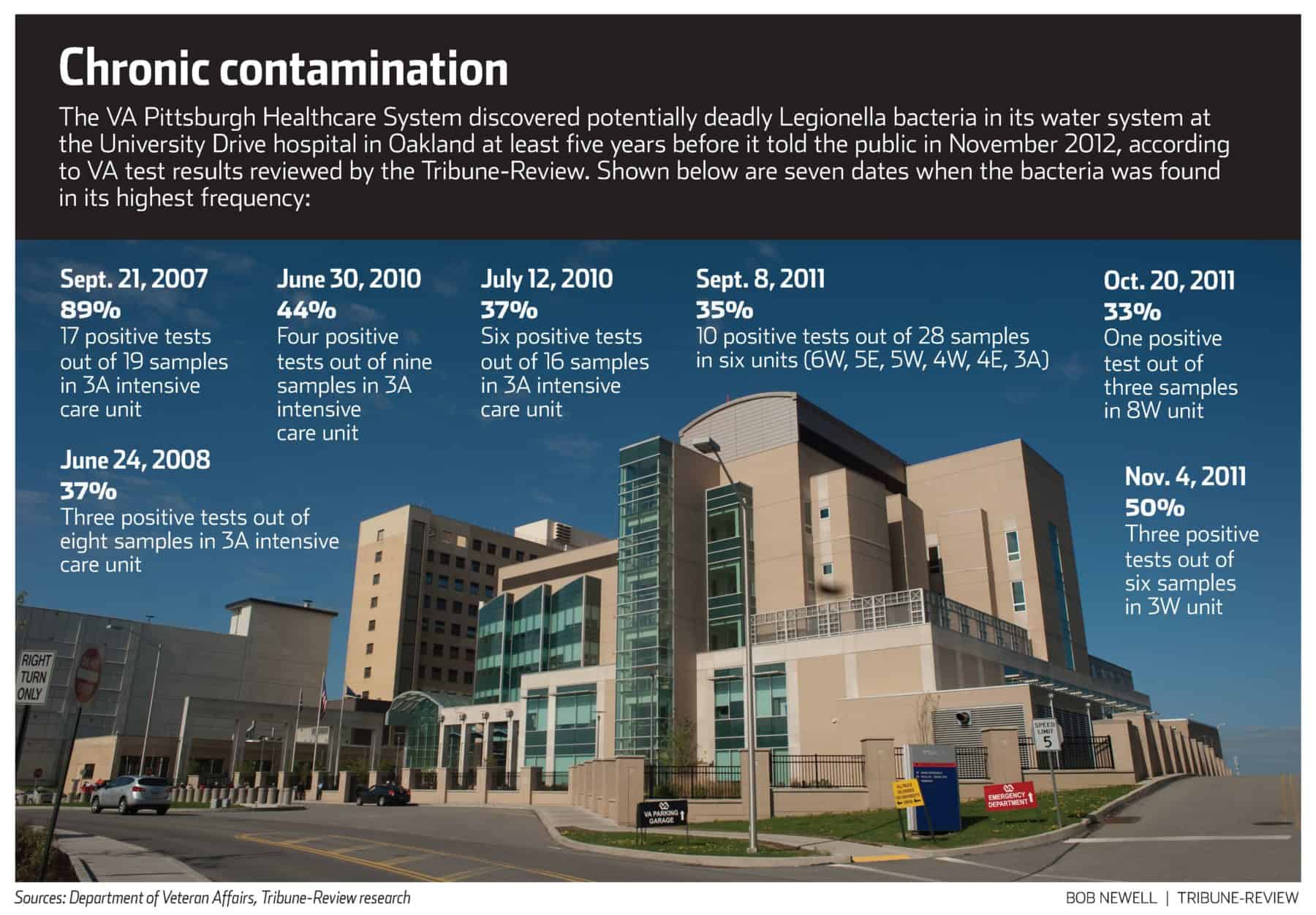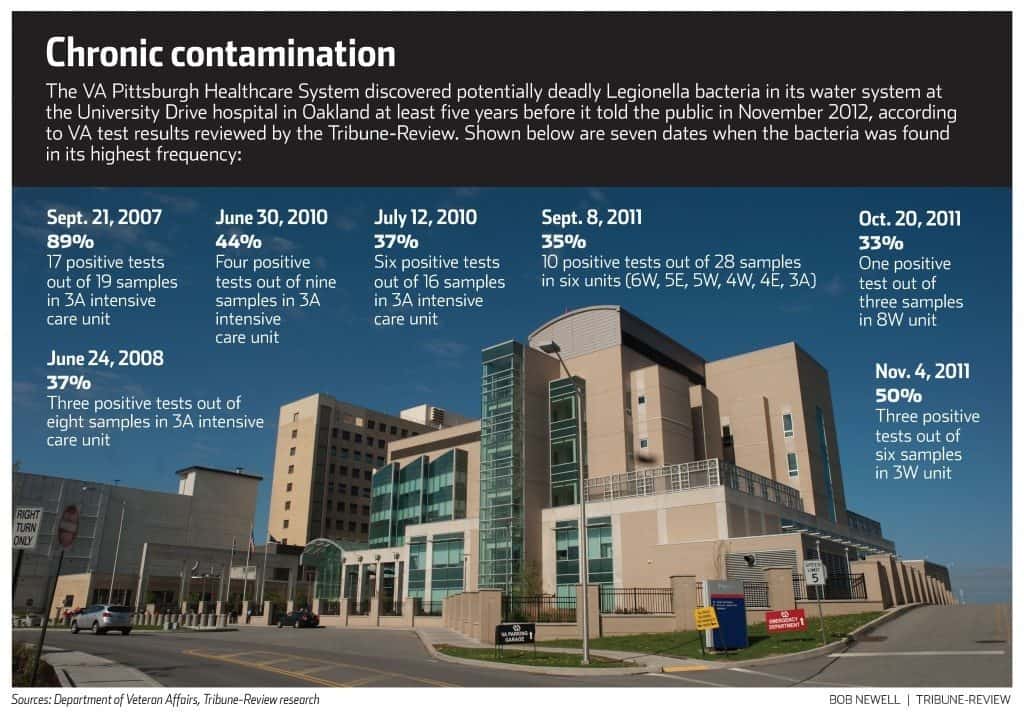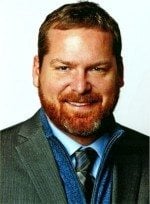 Abatement of mold at Veterans Affairs' Pittsburgh VA hospital, which resulted in a closure of the general medical ICU and its sleep lab, has now allowed for that hospital section to reopen.
Veterans who experienced complications during their stay in a Pittsburgh VA ICU should consider consulting a private doctor to be sure those complications were not the result of the mold. Family members with veterans who died should request copies of the medical records to see if the veteran died due to the mold.
BLAST FROM PAST – PITTSBURGH VA LEGIONELLA
Pittsburgh VA was the center of a Legionella bacteria cover up in 2012 that impacted the health of numerous veterans. The facility trie to cover up the scandal for some years before admitting it happened. According to the Tribune-Review graphic above, the attempted coverup of Legionella was certainly a long process where the agency eventually failed.
RELATED: Legionnaires' Victims Sue Pittsburgh VA
This time, with the mold, technicians found the mod in an air handler during routine maintenance. VA claims Pittsburg VA doctors have not diagnosed any complications from the mold, but that does not mean such complications did not exist.
Do not trust that VA will ever provide a straightforward assessment of problems at any facility. If you do trust that VA will inform you (the public) in a transparent manner about any adverse event, you are a fool. And I have ocean front property in Oklahoma to sell you.
PITTSBURGH VA STATEMENTS
Director of the infection prevention unit, Dr. Brooke Decker commented:
"Patient safety is our top priority, and mold — while it lives everywhere — just doesn't belong and most certainly isn't welcome in our hospital… In this instance, we knew there was no risk to patients, but we acted anyway. This is because we are committed to taking the right steps every single time the situation calls for it."
According to the TRIBLive in Pennsylvania:
Six patients who were in the unit were moved elsewhere before the maintenance started, the VA said this week.

Decker said the hospital has been tracking mold infections in patients since 2011 and has not had any cases associated with the unit the air handler serves.

Earlier this year, officials at UPMC disclosed that four patients contracted mold infections at UPMC Presbyterian and UPMC Montefiore in Oakland. The infections occurred within the past 15 months.

UPMC officials said three of the patients died, but their deaths cannot be directly attributed to the infections.
While we all appreciate Pittsburgh VA for admitting the issue, they still get a continual fail for cleanliness problems at a facility that appears to be relatively new. VA should immediately post a press release at the moment it learns of problems
So why did it take years to expose VA about Legionnaires' Disease?
Source: https://triblive.com/news/adminpage/9612270-74/mold-patients-upmc#axzz3uMsoLLaf