DAV Veterans Pulse Survey Confirms Suspicions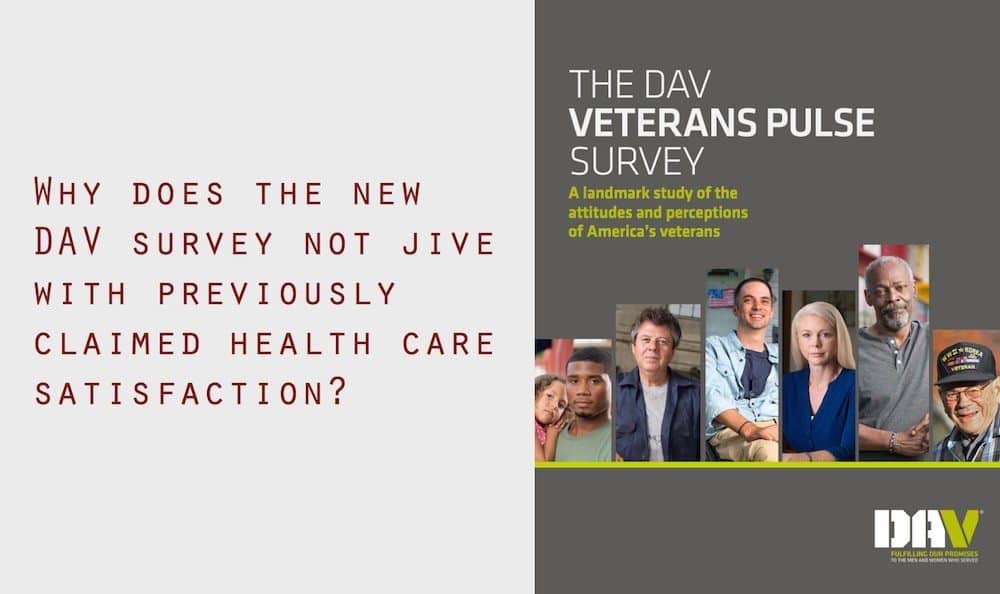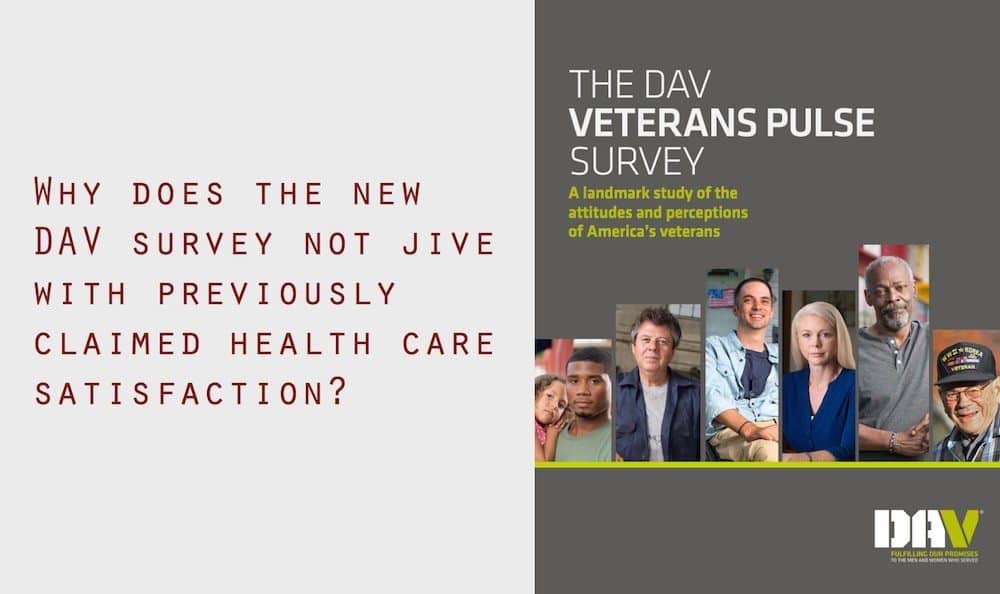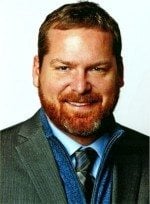 The new Disabled American Veterans (DAV) survey, called the Veterans Pulse Survey, confirmed suspicions of veterans that at least half of the veterans surveyed are not satisfied with the health care services they receive from the government. This is contrary to earlier claims by the Department of Veterans Affairs when they tried to gut Veterans Choice.
DOWNLOAD IT: Veterans Pulse Survey PDF
The survey also revealed that the majority of those surveyed do not believe disabled veterans are receiving the benefits they were promised.
Strangely, in DAV's highlights of the survey, the nonprofit does not list VA in a direct manner but instead references the service provider of healthcare to veterans and other things as "government" or "federal government" instead of Department of Veterans Affairs.
Why do you think that is?
RELATED: DAV Executive Pay Shocker
The international research firm GfK evaluated the responses of 1,701 veterans for the Veterans Pulse Survey. DAV states the sample size is representative of the entire veterans population.
Veterans Pulse Survey Highlights
Highlights of the Veterans Pulse Survey focus on six areas:
Veterans Healthcare
Veterans Benefits
Military Service
Post-9/11 Veterans
Transition Support
Women Veterans
Veterans Healthcare
50% of veterans do not feel the government is providing adequate health care quality or volume of services. 87% of those surveyed believe the government should provide a health care system dedicated to the needs of ill, injured and wounded veterans.
Veterans Benefits
44% of veterans do not thing they receive the benefits they were promised. Less than 1 in 5 believe other disabled veterans receive their benefits.
Military Service
While 75% of veterans said they would repeat military service, only half said they would encourage their sons to serve and 33% said they would encourage their daughters to serve.
Post-9/11 Veterans
37% of these veterans said military service negatively affected their health.
Transition Support
Only 38% of veterans said they received the support they needed after exiting the military.
Women Veterans
The majority of women do not believe they get the same respect as male veterans. Only 34% of male veteran agree.
To the point of the photo above, did you notice that the satisfaction levels of quality and quantity of health care is substantially lower than previous claims?
One year ago, VA and organizations liked DAV using to claim most veterans were satisfied with their VA health care. That claim was used to justify moving funds from the Veterans Choice Program to fund other parts of the agency budget.
RELATED: Politicians, VA Plotting To Gut Veterans Choice
VA further claimed the reason most veterans are not opting for Veterans Choice is because they love VA care. Instead, we know now VA was making it hard for veterans to access choice. I find it interesting how the strategy works here. Make a big lie about satisfaction, cut programs geared to increase satisfaction, then ask for more money later after admitting the truth.
RELATED: Choice Program Needs Another $421 Million
Now that we know the truth, that VA is not providing the services or benefits promised to veterans after 80 years and trillions of dollars in spending, what's next?