Choice Program Needs $421 Million Fix Says VA Exec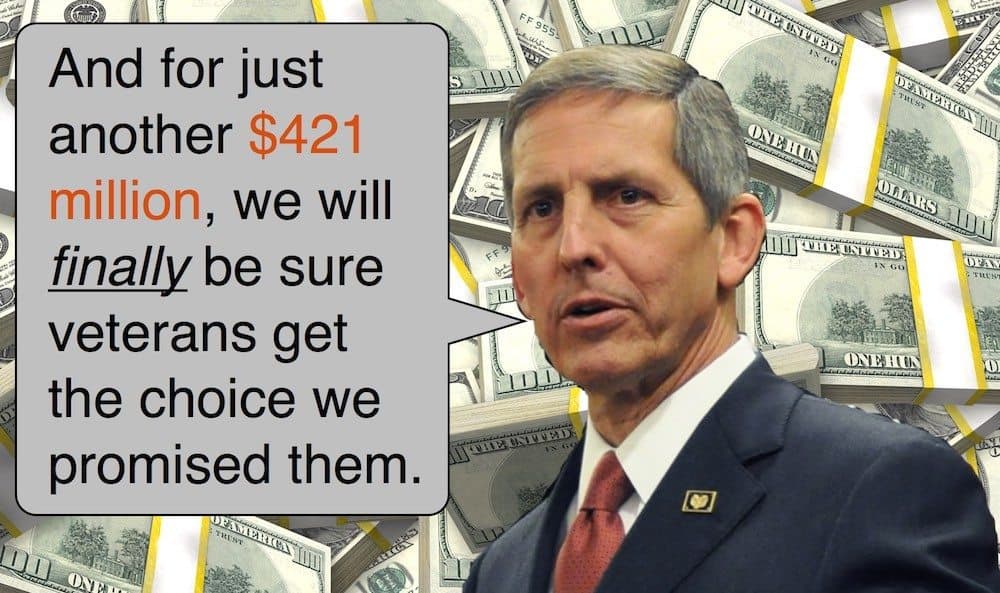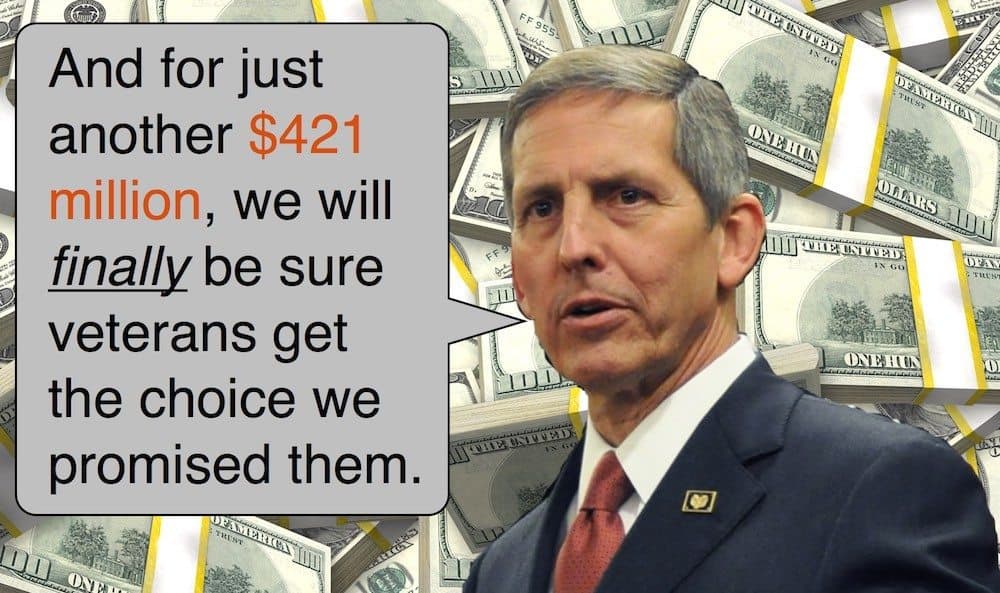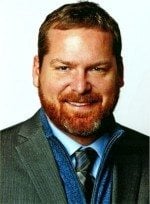 Last week, VA Deputy Secretary Sloan Gibson finally admitted the agency created a confusing mess that needed fixing right out of the box when it developed the Veterans Choice Program last year.
Isn't it interesting that whenever VA admits to failure, they also seek money in the same breath? Why is it that whenever taxpayers push VA to create a new initiative, we get the equivalent of a broken product straight away? Would you ever by a broken, new car?
It apparently took Gibson and the agency one year of listening to veterans' difficulties accessing the program to admit it was broken, "It's all too complicated. Too complicated for veterans, for community providers, and for VA staff was well."
RELATED: Jon Stewart Nails It On Veterans Choice Card
How did it take VA a full year, gripes from veterans, media embarrassment, piled on with even more media embarrassment – a double scoop of embarrassment?
Does this mean VA leadership misled the public and Congress when they claimed the reason veterans were not using the Veterans Choice Program because they love VA care? So in fact the reason vets still used VA was because they could not make it through the confusing Choice Program maze?
WHAT ARE CHOICE PROGRAM FIXES?
Gibson said the next steps for the program will be to consolidate some seven different programs into one streamlined program. He said the new change will allow veterans to see a private doctor when VA cannot seem them in a timely manner.
RELATED: Veterans Choice Farce Exposed By Dying Veteran On TV
Now, wasn't that the plan all along? Wasn't VA supposed to create "Choice" so that veterans would easily access community care? Is this an admission that VA was still not allowing veterans to access the care Veterans Choice was supposed to allow?
Like most things, it seems whenever VA admits some failure, they also come to the table with their hat in hand looking for more cash from Congress. VA will need $421 million as a one-time injection to make the minor tweaks so that vets can have a "choice."
WHAT $421 MILLION GETS TAXPAYERS
Gibson said the money will help the VA clarify patient eligibility requirements, improve co-pay and processing procedures, and create a good network of approved doctors. One underlying goal is to facilitate medical record sharing between the public and private sector.
But some lawmakers rebuked Gibson's plea.
RELATED: Reporter Wins Emmy For Veterans Choice Story
Sen. Dan Sullivan (R-AK) complained about current failures in the program to develop the care network originally promised due to his state's complete lack of a full-service hospital. "On behalf of my veterans, I'm pissed," said Sen. Sullivan. VA promised to set up a pilot program to create a network of private doctors but VA did not follow through.
What do you think the angle is on this one?
CAN THE FIX REPAIR DAMAGED RELATIONSHIPS WITH DOCTORS?
Since the Choice Program was implemented, numerous private medical centers across the country now refuse to accept it. They claim VA refuses to pay in the timely manner and that the program is a complete train wreck.
Will VA be able to repair those relationships with doctors that they damaged over the past year? Will doctors trust VA to pay them in a timely manner after creating a track record of noncompliance?
Source: https://www.washingtontimes.com/news/2015/dec/2/veterans-affairs-says-choice-plan-too-complicated/?page=1