Washington Times Lobs Grenades At Severely Disabled Veterans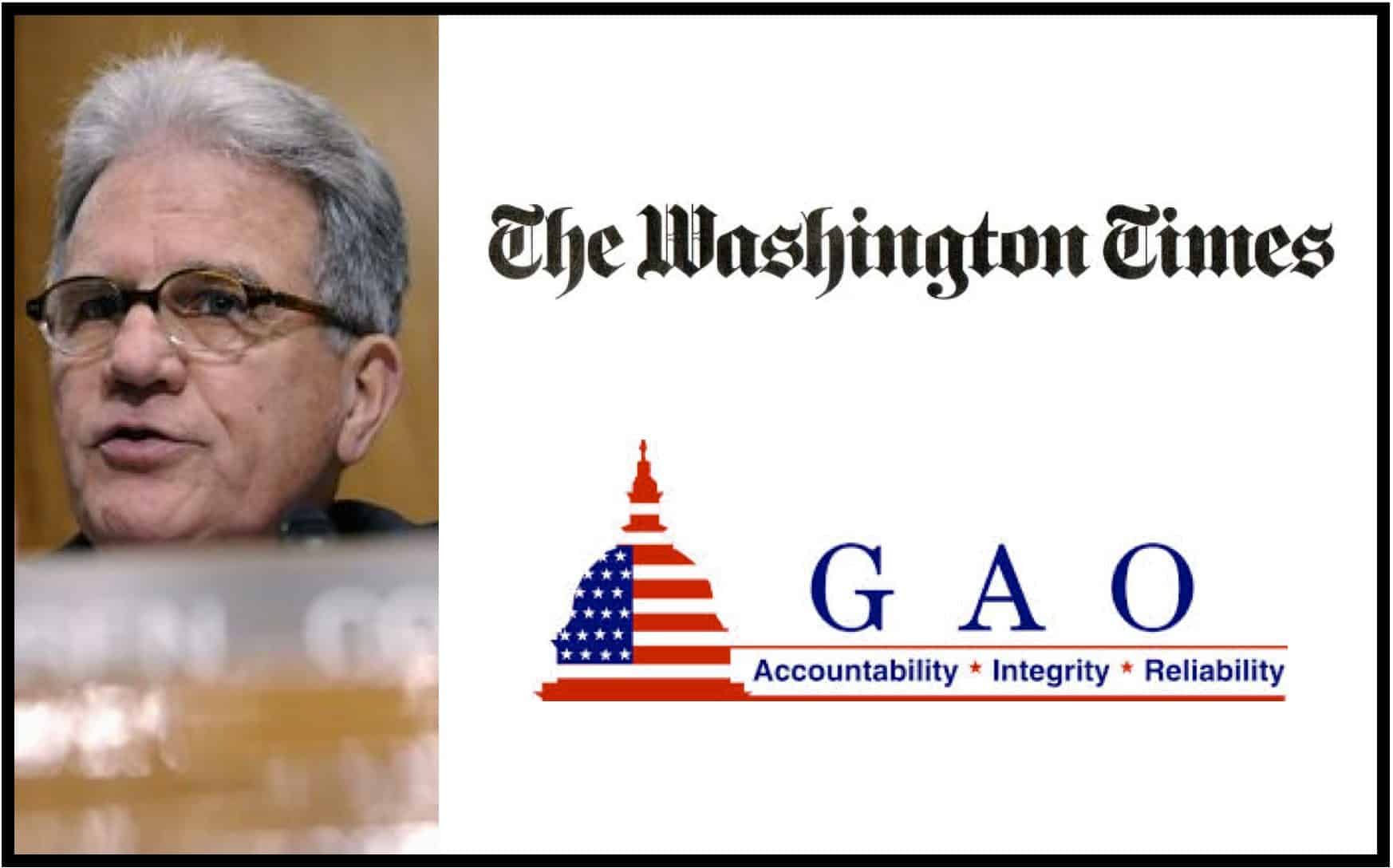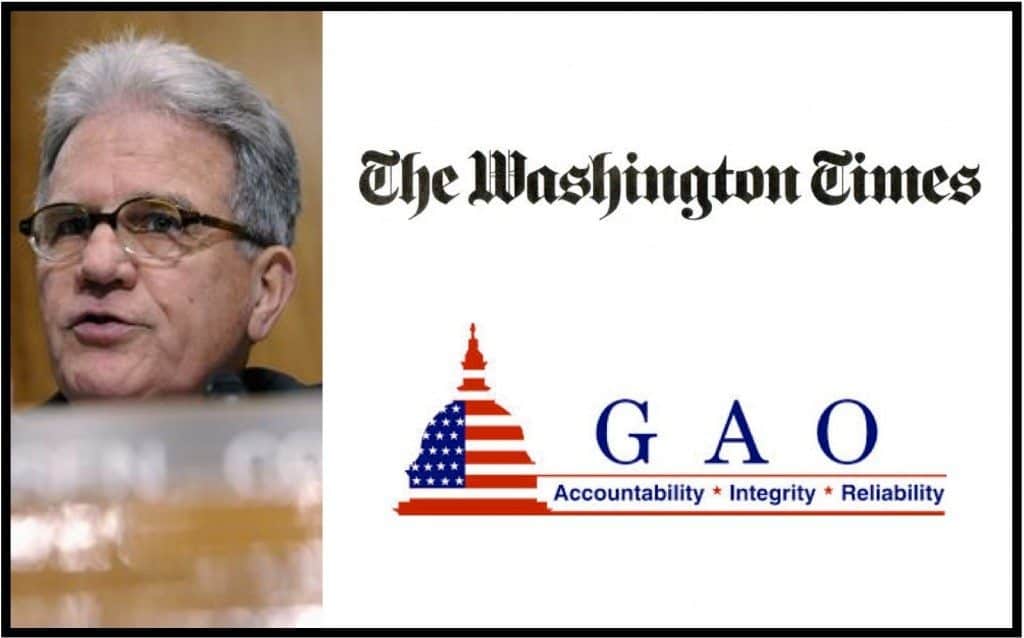 Yesterday, Washington Times lobbed grenades at severely disabled veterans following a newly released Government Accountability Office report. The title of the Washington Times article was deceptively titled "Veterans caught triple-dipping on benefits", which was based on the report but it failed to deliver on the racy title.
The article's author appears hell bent to justify a reduction in veterans benefits while deceptively claiming these veterans were "caught" making big bucks on the backs of the same taxpayers they previously protected while in the military. That would be ironic if true, but that is not the case here. You cannot get "caught" doing anything that is legal and justified, especially when it comes to using the benefits you earned.
The GAO made the investigation following prodding from Senator Tom Coburn, an Oklahoma senator who has made the elimination of certain disability benefits a centerpiece of his political career.
Last year around this time, Coburn did a one-sided slam piece with 60 Minutes that painted the Social Security Disability program as a program that is easily defrauded. Check out this article about Coburn's performance, What Did 60 Minutes Get Wrong About Disability?
One look at Coburn's more recent campaign finances could explain his bias against disabled people. In 2012, Coburn received funds linked to Prudential PAC monies. Prudential holds a 60-year monopoly on VA's various insurance programs, wherein it brashly references people with mental disabilities like PTSD as just plain "insane". Recently, Prudential paid $39.2 million to settle a lawsuit with veteran families when it was accused of wrongly withholding death benefits related to VA life insurance programs.
The Washington Times video covering the issue follows the Al Franken ad:
Any reduction would likely focus on preventing retired veterans from receiving Social Security Disability or Veterans Disability or both. Veterans successfully fought for years to receive concurrent benefits following retirement, like other federal employees at VA, DoD and elsewhere.
Senator Coburn is leading the charge against social welfare benefits that are the target of calculatedly shallow articles like this one from the Washington Times. Senator Coburn has carved out a niche for himself hammering disadvantaged individuals receiving disability benefits of any kind rather than focusing on larger spending issues like foreign country handouts and welfare for corporations.
"This report shows that, like other government programs, there is little coordination between these overlapping benefits, which increase cost[s] to taxpayers," said Sen. Tom Coburn, the Oklahoma Republican who requested the GAO report. "We should fulfill our promises to the men and women who serve, but we need to streamline these duplicative programs."

"With the Social Security Disability Insurance trust fund set to run out of money in two years, the report raises a number of questions about whether disability benefits are getting to those whose livelihoods depend on them," the senator said.
On the surface, this may seem reasonable, but the argument falls apart when you evaluate the examples cited by Washington Times and GAO that erroneously serve to justify reducing benefits.
Coburn, the Washington Times and the GAO report highlight the amount of money some severely disabled veterans legally receive from the federal government. The complaint is that these very few disabled veterans receive over $100k or more in one year, without explaining why. In reality, these veterans receive special compensation because it costs a lot to care for these severely disabled veterans.
In some instances, the money comes from three sources: VA disability, Social Security Disability, and retirement. So, these veterans receive benefits they worked to earn and legally receive are what Coburn is fired up about. If Coburn had his way, this supposed loophole (three sources of payments) — which is tiny by comparison to many other government programs — would be closed for good.
Before you run with his logic too far, let me paint a picture of the veterans highlighted:
Veteran 1 retired after 20 years of military service. He has no use of his feet, has lung disease and vascular disease. Last year, he received $122,887 in benefits he earned.
Veteran 2 retired after 26 years. He lost both of his feet, is blind in one eye and has renal problems. Last year, he received $152,719.
The article highlights that part of what Veteran 2 receives is from the highest special disability award worth $85,958 per year. That award from VA is for only the most severely disabled veterans who are house bound and require full time aid and attendance in their home. This means the veteran or his family must use the money to pay for caregivers and related items needed that VA is unable to provide.
Now take a second. Do you have any idea how expensive it is to care for a partially blind man with no feet 24 hours a day? It costs a lot. Will I lose sleep over how much in benefits this person is given so that he is taken care of? No. And you shouldn't, either.
I lose sleep over Wall Street ripping America off for trillions of dollars. I lose sleep when mega banks screw the little guy out of his retirement. I lose sleep over a decade long war in numerous countries while injured veterans fight for their benefits after protecting our freedoms.
Here is an example of what I think Coburn should focus on. While I may not vote for Al Franken this year, I appreciate his ad and stance against Wall Street backroom dealings that screwed Americans out of jobs and hard earned cash like in this video below. Why doesn't Coburn focus on this?
Why is Tom Coburn not fired up about corporate handouts or foreign aid or funding for defense projects we will never use? No, Coburn decided to hammer on those who protected his freedom to be a prick. That same freedom allows people like him to earn big bucks while the other guy lost his feet during his military service.
Since this is Friday, I will call this spade a spade.
Tom Coburn took an asshole position on this issue, based on my estimation. Publicly, he highlights that he is a doctor to the media, which gives voters and readers the impression that he might know a thing or two about disabilities. In reality, Coburn is an obstetrics doctor who also made his money running his parents' eyeglass company. Meanwhile, he hammers on disabled people who legally receive benefits from Workers Compensation, Social Security and the Department of Veterans Affairs. I hope Coburn does not plan on his fight against safety nets like disability as his final legacy as a US Senator.
I was not surprised to see his position on this pop up right before the elections next week, but be aware that some Republicans are going to glom onto his argument. They will claim that that America needs to screw our nations heroes who paid a severe price for our freedom to take away the benefits they earned on the battlefield.
Should benefits like these be revoked or should we focus on bigger issues that cost trillions more on a regular basis?
On that note, happy Halloween.
Read More: https://www.washingtontimes.com/news/2014/oct/30/veterans-caught-triple-dipping-on-benefits/