Senate Passes Burn Pit Bill To Increase Cooperation Between VA, DOD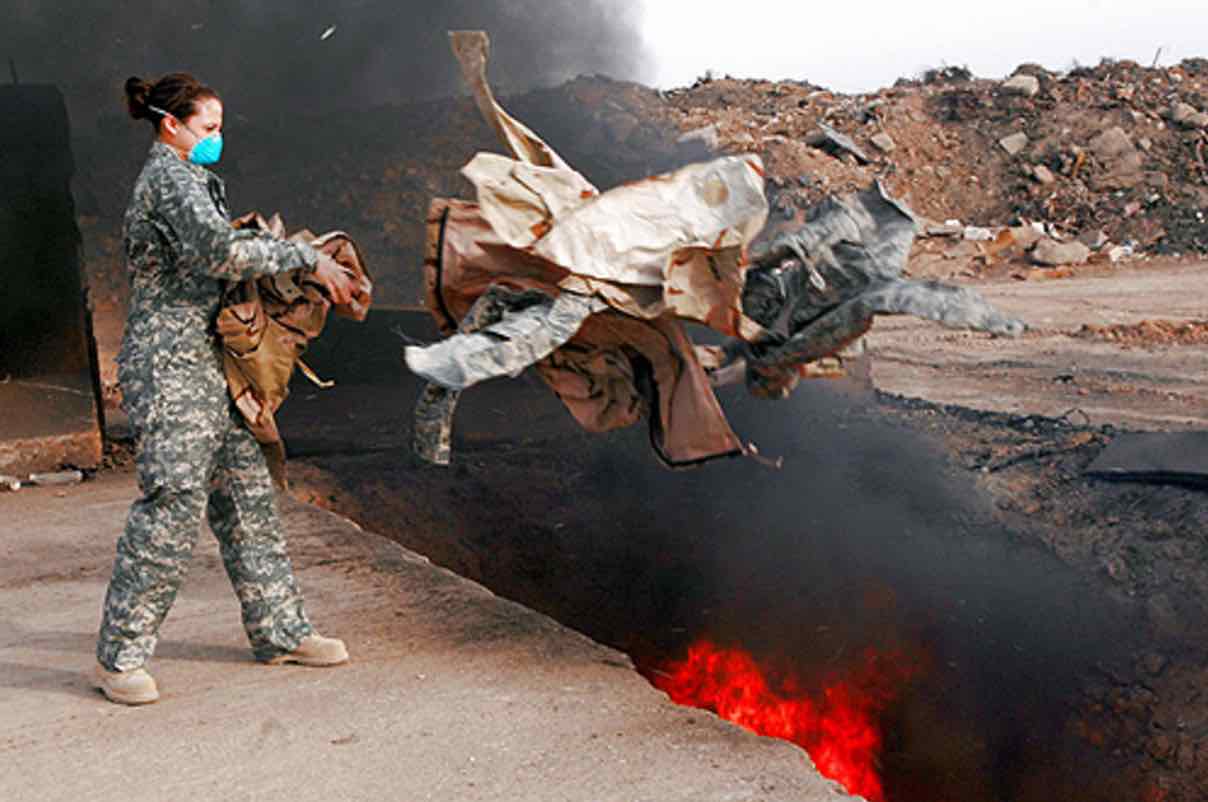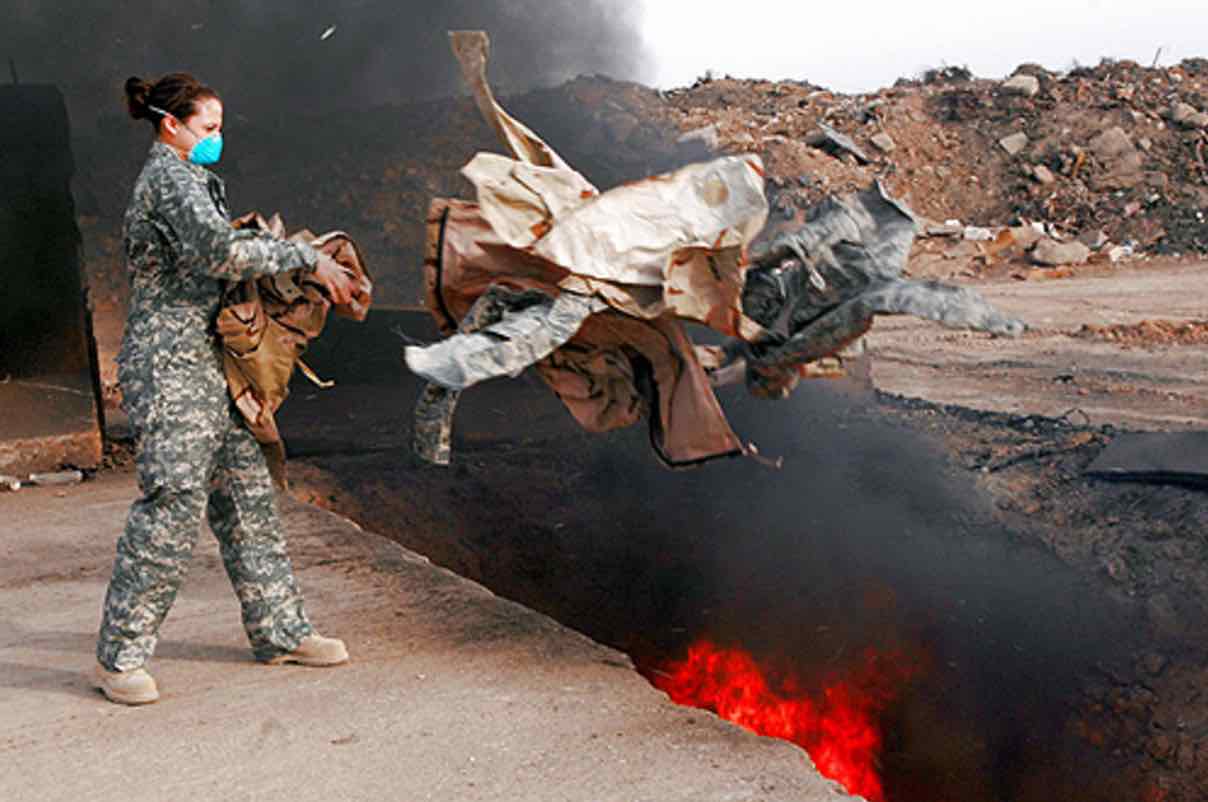 A new bill passed the Senate Monday aimed at helping VA better identify and address the looming health crisis facing veterans exposed to burn pits overseas.
The bill has bipartisan support and could help the more than 100,000 veterans exposed to burn pits during the most recent wars in the Middle East.
Scientific evidence exists showing the dioxins and other poisons emanating from the burn pits causes cancer and other health problems. VA and the DOD continue to malign new scientific research while continually evading reality – – that reality is dioxin and TCDD cause a host of problems similar or identical to what Vietnam veterans are facing today.
Unlike Vietnam, many of those burn pits were built on top of former chemical weapons storage facilities destroyed by American forces in Gulf War I.
Veterans seeking benefits from VA for support for disabilities linked to the burn pits continue to run into walls and roadblocks and ignorance of VA employees adjudicating their claims.
Adjudicators frequently confuse requirements for veterans seeking benefits under Gulf War presumptions versus toxic exposure under burn pits while VA examiners often lack occupational medicine training in toxic exposure.
It is a train wreck needing a presumption solution like Gulf War, but the only solution VA has come up with is conceding exposure to burn pits for veterans exposed while denying the exposure to toxic chemicals through inhalation and derma contact can have any adverse side effects whatsoever.
Let's thank Agent Orange denier Alvin Young PhD for that one.
Back to the legislation.
Senator Amy Klobuchar is pushing the new bill, which passed the Senate and is set for a rodeo at the House of Representatives.
The bill is set to provide VA with new equipment and protocol to identify and treat burn pit exposure.
I hope this move actually accomplishes what lawmakers hope it will accomplish.
Take the Burn Pit Registry, for example.
Veterans were told the registry would help create a database to further creation of presumptions and other service-connection causality to help veterans get disability benefits. However, the Institute of Medicine declared the registry a total failure, at least for the purpose sold to veterans, in its February 2017 report on the topic.
Instead of helping with epidemiological evaluations for the purpose of helping advance disability compensation research, it merely created a list of veterans interested in information about burn pits – – like an emailing list.
The bill, S.319 "Helping Veterans Exposed to Burn Pits Act," requires VA to create more "centers of excellence" and to ensure those "centers" collaborate will with DOD.
Yeah, and that worked well creating a joint electronic health record system over a decade ago where they spent a billion dollars without even coming together with a plan.
That was a total fail, but let's see how this goes?
---
The bill summary from Congress.gov is:
This bill directs the Department of Veterans Affairs (VA) to establish a center of excellence in the prevention, diagnosis, mitigation, treatment, and rehabilitation of health conditions relating to exposure to burn pits and other environmental exposures in Afghanistan or Iraq.
The VA shall, in selecting the center's site, consider entities that:
are equipped with the specialized equipment needed to study, diagnose, and treat health conditions relating to such exposure;
have a track record of publishing information on post-deployment health exposures among veterans who served in support of Operation Iraqi Freedom and Operation Enduring Freedom;
have access to animal models and in vitro models of dust immunology and lung injury consistent with the injuries of members of the Armed Forces who served in support of such operations; and
have expertise in allergy, immunology, and pulmonary diseases.
The VA shall ensure that the center collaborates with the Department of Defense (DOD), institutions of higher education, and other appropriate public and private entities to:
provide for dissemination within the VA of best practices for the treatment of such conditions and the training of health professionals,
provide guidance for the VA and DOD health systems in determining the personnel required to provide quality health care for members of the Armed Forces and veterans with such conditions,
establish, and oversee a program to train VA and DOD health professionals in the treatment of such conditions,
facilitate advancements in the study of the short-term and long-term effects of such exposure,
conduct basic science and translational research on such conditions for the purposes of understanding the etiology of such conditions and developing preventive interventions and new treatments, and
provide medical treatment to veterans diagnosed with medical conditions specific to exposure to burn pits and other environmental exposures.
The center shall have access to and make use of the data accumulated by the burn pits registry.
---
I hate to come off cynical on this, but VA never seems to do a great job cleaning up the mess created by the military when soldiers are exposed to horribly toxic chemicals.
Source: https://minnesota.cbslocal.com/2017/09/18/burn-pit-bill-senate/