Pot Meet Kettle: VA Calls Out AFGE Over Veterans Suicide Propaganda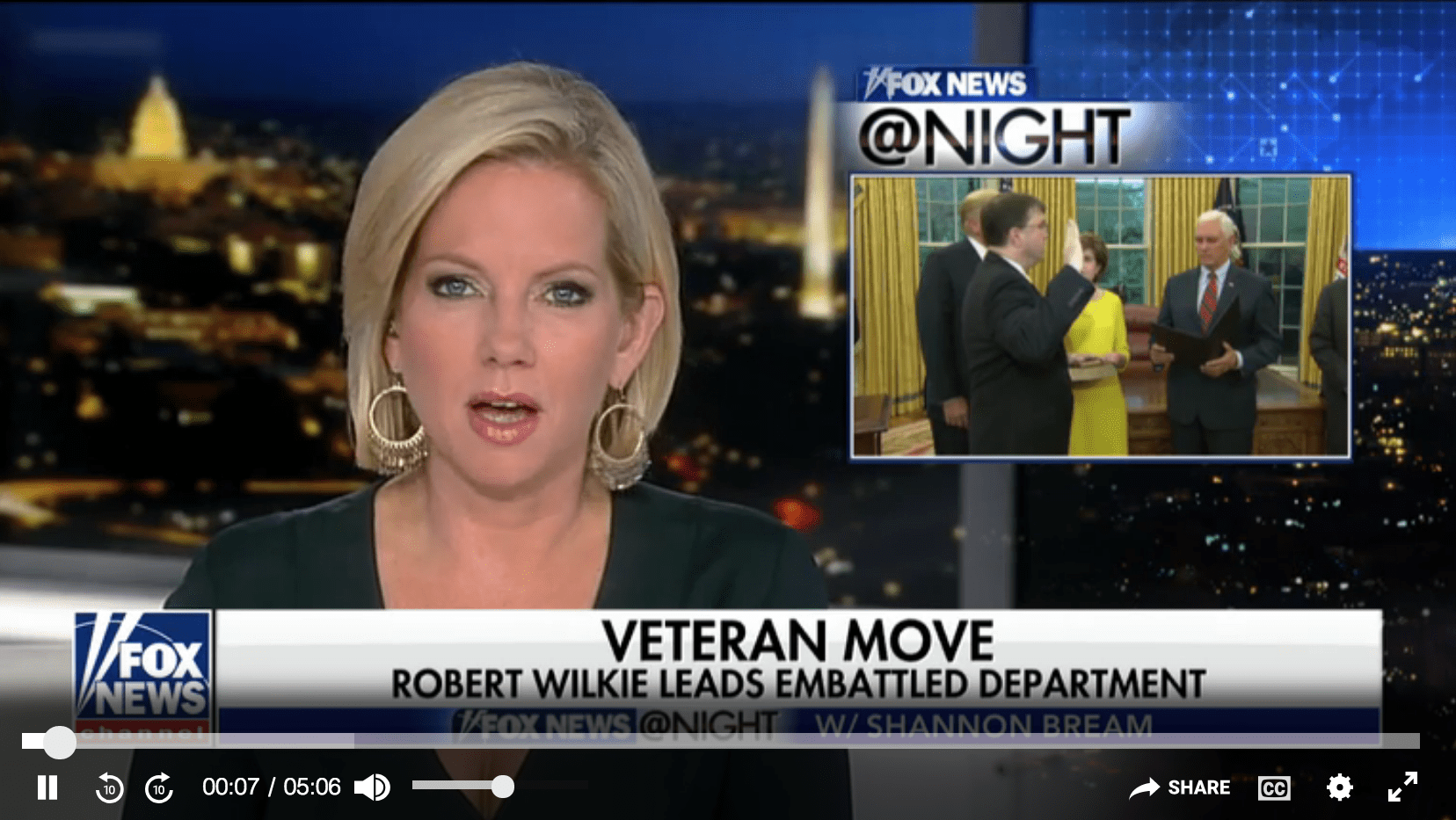 In a case of irony, the Department of Veterans Affairs called out AFGE over the use of veterans suicide as propaganda to call on President Donald Trump to end the shutdown.
Over the past two weeks, mainstream media outlets have published a flurry of propaganda articles calling on Trump to end the shutdown because… veterans not receiving pay might become suicidal. Apparently, as the argument goes, since veteran suicide is a problem, lack of pay will make that problem worse.
"If this shutdown does not stop, we are going to have fatalities. We're going to have suicides," AFGE Local President Edward M. Canales said earlier this week, according to ABC News.
The entire argument is outrageous, but it spread like wildfire across the internet. Now, it is suddenly difficult to locate the articles published just last week calling on Trump to end the shutdown based on the risk of veteran suicide.
Of course, that argument seems to ignore an obvious fact. The population at risk of suicide within the veteran community is generally not the same population that is employed by the federal government.
Woops. But that does not stop the unthinking public from gobbling up the propaganda as just another sign that veterans are unstable or that Trump is bad.
Exploiting Veterans' Suicides
Secretary Wilkie charged that Canales "exploited the real tragedy of veteran suicide to make political arguments about the partial government shutdown."
"I ask you to apologize publicly for your AFGE colleague's reckless comments and to outline the steps you plan to take to ensure AFGE leaders demonstrate proper respect for our nation's heroes," he said in the letter to J. David Cox, president of the AFGE Union.
Not to be outdone, VA did not close out the day without spinning its own suicide propaganda asserting the agency is doing a bang up job addressing the problem.
On Fox News, Wilkie announced, "VA is making real progress on suicide prevention for veterans."
My normal readers are probably saying, "What a liar."
Veterans Suicide Propaganda Budget
Wilkie's new claim came after GAO published a report showing VA stopped spending its own propaganda dollars through its vendors costing taxpayers around $15 million per year while veteran suicides remained around 20 per day.
The total budget for the same is now $47.5 million for suicide prevention. That is one issue. Imagine how much VA spends on other forms of propaganda?
That money is aimed at steering suicidal veterans to VA services, but the numbers have not changed despite many millions previously spent without a true ROI measure.
VA cites the number of callers VA has in its online chat systems or call centers as a sign that its program is working. Around 2,000 people call in daily to the Veterans Crisis Line. In 10 years, VA "has answered over 3.5 million calls, engaged in over 413,000 online chats, and responded to over 98,000 text messages." VA paid for over 22,000 outreach events in the last year.
That seems like a lot of work where American tax dollars are busy being spent on government contractors working to look busy with campaigns, more phone calls, and text messages to veterans.
Meanwhile, an estimated 20 veterans commit suicide daily, still. The number has been static for years. Of the 20, an estimated 14 have not received recent VA care.
VA's New Veterans Suicide Fix
VA's new fix?
Spend more money and more time to use "prevention approaches that cut across all sectors in which veterans may interact, and collaborating with veterans service 0rganizations, state and local leaders, medical professionals, criminal justice officials, private employers and many other stakeholders."
The next step, per Wilkie, is the Mayor's Challenge to get into every community in the country to push its propaganda down the throats of many veterans who apparently do not want the help VA provides.
At what point do these pretty banners, glitzy suicide prevention parties, massive ad buys, and Facebook campaigns, finally stop working? Are they working now?
Perhaps the answer is not more propaganda. Perhaps, just perhaps, the answer is a radical change to the legal processes that hold veterans' benefits hostage within its apathetic and poorly constructed disability compensation adjudication system?
I would bet a dollar that a majority of the 20 veterans' suicides are linked to benefits problems where the veteran was called a liar by a VA adjudicator.
Anyone want to bet?
Change To VA Adjudication System
As we all know, veteran suicide rates have largely been static since Veterans For Common Sense lost its class action lawsuit in the 9th Circuit, a decision that basically foreclosed similarly satiated lawsuits from ever gracing the doorstep of an Article III court.
Basically, no one can sue VA in a normal court over VA's adjudication of benefits under 38 USC § 511 regardless of the underlying problem. Now, we are all required to follow the herd when it comes to benefits by using the lengthy appeals process and the Article I court called the US Court of Appeals for Veterans Claims.
The blaring discrepancy here is that veterans are thusly deprived of standard procedural rights such as confronting your accuser, a jury trial, standard discovery, and other procedures that help flush out the truth.
It used to be, pre-1930, that a veteran could sue the agency in federal district court whenever the agency violated the law. As part of the New Deal, President Franklin D Roosevelt siphoned off VA benefits funding using insurance adjudication laws.
Part of those laws included the creation of the framework that precludes federal lawsuits in Article III courts. Yay. Now, eighty years later, the VA benefits system is as broken as ever. Despite current reforms focused on restricting veterans' rights (surprise), the agency still cannot get it right.
Instead of allowing veterans normal civil rights, they were forced to seek redress only in the Board of Veterans Appeals. And, as a result, veterans did not get justice.
Back To Col Jim Turner Suicide
Part of why VA is currently in a propaganda push has to do with the suicide of retired Marine Col Jim Turner that splashed across many veteran-centric publications in December. Turner killed himself while sitting on top of his VA records in front of Bay Pines VA Medical Center. You can almost bet those records contained his disability claims file.
In a suicide note, Turner wrote, "I bet if you look at the 22 suicides a day you will see VA screwed up in 90%." My article on Turner raised a few eyebrows and even garnered a spin article on The Hill pushing for more taxpayer funding of anti-suicide propaganda.
But, spin aside, it seems clear spending more money to reach 14 veterans each day who do not want VA healthcare to in turn prevent their suicide may not be the smartest approach.
Is it not time that VA start looking at other solutions since spending more tax dollars on failed ad campaigns is clearly not getting it done?
What do you think about the suicide propaganda budget? Is $47 million reasonable? Or, should VA take that money to hire more psychiatrists?