Waste: Veterans Affairs Blew $1.1 Billion (Or 5,000 Doctors) On Failed IT Projects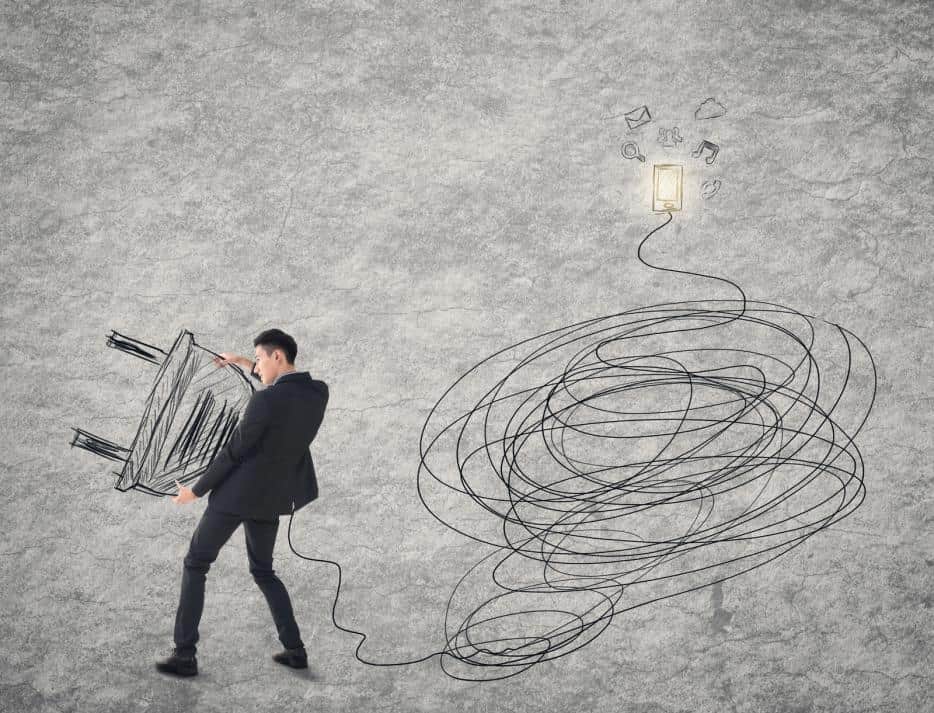 Veterans Affairs blew $1.1 billion on failed IT projects in the past six years. Meanwhile, veterans went without 5,000 doctors as VA played with bad code.
The majority of the $1.1 billion was split between 15 companies to update the agency's VistA electronic health records system. One of those contractors, Cerner Corp., received about $13 million of the kitty. After the failure was well known, Cerner was then awarded the sole-source contract in an effort to fully privatize electronic health records for the agency at the tune of $10 billion.
VA says the new IT project, despite its high price tag, will improve data center optimization and electronic health record portability between DOD and VA. Now, the agency has fought with DOD for over a decade to make this happen. Now, both agencies have turned their hopes to the private sector for a solution.
Failed IT Projects Logic To Promote
How often have you failed your job only to then receive a 100,000% promotion?
I remember the first time I failed at a job. The last thing I ever expected was to not only get hired back but to get paid a stupid amount of compensation beyond what I was paid for the initial failure.
Fool me once, shame on you. Fool me twice…
Like VA math for disability compensation rating combinations, VA logic when blowing taxpayer dollars makes no sense at all.
RELATED: Why Is VA Misleading Veterans About My HealtheVet Blue Button?
What If We Hired Doctors?
It seems novel these days, right? If we hired doctors instead of wasting money on government contracts who often failed IT projects, how quickly would VA transform? Or, is transformation dependent on fancy bells and whistles?
While Cerner and other government contractors like MITRE and Booz Allen helped the massive fail, veterans suffered greatly without access to medical doctors for health care. For example, at $200,000 per salary, VA could have hired 5,000 doctors.
The failed IT projects ran from 2011 to 2016 during the same time Phoenix VA and the agency nationwide was caught withholding healthcare from veterans to boost performance numbers to earn fraudulent bonuses.
Unicorns, Rainbows, And Milk Chocolate Rivers
Present VA CIO Scott Blackburn told Congress the move not only makes sense but that VA will be even better off as a result of data center optimization. Over the next 10 years, the supposed upgrade will create unicorns, rainbows, and milk chocolate rivers.
RELATED: VA Awards QTC Management $6.8 Billion Contract Deal
Seamless Electronic Health Record Portability
Blackburn says the transition will allow health officials to "seamlessly" transfer medical records back and forth between DOD and VA. Now, in this day and age of XBOX vs PlayStation, I am a little surprised intra-agency operability is still an issue.
Better Data Center Optimization
Blackburn also said the change will improve VA's current score of "F" for data center optimization. The agency believes the new Cerner system will reduce the agency's reliance on data centers from over 400 to just 14 by 2020.
RELATED: VA Sweetheart Booz Allen Wins Part Of $22 Billion IT Contract
Do you think this is possible?
Bet $1?
If I were a betting man, I would bet $1 that VA does not reduce the number of data centers to 14. There is no chance in hell this will be accomplished. No way, especially in light of previous failures to modernize electronic health records at VA and entrenched hooligans putting self-interests ahead of the mission.
Source: Nextgov