Can I Lose My 100 Percent Disability Rating If I Find A Job Or Use VA Voc Rehab To Get A Job?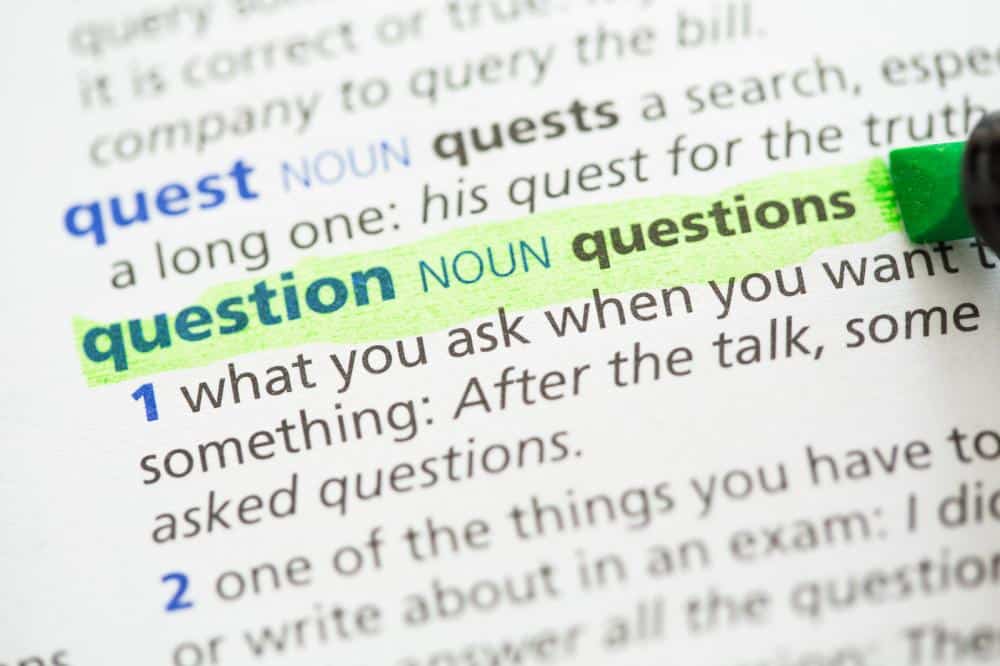 Mailroom: The simple answer to this common question about your 100 percent disability rating is, "Maybe." But rather than guess about your own disability rating, here are some facts to help you assess your own disability and employment prospects.
We get questions like this one quite often in our 26,000 veteran Facebook group wondering how working or using VA Voc Rehab will affect their disability rating in the long run.
While the answer to this question can be complex, there are some simple ways to think about your disability rating to make finding the answer to this question easier. Put another way, I am about to tell you how to figure out if working or retraining through VA Vocational Rehabilitation & Employment (VA Voc Rehab) may reduce your rating.
To break this down, we will walk through how to evaluate your rating and then individual possible outcomes that may impact that rating. After that, I'll run through a couple hypotheticals that should help you figure out the rest for yourself.
Like I said, we get this question a lot, and I want veterans to be armed with the truth before they make decisions or even speak with federal employees about their options. The following will answer many of your questions, but I can only assume it will not answer all.
RELATED: Key Voc Rehab Definitions You Need To Know
The 30,000 Foot View
I'll use the following hypothetical veterans to address some of the issues you'll need to consider as you move forward in your assessment:
Veteran #1: Veterans who are 100% Permanent & Total have the lowest odds of having their disability rating reduced.
Veteran #2: Veterans with 100% Regular Schedular ratings may have their disability rating reduced if any of their underlying combined ratings are based on the veteran's ability to gain employment.
Veteran #3: 100% TDIU veterans will likely have their rating reduced back to their combined rating once they earn more than marginal employment. Marginal employment is generally the amount of the poverty threshold.
I get into these more in-depth below after addressing underlying differences in disability ratings and why that matters.
No One Veteran Is The Same As You
First, there is not one person in the universe who is an exact duplicate of another person… at least as far as we know. It also stands to reason that it is impossible to exactly replicate the experiences of any one person.
This means no one is the same as you. You are unique. Your experiences are unique.
Likewise, your 100% disability rating is also unique.
Now, I realize some of you are thinking of cyber friends you made on Facebook who have the same rating you have for posttraumatic stress disorder (PTSD) or TBI or some other condition and thinking, "How can we be different if our rating is the same?"
Without evaluating this, I can personally promise you that anyone else other than you will never have the same exact underlying body, injuries, experiences and permanent disabilities as any other person.
The point?
No one is the same. No rating is the same.
You may both have a 70% PTSD rating that adds up to 100% when combined with another rating, but I am highly suspicious the underlying circumstances resulting in those ratings is likely different.
Goal And Outcome Of Employment
Second, merely by saying you want a job or saying you want retraining to get a job may mean wildly different things to different people. Each person may have a different goal or aspiration related to employment.
Some veterans will want to get a job working within a company, which is the most common goal. Other veterans might want employment merely to keep busy. And still other veterans may seek employment in a protected work environment because they cannot get work in a normal work environment.
Each of these options may have dramatically different income potentials or long-term prospects. Suffice to say, again, every option for every person will be different.
RELATED: Use Voc Rehab For Reasonable Accommodations At Work
Differences Don't Prevent Analysis
Basically, it is impossible to give a one-size-fits-all answer, but that does not keep us from creating a framework that helps aggregate some similarities. By locating these similarities, we can create the following matrix of hypotheticals to know better how employment or retraining might impact your rating.
Veteran #1: 100% Permanent & Total
This veteran has a rating that is static meaning VA believes the rating or ratings will not change in the future. Generally, any kind of employment or use of Voc Rehab for training will not result in a disability rating reduction.
However, veterans with a 100% PT rating who have underlying ratings for PTSD or similar that preclude all employment but later improve to allow employment or retraining may face scrutiny from the agency if they gain and maintain employment.
That aside, many veterans including yours truly have 100% PT ratings but are able to earn a living working that is higher than marginal employment.
Veteran #2: 100% Regular Schedular Rating
Like the above rating, the real question is focuses on the composition of the disability rating:
What is your rating?
What does the VA disability rating schedule say about your rating?
This is rather important because some disability ratings like PTSD or TBI indicate the veteran cannot work at all, and the reason they get the rating is that they cannot work.
Generally, veterans with high disability ratings solely focused on the brain and an inability work will likely face VA scrutiny over their new job and rating. The same holds for someone attending college through VA Voc Rehab.
Just note that simply attending college is not, in and of itself, sufficient to prove a veteran can gain and maintain beyond marginal employment. College coursework is certainly not the same as working.
Other veterans without these kinds of underlying ratings have lower odds of their overall disability ratings being reduced.
Veteran #3: 100% Disability Rating For TDIU
Be aware this scenario has a lot of variables including:
Permanent vs Temporary TDIU
60% vs 70% underlying disability rating
Marginal Employment vs Employment
Protected Work Environment
This veteran has a disability rating for TDIU. This stands for Total Disability Individual Unemployability.
Marginal Employment
Generally speaking, veterans with this rating cannot earn more than the poverty threshold without a reduction in their rating from 100% to whatever their underlying rating is. Normally, marginal employment is the same or less than the poverty threshold, which is around $11,000 in a given year, and someone who is only marginally employed may receive TDIU monies without losing their 100% rating payment.
I will cover more on this at the bottom of this section addressing protected work environment aka sheltered employment.
Different Rating Qualifications
A TDIU rating is an extra-schedular rating provided to veterans who cannot reasonably gain employment as a consequence of their service-connected disability rating. Veterans qualify for TDIU if they have one rating that is 60% or higher; or, they have a combined rating of at least 70% with one rating at 40%.
If a veteran in this category is employed in a normal job earning more than the poverty level, they will usually lose their extra-schedular rating. If that veteran keeps receiving TDIU payments while earning more than the poverty threshold, VA will reduce the overall rating and also deduct the overpayment from future disability payments.
It is best to be proactive when you know a change to your rating will result in earning more than the poverty threshold.
Temporary vs Permanent TDIU
A veteran might also have a temporary TDIU rating following a hospital stay or mental illness. Temp ratings are given when the agency believes the person will get better at some point to some degree or another.
Permanent TDIU ratings are given when the VA believes the individual will not improve.
Sheltered Employment In Protected Work Environment
A veteran can earn more money in a given year than the poverty threshold if they work in a protected work environment and still receive TDIU. This amount can be quite substantial, but the criteria to qualify as a protected work environment is rather vague.
A protected work environment is one where the employer makes special and significant accommodations for the veteran that do not impact or reduce the veteran's earnings or benefits.
The assessment for what might qualify as a "protected" environment is a detailed fact-based analysis. They type of accommodations provided the veteran in this context will help answer whether the veteran qualifies.
Two examples of protected work environments are:
A family business
A sheltered work environment
Rather than get in the weeds on this one issue, as it is rather complicated, I'll summarize when VA might consider a veteran as being protected. The disabled vet is paid the same or similar amount as other employees doing the same or similar work and one or more of the following is true, from CCK Law:
The veteran is excused from critical functions of their job due to the limitations caused by his or her disability. The veteran employee may, for example, be allowed to skip meetings or trainings that other employees have to attend.
The veteran is less productive than other workers. For example, a veteran with a traumatic brain injury (TBI) who works on an assembly line might produce half as many things that another worker would produce in a day (because it is harder for her to concentrate). If the veteran receives the same pay and benefits as the person without a disability, then her work environment might be considered "protected."
The veteran is less reliable than other workers. Another example: A veteran who has PTSD works for his brother's company. Because he has PTSD, the veteran has trouble sleeping and often shows up to work very late and sometimes not at all. But his brother (the employer) does not deduct pay for the days the veteran misses or comes in late because he knows his brother's actions are the result of a disability.
The employer does not penalize the veteran for behavioral issues and/or mistakes related to their disability. Some mental health and other conditions cause people to have trouble with interpersonal interactions or unpredictable behavior. Such conditions might make it easier to make mistakes on the job or forget to do things. A work environment where the veteran's employer and co-workers accommodate these kinds of limitations might be considered "protected," especially if it could be argued that the behaviors wouldn't be tolerated by the typical employer.
VA Voc Rehab And TDIU
Additionally, many VA Voc Rehab counselors tell veterans they cannot receive benefits from the program while receiving TDIU. This assertion, however, is false without a deeper analysis. It is false to simply conclude all veterans with TDIU cannot use the program.
Logically, veterans can be unemployable given their current skill level or training, receive benefits from Voc Rehab, and then become employable once they gain employment.
In this latter scenario, the veteran should lose their benefits once they gain employment or at least once they have the ability to gain and maintain substantive employment. Now, VRE does ping Disability Compensation when veterans receive TDIU for an evaluation.
RELATED: TDIU Myth – Vets With 100% TDIU Can Use Voc Rehab
Conclusion
While we do not address all issues here in this article, it does highlight some high-level factors most veterans can address whenever they ask the question, "If I get a job, will my 100% disability rating go down?"
If you have any questions, please feel free to comment below, and I'll do my best to answer you in a next couple days.