VA Doctors Demand Equal Pay, See 50% Less Patients Than Private Sector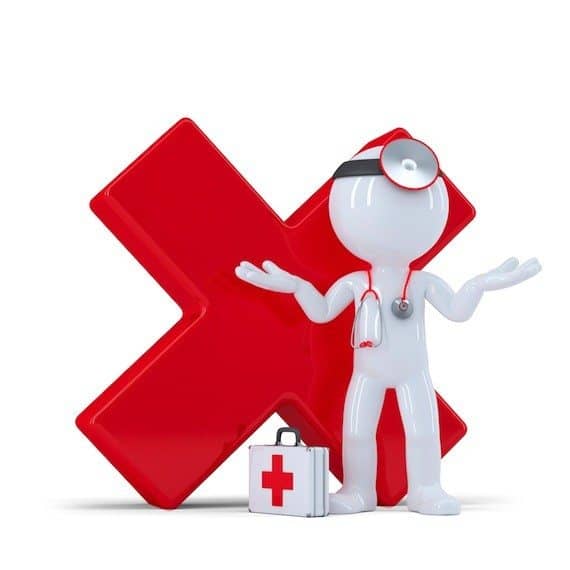 VA illogically prides itself on paying its doctors rates similar to the private market for services but only demands they work half as hard. Now we have nothing more than a bunch of over entitled VA employees who demand more than they deserve.
Last Friday, VA human resources head Gina Farrisee bumbled her way through lengthy explanations as to how it pays its doctors. Anyone listening to her testimony likely came out of it more confused about VA pay than before the hearing.
Nonetheless, any listener could take away that VA has numerous mechanisms at its disposal to ensure their doctors are well paid. Yet, no one can figure out how the wait list failure factors into the bonus and perk structure. Further, why would the same agency charged with caring for veterans allow its doctors to neglect their duties while getting paid a more than fair wage?
Rumor on the street says VA doctors pushed their administrators to manipulate work schedules to allow a reduced workload. Doctors in one facility, Marion VAMC in Illinois, supposedly profit off of deceptive scheduling practices that showed beneficial numbers related to the wait list by fraudulently canceling veterans' appointments on their own but putting the blame on the patient.
This practice biased veterans' claims where the record of their attendance impacts benefit adjudication and criminal trials within veterans courts. For example, veterans claiming PTSD but whose record indicates they fail to attend appointments will receive negative "dings" regarding their claim according to various sources. The VA logic goes that if they do not feel they need treatment, they must not truly have PTSD. Sadly, their logic clearly ignores the reality that VA employees have become hardened liars at the expense of their patients.
It is time for lady justice to do what she does and drop the hammer on these foolhardy welfare babies – VA employees who think the agency exists for them to gain high salaries for half-time work. VA no longer supports its veterans. It supports lazy employees who believe the agency exists only to serve their parasitic tendencies.
Read More: https://www.toledoblade.com/Medical/2014/06/24/V-A-doctors-do-half-as-much-as-private-practice.html
#####
Benjamin Krause is an award winning investigative reporter, Veterans Benefits Law attorney, and disabled veteran of the US Air Force, where he served in its Special Operations Command. He attended Northwestern University and  the University of Minnesota Law School using VA Vocational Rehabilitation.
While in law school, Benjamin won his decade-long fight for full disability benefits and now helps others do the same with this website and his guide, the Voc Rehab Survival Guide for Veterans. Since its first publication in 2011, the guide has helped the veteran community receive millions in untapped benefits through the VA Chapter 31 Vocational Rehabilitation & Employment program. 
Connect with Benjamin on  Google+,  Twitter,  Facebook and LinkedIn.