Does Diana Rubens Deserve The Treatment? Andrew McCabe Treatment, That Is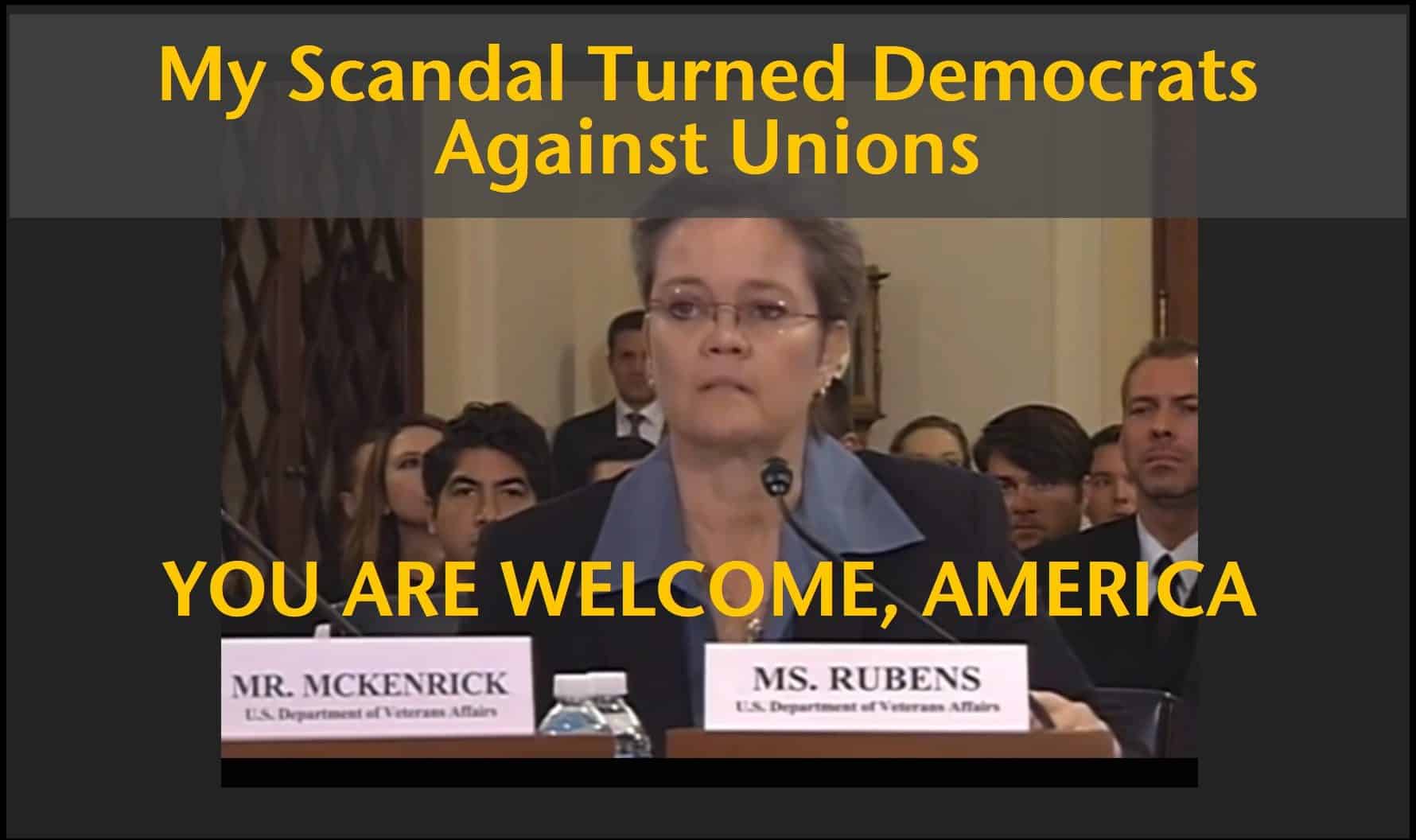 Scheming Diana Rubens set her retirement for the end of this month, but that should not stop Donald Trump from firing her, say numerous insiders demanding justice.
Rubens, known as "Dirty D" by her victims, orchestrated numerous schemes leaving veterans without benefits and her veteran employees without justice. IG just issued a report of backlog fraud implicating past decision by the embattled Philadelphia VA Regional Office director. And, like all good VA leaders, once implicated by a substantive IG report, they pull chalks and head into retirement.
Last week, I wrote about Dirty D's retirement and the curious selling of her dream home. Some of her fans (sic) promised to swing by an open house at her home over the weekend to leave a momento, but otherwise, Rubens stands to get away with her dirty deeds without accountability, at all.
That is the cold implication if President Trump fails to treat her as he treated Andrew McCabe, Peter Strzok, and other petulant federal bureaucrats. As for Dirty D, in recent years, her subordinates help disappear 94 boxes of veterans files, hold a séance with a fortune teller (the wife of one of her lieutenants), evade accountability for her cronies, and even created a remote work gig for her girlfriend so she could move with Rubens to Philadelphia.
RELATED: Rubens Selling Dream House For Profit
In 2014, Rubens orchestrated her own demotion so she would round out her career at Philadelphia VA. She received $288,000 in moving incentive bonuses to which she was not actually entitled. Once Congress caught wind, numerous hearings were held in her honor, during which Rubens pled the 5th Amendment privilege to not incriminate herself.
When penalized, VA attorneys failed to appropriately prosecute the punishment, and American taxpayers were not only stuck with the moving bill but also Rubens enormous attorney fees from MSPB.
Four years later, and after Trump implemented his supposed Accountability laws, Rubens was the target of at least one Accountability investigation. She is now implicated in another IG investigation where the agency was caught falsifying numbers concerning disability compensation appeals backlogs.
And again, Rubens looks set to sail off into the sunset without even a slap on the wrist. Meanwhile, her cronies who helped insulate her from accountability are still collecting paychecks and likely will also be allowed to retire.
So what is all that talk about Accountability, President Trump? When will you actually hold these petulant leaders accountable?
Some of you may even recall how Rubens was the post child for higher accountability laws. We were told senior VA leadership would be held accountable. Instead, many disabled veterans working at the agency were screwed out of jobs after blowing the whistle concerning fraud, waste, and abuse.
What happened? The Accountability laws created loopholes for corrupt senior leaders to fire subordinates who threatened to rock the boat without detection. That is basically what happened. And, the senior leaders that create policies that hurt veterans are never taken to the woodshed.
Talk about a bait and switch.
Anyway, to the title of this article, President Trump still has a few days to make an example of Rubens, or should I say, of Dirty D. Think he will get it done?