How to get Extra Testing Time and Accommodations for College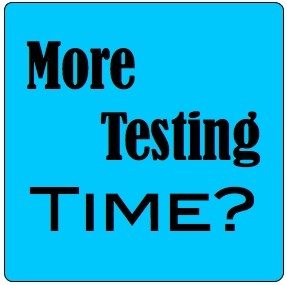 Many student veterans struggle needlessly with disabilities in college.
All the while, these same veterans are unaware of laws that protect their rights to reasonable accommodations in college.
"I have TBI and it hard for me to pass my classes I try but no good came out of it. Is there anyone out that going through the same thing?"
If this sounds like you, you're not alone.
Ten percent of all veterans are disabled. With the student population of veterans reaching 1 million, this means over 100,000 student veterans may be disabled across America's college campuses. How is that for not being alone?
Many of these student veterans are coming forward with disability related problems when they attend college. Since many of these same veterans suffered disabilities from military service, their documentation is generally sufficient to get accommodations from the college.
Accommodations in college range from having an in-class note taker to getting extra testing time up to and beyond double time.
However, most veterans are unaware of their options for a variety of reasons.
For disabled veterans, there are many solutions to getting help in college that go beyond traditional channels.
A couple decades ago, veterans were forced to rely mainly on VA counselors for help – and with the kind of help we used to get from VA, sometimes no help was better than that help.
Now, many US colleges have robust disability services departments that can handle anything from gender identity crisis to traumatic brain injuries.
The difference between accommodations and no accommodations could be a dramatic. With accommodations, many disabled students are able to compete for top grades and regain their confidence in coursework.
There is a bonus. Once diagnosed as needing accommodations, veterans can use the objective diagnosis to apply for a disability increase, as well. I'll explain this more at the bottom of the post.
Here is a list of disability accommodations for students taking the GRE for graduate school. The list is pretty similar to what you could get for the ACT, SAT, LSAT, GMAT, etc. The list goes on and on.
Extended Testing Time
All tests are timed.
50 percent (time and one-half)
100 percent (double time; documentation required)
Extra Breaks
Note: Breaks are not included in testing time (can be used for medication, snacks, trips to the restroom, etc.).
Accommodations for the Computer-based GRE® revised General Test Only
Ergonomic keyboard
IntelliKeys keyboard
Keyboard with touchpad
Screen magnification
Selectable background and foreground colors
Trackball
Assistance
Reader
Scribe
Assistance for Spoken Directions Only
Oral interpreter1
Sign language interpreter1
Printed copy of spoken directions (for paper-based tests only)
Assistance for Note Taking
Braille slate and stylus2
Perkins brailler2
Alternate Test Formats
Braille2
Large-print test book
Recorded audio
Recorded audio with tactile figure supplement2
Recorded audio with large-print figure supplement2
Computer-voiced with tactile figure supplement2 (GRE® General Test in the U.S. only)
Computer-voiced with large-print figure supplement2 (GRE General Test in the U.S. only)
Some of these would apply to the classroom setting, and that list would include a note-taker, ergonomic chair, special reading equipment, recorded lectures, etc.
Once documented, disabled veterans can use their accommodations documentation to bolster a claim for a disability rating increase, if warranted.
For example, with TBI, objective evidence can make the difference between a 10% rating and a 40% to 70% rating for TBI. Mild TBI with no objective testing will result in a rating of 10% generally. However, with objective testing, that will jump the rating to 40% if TBI is mild or 70% if it is moderate.
Veterans in VA Vocational Rehabilitation can request that the program pay for a psycho-educational assessment. VA does not provide these in-house, so the veteran will need to find a professional outside of VA after the counselor approves it.
Many colleges will have a list of professionals they refer students to.
For more information, check out the Disability Services department at your school. Just type into the search bar the name of your university and "disability services." The web page should come up.
Here is an example using Cornell University's Student Disability Services page.
To learn more about accommodations in general, I suggest reading articles on The Center on Human Policy, Law, and Disability Studies at Syracuse University.