Vocational Rehabilitation And Employment Renames Itself Without Regulatory Authority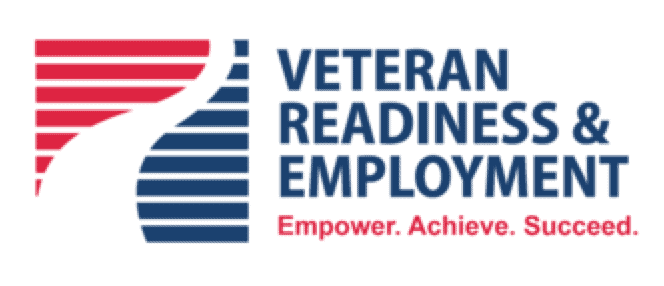 Yesterday, the program formerly known as Vocational Rehabilitation and Employment (VR&E) renamed itself without authority under existing regulations.
In another F-U to rational expectations of the agency following a standard protocol like notice and comment requirements of the Administrative Procedure Act, VA internally approved renaming VR&E. The program is still called Chapter 31 and VR&E, but the long name is now Veteran Readiness and Employment.
The program last changed its regulatory name two decades ago from Vocational Rehabilitation and Counseling to Vocational Rehabilitation and Employment.
According to agency officials, the new name serves to forecast a new focus for the program. However, unlike the past, VR&E did not submit its new name or focus for notice and comment to the Federal Register. The regulation still shows "Vocational Rehabilitation and Employment."
A recent example of another F-U to the veteran community was the removal of Disability Benefits Questionnaires of the VA website without a rational expectation at the beginning of March post-COVID ramp-up..
Change = $ $ $
Why did they change the name and how much did it cost?
A program email to participants states the following: "Through talks with Veterans, Servicemembers, and Veterans Service Officers, we learned that the words 'vocational' and 'rehabilitation' create stigma and confusion about our program."
The new name, which seems to make the purpose of the program more ambiguous, not less, will allegedly help lessen the stigma and confusion.
"We also believe our new name will help lessen confusion about program benefits, build greater awareness, and increase participation in the program."
Will It Help?
I have helped veterans better understand what VR&E does for more than a decade. And I can tell you, due to poor messaging from VA and traditional VSO's, veterans are no less confused today about what the program does by way of vocational rehabilitation services than in the past until they get to our Facebook group.
With a $1.5 billion per year budget and a monumental propaganda budget of the VA as a whole, the agency was apparently unable to properly message veterans about what the program can do before this newest rebranding.
What could you do with $1.5 billion?
So why would the program not broadcast on the highest mountain tops that it can help qualified disabled veterans become attorneys and doctors?
Well, that is expensive.
So, now the new messaging from the program, again, without regulatory authority, is to change the name due to "stigma and confusion."
Too Sensitive
Apparently, agency officials think veterans are too sensitive for the old name, which, in my opinion, is at least more specific about what the program does versus the new name.
Vocational rehabilitation is a term a person can look up on Google to learn more of what the program is supposed to do. But, because the agency's own messaging sucks, they need to change the name without proper notice and comment. And, it is pathetic that the agency does not simply spend more on informing veterans of their rights and these benefits can do.
The new messaging is certainly no better the old. What is "Veteran Readiness"? Ready for what? What about "Veteran Readiness and Employment"? What does the program do?
Why not just say "Veterans Get Ready For Employment"?
Holding Veterans In The Dark
I can tell you agency officials are not terribly excited about you knowing the agency can pay for you to become a physician or attorney. And, it certainly looks as if the new name obfuscates the intent of Congress when it created this program more than 40 years ago.
The flip side of this is that veterans, while VR&E is pushing this new form of propaganda, are still waiting and hoping for benefits while being stonewalled by their counselors. What exactly is the priority here?
The new logo looks like either an elephant trunk or a Hebrew shofar.
How much did VR&E spend on the new logo?
All of the new ads for the program will be vetted and developed and pushed out by private sector ad agencies.
Best Use Of Funds?
Again, in the middle of a COVID 19 shutdown, when veterans cannot get copies of their files after waiting many months, VR&E was spending likely hundreds of thousands of TAXPAYER DOLLARS, not on facemasks, but on ambiguous rebranding.
All the while, VR&E asserts the new approach without regulatory authority will somehow help.
"We made this change to emphasize our mission to help Veterans reach their employment and career goals. We still provide the same services and your program will stay the same. We just want to make you aware of our name change." (emphasis in original)
Honest?
Is this truthful?
A press release from VA Secretary Robert Wilkie suggests the program is changing. So, who is lying?
The title of the press release says a lot, "VA's Vocational Rehabilitation and Employment service signals transformation through readiness".
"The new name puts an emphasis on the Veteran and the department's mission to help them reach their employment goals," said VA Secretary Robert Wilkie. "The service will also maintain the VR&E abbreviation allowing it to remain identifiable."
Human-Centered Design
The press release provides more detailed information about the backstory behind the name change that I will FOIA about later. Taxpayers deserve to know how much VR&E paid for this rebranding (mis)adventure mid COVID:
"The process of renaming the program began with a comprehensive Human-Centered Design (HCD) research effort to better understand the program's strengths, pain points and opportunities to increase program awareness and enhance the delivery of VR&E services. Data collection activities and information sessions were held with Veterans, service members, VR&E employees and Veterans service officers at the various stages of the HCD research process. VR&E learned that confusion and stigma around the former program name deterred some potential program participants from seeking services."
It stands to reason the previous two decades were therefore not human-centered design-centric.
What company provided the "Human-Centered Design" research VR&E relied on to make the change? Do they have other contracts with VA? If yes, which current or former VA executives have relationships within the contractor or related vendors?
Important questions to ask at this stage in the game.
Again, veterans are still wrongly being denied benefits and even access to their records to help fight adverse appeals.
Change?
What do you think about the name change? Does it make you better understand what the program does?
For years, I have heard rumors VR&E was slowly transitioning into the Department of Labor, which will result in the program being restricted.
Presently, veterans are able to gain approval to become a physician. Tomorrow, veterans might be lucky to gain the approval of a Bachelor's Degree if the program is moved to the Department of Labor.
With a name that includes "Veteran" in the title, the change may be a signal of an intent to transition to a new agency.
If that happens, it may be likely the existing VR&E counselors get furloughed. If any of them are reading this, or their AFGE union, I hope they begin to ask questions.
VR&E is a great program. Any transformation into something else should be scrutinized by stakeholders who know what the program is supposed to do according to Congress, not, perhaps, the toothless dinosaur VSOs that have sold out veterans over the past four years.