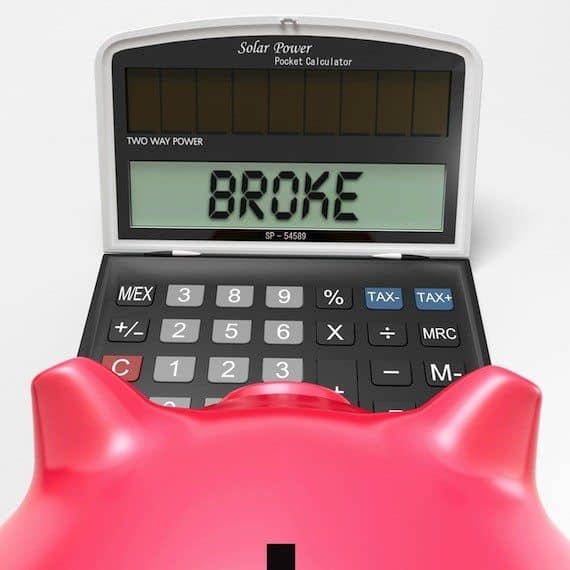 Two weeks ago, I wrote about how VRAP became a debt trap for veterans and wanted to circle back around to publish comments of a few readers.
Initially, VRAP was lauded by Congress and the Obama Administration as being the silver bullet to fix the crisis of veteran unemployment. Eligible unemployed veterans, aged 35-60, were to get a living stipend while attending vocational school for training into a suitable career. Tens of thousands of veterans applied and over $800 million in taxpayer dollars were pumped into the vocational education system.
Unfortunately, VRAP turned into a typical big government bureaucratic bust. Many unemployed veterans were unable to complete their programs without running into red tape boondoggles. Instead of VRAP helping unemployed veterans, it created more debt strapped veterans than ever before.
A few veteran readers wrote in about their experiences after the post two weeks ago, and I thought it was a good time to share their brief stories and thoughts here:
Cathy S. wrote: "The instructions were to all who applied not to borrow any money. I didn't and those I know didn't – so…..these schools in their haste to become qualified institutions pressured potential students into taking loans that actually supported the schools agenda."

Isabell B. wrote: "I qualified for VRAP but could not find affordable schools which knew they could charge far more and take advantage of the VRAP. Thus, I would have gone into debt. The local tech schools had programs for fields of interest and approved by VRAP; however, very few full time programs. Thus, I did not use the VRAP and lost out on that benefit."

Darlene M. wrote: "Congress delayed approvals funding requirements did not match with most school certificate programs schedules or timelines and SSA interface failed. Good intent Bad execution. Typical of what has been happening with a lot of programs."