2 Charged For Role In Veteran Coronavirus Deaths At Veterans Home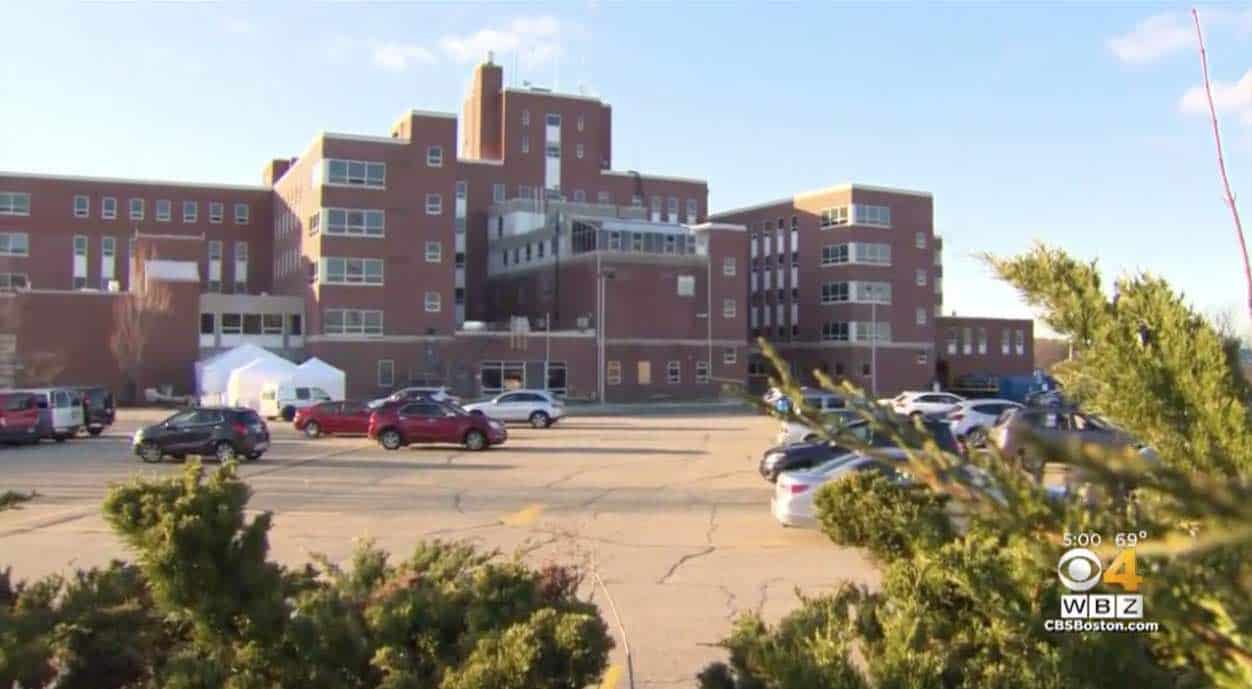 Two former leaders of a veterans home for elderly veterans were reportedly indicted for management decisions linked to dozens of coronavirus deaths.
The criminal prosecution is considered the first of its kind in the nation against two former Holyoke Soldiers' Home leaders. The state-run facility saw one of the deadliest outbreaks at a long-term care facility in the country where at least 76 veteran residents died from COVID-19 according to the local CBS Boston.
It seems likely similar prosecutions will follow across the country as both federal and state law enforcement officials are investigating treatment of the elderly during the first stages of the COVID-19 response nationwide.
Massachusetts Attorney General Maura Healey made the announcement last Thursday. The charges were brought against former Superintended Bennet Walsh, 51, and Medical Director Dr. David Clinton, 71. The two will be arraigned at a later date in Hampden County Superior Court.
"It's truly heartbreaking to think about how residents and staff suffered at this facility," Healey said. "Walsh and Clinton were responsible for the decision to combine 42 veterans, some COVID positive and others not even showing any symptoms of COVID, into a single unit that usually accommodates 25."
The grand jury indictments were apparently based the decision to move five asymptomatic veterans increased the risk of exposure to COVID-19 and the risk of harm and death. Three of the five contracted the virus including one veteran who died.
"We are alleging that Walsh and Clinton were ultimately responsible for the decision on March 27 that led to tragic and deadly results – the decision to consolidate two dementia units into one, which meant that symptomatic and COVID-positive residents were placed within feet of asymptomatic residents, exposing those residents," she said. "This is a decision that put veterans who are asymptomatic at greater risk of contracting COVID-19 and at a higher risk of death."
The AG made the following allegations, as reported by The Mercury News:
Staffing shortages contributed to the decision to consolidate two dementia units totaling 42 veterans;
Veterans who were positive or symptomatic for COVID-19 were placed six to a dormitory-style room instead of four veterans;
Veterans thought to be asymptomatic were placed in nine beds in the dining room;
Several veterans classified as asymptomatic were actually symptomatic at the time of the consolidation or shortly thereafter;
The dining room beds were only a few feet apart and next to the room where confirmed-positive cases were located;
Veterans in the consolidated units were allowed to intermingle regardless of infection status.
Walsh and Clinton each face five counts of "caretaker who wantonly or recklessly commits or permits abuse, neglect or mistreatment to an elder or disabled person" punishable by up to three years in jail. They were also charged with five counts of "caretaker who wantonly or recklessly commits or permits bodily injury to an elder or disabled person," which carries a sentence of up to 10 years in prison.
An attorney for Walsh defended the actions of the former superintendent.
"At all times, Mr. Walsh relied on the medical professionals to do what was best for the veterans given the tragic circumstances of a virus in a home with veterans in close quarters, severe staffing shortages, and the lack of outside help from state officials," they said in a statement. "The Attorney General should not be scapegoating Mr. Walsh, who was on the front lines trying his best to do whatever he could to help the Veterans of the Holyoke Soldiers Home, including asking for help from state officials and the National Guard, which arrived much too late."
A judge recently invalidated the decision to terminate Walsh's employment by Gov. Charlie Baker.
Despite the "utterly baffling" decisions made by Walsh and his team as noted in an independent investigation report, the Baker administration apparently lacked the authority to terminate.
In light of the charges, it will be curious to see how the state government addresses Walsh's potential role at Holyoke Soldiers' Home in the future.
How many veterans died during this pandemic and lockdown nationwide from negligent or reckless leadership decisions?