Veteran Readiness And Employment Quietly Launches New M28C Policy Manual Online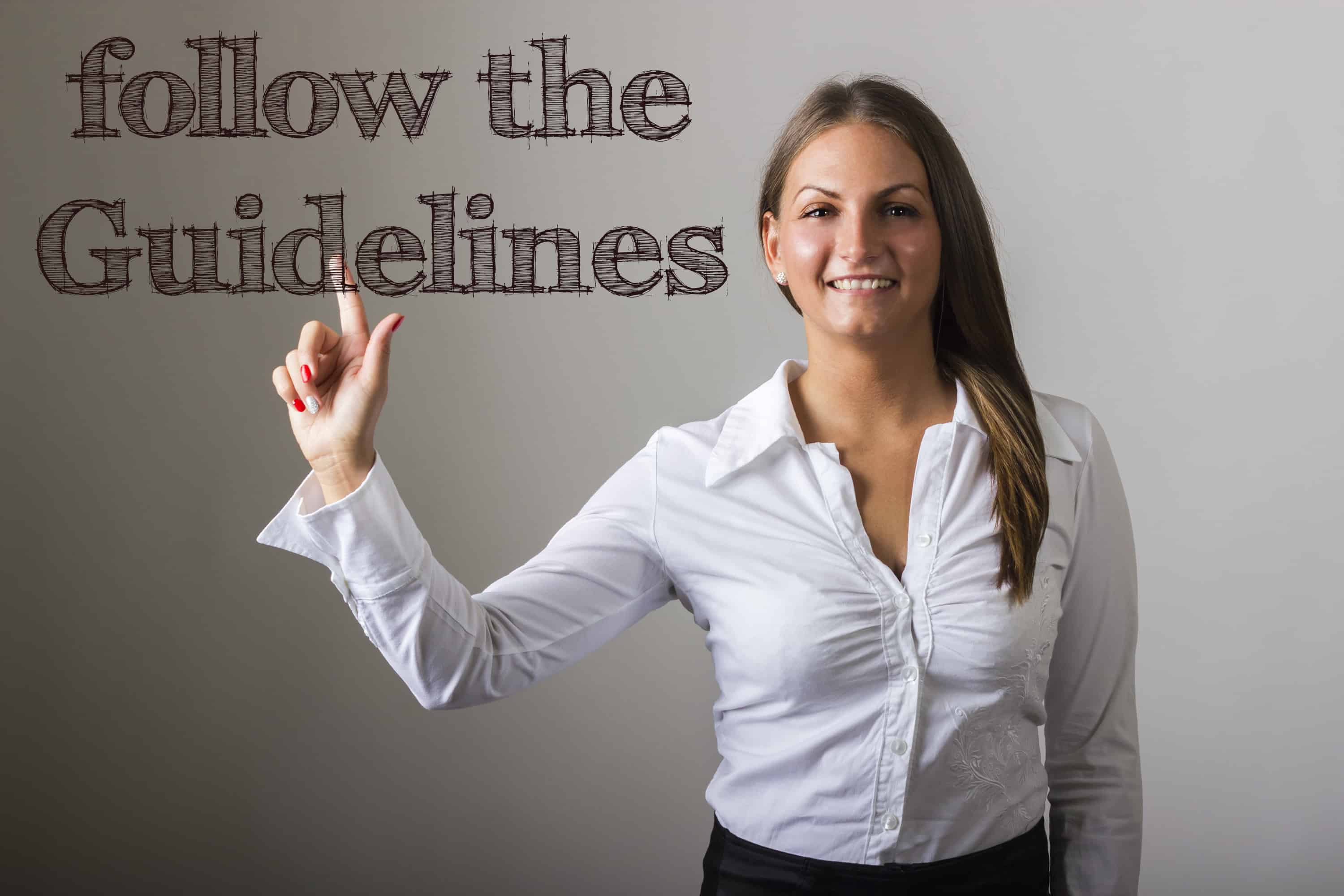 The Chapter 31 Veteran Readiness And Employment program, formerly Vocational Rehabilitation and Employment, quietly launched its new online M28C bible on Friday.
The release comes after years of preparation and rewriting the internal policies governing decisionmaking and conduct of Chapter 31 vocational rehabilitation counselors and related employees. The M28C Veteran Readiness and Employment Manual is now online in searchable digital formal for the first time.
Previous versions of the policy manual, formerly M28, then M28R, now M28C, were not searchable using HTML. Instead, readers were required to download each subpart of the manual to review parts of the document.
RELATED: Chapter 31 Voc Rehab Survival Guide
Why Does M28C Matter?
These manuals are required reading for employees who work in Chapter 31. Vocational rehabilitation counselors are mandated to follow the M28C.
Policy manuals like this, similar to the M21-1MR for disability compensation, are supposed to interpret ambiguities in regulations to help VA employees make proper decisions. While these manuals do not carry the weight of law, they are generally treated like bibles by agency staff.
It is important veterans and their representatives are familiar with the documents because they usually broadcast how agency employees will decide various matters. The documents are also useful because it helps identify errors in legal reasoning that can impact decisionmaking.
As a VA accredited attorney with a practice focus on denied Chapter 31 benefits, I've been waiting for the new iteration of the manual for some time. I previously created a paginated, searchable PDF version of the M28R for my readers to make it easier to address bad agency decisions. This was a process that took a lot of time and focus.
How That Happened
Some years ago, when I had to fight for my own Chapter 31 benefits, I received a denial of self-employment services. That denial did not contain what I would call natural flowing language.
What I mean by this is that it was clear the counselor cut and paste certain text from somewhere else, without citation, and then used that text as the basis for the denial. I had just become an attorney at the time waiting for my VA accreditation after completing law school at the University of Minnesota and passing the state bar.
I cannot remember what led me to the M28R page on VA WARMS, but I realized quickly that downloading over 100 different PDF attachments and searching all 1,000+ pages in individual downloads would be a waste of time.
RELATED: The Five Chapter 31 Training Tracks
So, I found software that allowed me to paginate each PDF into one singular PDF to then search. I hit Control + F on my Mac and located the relevant phrase the counselor included. This helped me locate the context the counselor cited.
Finding the context of the citation helped me know the counselor misapplied the text from the section of the manual.
This was somewhere around 2014.
I eventually prevailed and won self-employment benefits that helped me with my law practice helping veterans and their family members fight against wrongful agency denials and other issues.
A side perk of that experience to the veteran population happened when I published a copy of and regularly updated the M28R for other veterans to read and research.
RELATED: 4 Fibs Voc Rehab Counselors Tell Veterans
Now, we have a new Chapter 31 bible to check out called the M28C.
Is it better? Yes… and no.
Not Better Than M28R
Google Indexing. At least at the time of this writing, the website is not indexed by Google meaning general searches from the public will not pull up the policy manual.
ADA Compliance. The knowva.ebenefits.gov website does not appear to be ADA compliant when it comes to the navigation menu.
Rehab Act Compliance. When you click on the "508 Help" button on the website, nothing happens. When I click on it, I get, well, nothing. This feature is in reference to Section 508 of the Rehabilitation Act of 1973. It requires federal government websites to be compliant with various accessibility standards for disabled people.
I would argue, given this snafu alone, that the site is likely not 508 compliant or ADA compliant.
Okay, side bar.
Is it ironic that VA's own 508 feature is inoperable at the time VA finally releases its HTLM searchable M28C policy manual for the agency's own vocational rehabilitation program? Doesn't the agency have a $4 billion annual IT budget to help disabled veterans?
It seems odd. Oh, what I could do with even 1 percent of $4 billion.
I digress. The tricky menu feature to search through the manual via menu makes it difficult to manually sift through the different parts of the manual including the main index.
PDF Preference. I prefer the ability to search an entire PDF using Acrobat to locate each instance where a certain phrase or word is used. The new iteration of the policy manual requires pulling up each subsection and then searching that for the specific term.
Better Than M28R
Searchable. Veterans and counselors can now search and access any part of the M28C without needing to download over 100 separate PDF and Word documents. This is GREAT!
More Data. The new manual includes other documents previously not available online including its template decision letters and other forms of guidance.
To Be Determined
Now that a new policy manual iteration has been issued, we will need to review it for changes against its previous updates. Unlike the old M28R, this new M28C format does not lend itself to quickly discerning updated sections.
Previously, the WARMS website for VA did provide for this kind of quick review. The new HTML version does not appear to be as quickly accessible.
I ended up conducting a search within the M28C section using "2020" to see what might come up. It appears around 50 different parts of the previous policy manual were updated this year prior to publication of this manual last Friday.
The agency has gotten a lot better at annotating when certain parts of the manual were updated, which his always a plus.
Why No Drum Roll?
Some of you may be surprised that the agency did not announce the release of this new version of the policy manual in an agency press release.
The most recent press releases instead included:
I checked elsewhere on the agency's website and on Google using various searches to see if I could locate some kind of press release or other notice. Nothing.
So, why do you think VA would not issue a press release about the new policy manual? The agency had been working on the update for years, after all.
VR&E did push out emails about the new COLA information about increased monthly subsistence payment amounts as of October 1, but I did not see much about the M28C.
Eye Roll
For some background. These VR&E manuals are not exactly something the Chapter 31 program's employees were thrilled I stumbled upon in 2014 and then published for my readers.
It's kind of like getting the playbook of your opposing football team a week ahead of the big game, and knowing that playbook makes it easier to ensure VA employees are doing what they are required to do.
At the time, veterans within my Facebook group regularly reported back that counselors would roll their eyes at veterans citing regulations and policies when self-advocating during meetings. This still happens.
Some counselors get annoyed by veterans who know the rules agency employees are required to follow.
Inconsistency
Manuals like this are aimed at increasing consistency across regional offices nationwide. It removes a lot of gray area.
While the program has improved significantly since 2014 as far as training quality and other factors (a lot), many counselors then and some counselors now like to shoot from the hip rather than base their decisions on sound analysis of the statutes and regulations governing program entitlement.
This trend was noted in a recent GAO audit of the program that concluded decisionmaking between counselors and offices lacked consistency. One veteran could get denied certain training in one office but get approved when she moved across state lines into the jurisdiction of a different Regional Office.
All the more reason to know what the policy manual says.
I could go on and on about this topic, but I'll summarize by saying this newest publication is a good thing. It increases accessibility and hopefully updates the programs policies to bring them into compliance with current law.
Until next time…