Veterans Affairs Uses Clinton Executive Order To Preempt States Rights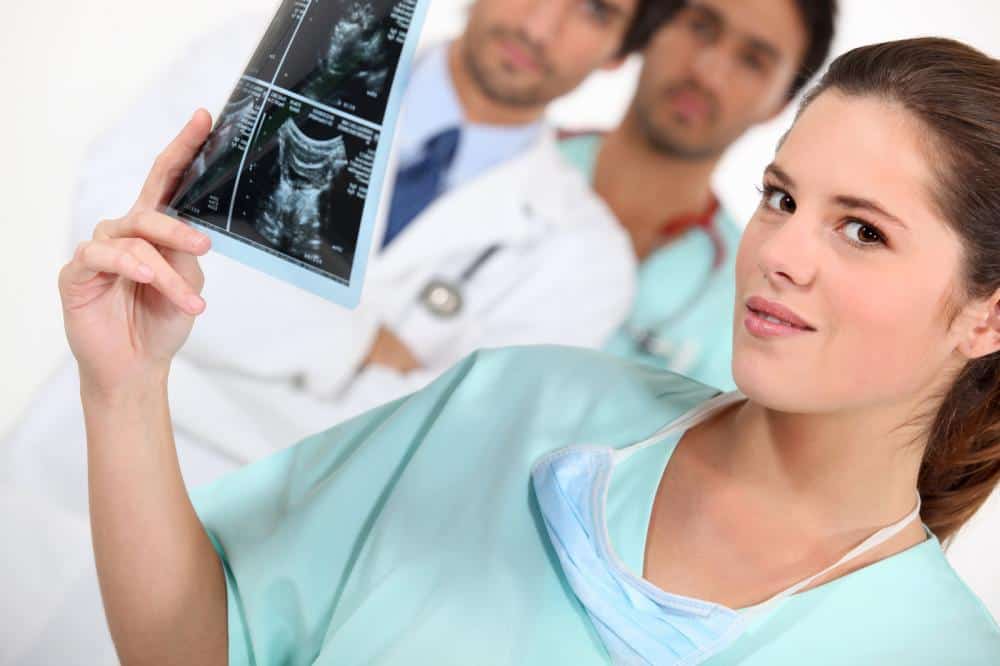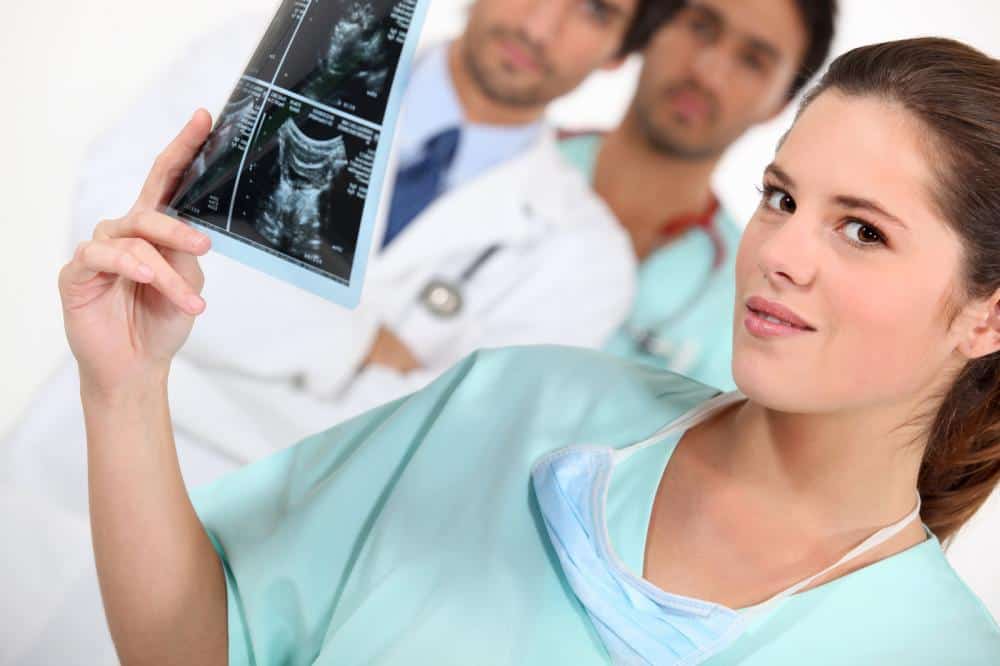 Veterans Affairs will mandate VA regulatory changes affecting VA care in all states, creating a states rights problem, to allow advanced practice registered nurses (APRN) to treat veterans without physician supervision.
Under the authority of former President Bill Clinton's Executive Order 13132, Federalism, VA announced it will preempt state laws protecting their citizens from receiving substandard care from unqualified health care clinicians by forcibly lowering the standards nationwide. The new regulation mandates lower training and experience requirements for those allowed to practice medicine independently at VA facilities.
The new regulation mandates lower training and experience requirements for those allowed to practice medicine independently at VA facilities benefiting APRNs and lowering health care costs.
APRNs will now be allowed to independently practice medicine even in states that prohibit the practice out of concern for their own citizens' safety.
The majority of states (29) require physician-supervised health care administration. Many of those states fully prohibit the practice of independent health care administration by APRNs including California, Texas and Florida.
The regulatory change allows VA to expand the practice scope and authority of APRNs to include providing independent care without the normal physician supervision required in most states.
As you can imagine, VA stands to save quite a bit by lowering the qualification requirement at its VA medical centers, which will reduce the agency's dependence on physicians.
I would be curious to see their projections for medical malpractice cases and how that offset the cost savings.
RELATED: Should VA Preempt States Rights To Destroy Physician Led Care?
The Irony Of History
The irony here is that policies pushed by Hillary Clinton as chairperson of health care reforms and the Clinton Administration, starting in 1993, resulted in wait list fraud that was well documented as early as February 2002 (see page 1 of the VA Electronic Wait List manual).
In the 90's, Clinton and Gore attempted to reinvent government and gutted VA core competency positions creating a reliance on government contractors. That process created bureaucratic bonus structures that encouraged fraudulent practices in VA linked to the wait list fraud that killed and harmed many veterans.
RELATED: Was The Wait List Passed From Clinton To Bush To Obama?
Clinton was also responsible for negotiating expansion of VA healthcare as the model for America's new single payer healthcare system through support from the dinosaur Veteran Service Organizations in the Iron Triangle.
Now, Bill Clinton's Federalism preemption Executive Order is being used to trump states' rights to police health care within the state to avoid problems that result from low-quality health care including use of unlawful wait lists.
Basically, the lack of care linked to the wait list fraud was used as support for the need to expand the pool of "qualified" health care practitioners by lowering the standards to become "qualified." Now VA will publish its new regulatory framework to allow this expansion and preemption.
Some states may not want their citizens, including veterans, to receive health care from clinicians with lower qualifications than doctors even at VA facilities.
In those states, like Florida and California, should they not have a right to protect veterans?
The Department of Veterans Affairs does not think so.
The Primary Supporting Argument
Those in favor of the change cited the wait list scandal and lack of access to VA care professionals as support for the expansion.
They asserted that lowering the supervisory bar would increase veterans' access to quality health care by increasing the number of qualified providers.
The assumption is that since it is VA health care, it must be high quality. By merely increasing the numbers of qualified health care workers, the quality must go up because the quantity goes up. For support of implied quality, just look at all the surveys VA publishes about how many veterans love VA health care. And abracadabra, veterans would be happy because they see someone wearing a white overcoat.
Nurses are happy because they get more responsibility. VA is happy because the move cuts costs. Veterans are happy because they get human interaction more quickly. Doctors are happy because they no longer have to interact with pesky veterans. It's a win-win.
But do you notice the logical leap there?
RELATED: VA Healthcare Retains 'Profound Deficiencies'
Instead of hiring more doctors, VA will increase the quantity of health care practitioners at lower costs despite having lower training and qualifications than physicians. They will merely redefine what it means to be "qualified" and force every state to accept its lower standards for veterans there who lack a choice in who provides their health care.
RELATED: Despite VA Claims, Vets Not Happy With VA Care
By increasing the quantity while decreasing cost, somehow the change will increase health care quality because people are happy, or at least that is the argument. This seems like the reinvention of government taking full effect with the rebranded Disneyization of VA.
Reality does not matter; feelings matter.
RELATED: Pharmacists Now Handle VA Primary Care, Too
Does The Timing Seem Fishy?
Doesn't this seem like strangely convenient timing for the decades-old scandal to come to light just in time to justify the erosion of care quality for veterans nationwide.
Press coverage supporting the preemption cited the decades-old wait list scandal that was only publicly exposed just in time to garner support for the regulatory change. Most in the press had no idea how far back the wait list scandal went and are given the false impresion VA is resolving the wait list fraud as quickly as they learned of it from CNN. But that is not reality.
Here is the memo I mention above from February 2002, and you tell me how long VA has really known about the wait list fraud. It was written by Laura Miller, then Deputy Under Secretary of Health O & M (see memo EWL manual PDF page 1):
As you are aware, clinic-waiting times has become a high visibility issue with the Secretary's office. We report data monthly during the Deputy Secretary's Performance briefings. Current waiting time measures reflect the experience of veterans already "in the system" and do not accurately portray waiting time experiences of new enrollees or patients without a scheduled appointment. Whether due to absence of appointments or other reasons, ad hoc "waiting lists" of new veteran enrollees to be entered into the scheduling system are known to exist, and waiting times for new enrollees seeking care are anecdotally reported to be long. We will attempt to formalize an "electronic waiting list" in VistA to more consistently and accurately reflect demand across VHA, and reduce the risk to enrollees lost to follow-up due to clerical error.
Looks like the wait list scam was well in motion by 2002, and based on the language it sounds like a well-established practice leading me to believe it was in place for some years before the memo was penned.
While the press asserted the APRN change was in response to the wait list scandal supposedly uncovered in 2014, records within the agency supporting the regulatory change date as far back as 2011. Was all the hype about the wait list scandal in the press really a ruse to erode health care quality nationwide?
Was all the hype about the wait list scandal in the press really a ruse to erode health care quality nationwide? Create the scandal to present your solution?
This move will no doubt have far reaching affects within states that presently prohibit the practice. It will also be used by insurance companies later to mandate cheaper care from lesser-trained APRNs, I guarantee it.
Had Hillary Clinton been elected, one can rest assured she would have finished the agency reforms she started with the support of the dinosaur Veteran Service Organizations in 1993.
We know now that at least one of those reforms put in motion two decades ago was used to support lowering the training and experience requirements to independently treat veterans nationwide. Was this the plan all along?
Based on this VA model, under the single payer system she tried to implement in the 1990's health care quality would have gone down while access would have gone up, at least at first.
RELATED: Hillary Clinton Policies Responsible For VA Healthcare Dysfunction?
What's The Difference?
For those who do not believe there is much of a difference between doctors and APRNs, thing again.
You need to look beyond the same white coat doctors and APRNs wear. Physicians need a medical doctorate (3 yrs) and a residency (3 yrs, roughly 10,000 hours of training). All in, it costs around $200,000 to become a doctor and at least 6 years of advanced training.APRNs need at least a Masters in Nursing (18 months) and approximately 1,000 hours
APRNs need at least a Masters in Nursing (18 months) and approximately 1,000 hours of training. Does this seem similar to you?
Does this seem similar to you?
The push to lower the supervisory bar removes the longstanding requirement that physicians supervise healthcare in all but 21 states.
According to commenters, 21 states, the Army, Navy, Air Force and Indian Health Services allow these nurses to treat without supervision.
Notice And Comment Rulemaking
Following a period of Notice and Comment Rulemaking, VA agreed with legions of commenters to lower the bar to allow these registered nurses to treat without physician supervision. Those comments promised, "By extending Full Practice Authority to [] APRNs at the VHA, we can help end delays to high-quality, safe, and cost-effective care for America's Veterans."
Those comments promised, "By extending Full Practice Authority to [] APRNs at the VHA, we can help end delays to high-quality, safe, and cost-effective care for America's Veterans."
Other commenters opposed the move highlighting that "physicians typically receive a combined total of over 10,000 hours of training and patient experience prior to beginning practice, whereas the typical APRN receives less than 1,000 hours of training and patient experience." These commenters believed the change would put patients at needless risk of harm based on the lower qualifications.
Predictably, VA dismissed these concerns citing that APRN practice has a national certification and is competency based to integrate knowledge and skills to provide "safe patient care."
How does "safe patient care" equal competent or quality care?
VA also conflates the differences in accountability saying "APRNs are held to the same standard as physicians in measuring patient outcomes for safe and effective care." But that does not mean APRNs can or should provide the same kind of health care services without supervision.
VA further states the rulemaking:
"increases veterans' access to VA health care by expanding the pool of qualified health care professionals who are authorized to provide primary health care and other related health care services to the full extent of their education, training, and certification, without the clinical supervision of physicians, and it permits VA to use its health care resources more effectively and in a manner that is consistent with the role of APRNs in the non-VA health care sector, while maintaining the patient-centered, safe, high-quality health care that veterans receive from VA."
Notice the bait and switch? VA increased the "pool of qualified health care professionals" but it does so by lowering the training standards to incorporate lesser-trained APRNs into that pool. And we are not talking about a small difference. APRNs receive 10 percent of the training physicians receive.
Somehow by lowering this standard VA is "maintaining the patient-centered, safe, high-quality health care that veterans receive from VA." That does not make sense.
Clearly, the change is not being perpetuated out of concern for the veteran. Based on my research, it sounds like the APRN community wanted to expand their ability to practice medicine without going to medical school or becoming licensed physicians.
Tell me again how this maintains "high-quality" standards by literally lowering the training and education qualifications by 90 percent? Is that possible?
What ever happened to nursing being nurses and doctors being doctors?
States Rights vs Executive Order 13132 Federalism
For some background, authority to create Executives Orders under the presidential authorities allowed by the Constitution is tenuous at best. President Abraham Lincoln signed the first Executive Order to establish a provisional court for Louisiana, in 1862.
President Abraham Lincoln signed the first Executive Order to establish a provisional court for Louisiana, in 1862.
By the time Clinton came to power, over 12,000 executive orders existed. Clinton was then responsible for creating an additional 301 executive orders including Executive Order 13132 Federalism.
During his presidency, Clinton earned a reputation by ruling through Executive Order despite issuing less than previous 8 presidents, except George HW Bush. Clinton averaged 45.8 per year while Bush averaged 42.
By the end of Clinton's second term, the core complaint on executive orders was the Clinton was not staying within his constitutional authority to "take care that the laws be faithfully executed."
Instead, he began supplanting laws and preempting states' rights while also further defining existing laws to expand rights for minorities including homosexuals.
One example was Executive Order 13083. According to Washington Times:
Executive Order 13083, junked a working arrangement with the states that President Reagan laid down in 1987. It seemingly prescribed strict adherence to constitutional dictates limiting federal power over the states but set up nine exceptions that would have allowed draconian federal action virtually any time federal agencies decided that states were unable to implement "uniform national standards."
This trend was apparently driven home by Executive Order 13132.
According to VA, its promulgation of this new APRN regulatory scheme complies with the requirements of Executive Order 13132 by:
(1) in the absence of explicit preemption in the authorizing statute, identifying where the exercise of State authority conflicts with the exercise of Federal authority under Federal statute;
(2) limiting the preemption to only those areas where we find a conflict exists;
(3) restricting the regulatory preemption to the minimum level necessary to achieve the objectives of the statute;
(4) receiving and considering input from State and local officials as indicated above; and
(5) providing opportunity for comment through this rulemaking.
In all fairness, many agencies have made use of Executive Order 13132 over the years. I am just saddened to see this right of preemption being abused to decrease the competency and training of clinicians deemed competent to provide health care to veterans at the expense of a state's right to police the practice of medicine within their borders.
What do you think?
I believe VA should increase access to quality health care by increasing the number of competent physicians the agency hires. APRNs should continue to follow state guidelines regardless of their employer. And states should be allowed to protect their citizens regardless of what organization provides the care.
Instead, VA is short-changing veterans by increasing the quantity of qualified care providers by lowering the standards while duplicitously asserting they are maintaining high health care quality.
Does Sec Bob McDonald think we were all born yesterday? If an APRN wants to treat a veteran in the same way a doctor would treat a veteran, I have a solution…
GO TO MEDICAL SCHOOL and become a doctor.
Will veterans benefit from these lower standards? What was the problem with the old supervised care model, anyway? How much did various unions and nursing organizations pay out this year to support the change?
Source: https://s3.amazonaws.com/public-inspection.federalregister.gov/2016-29950.pdf