Living Dangerously: Overprescription Of Opioids Still A Problem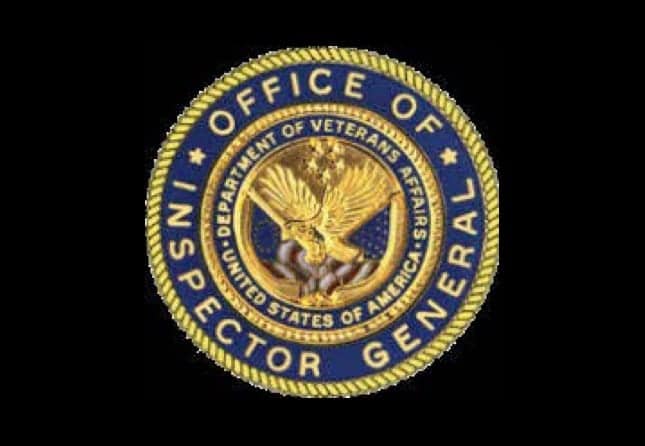 Ah, the OIG. They always have such great news for us, don't they? How do they do it?
Responding to an anonymous complaint about a primary care provider (PCP1) at a Veteran Integrated Service Network (VISN) 20 facility, the Office of the Inspector General found prescription of opioids against contract to at least one patient considered high-risk for overdose.
The facility was not following the patient's Opioid Agreement. The OIG further substantiated that this patient had a history of benzodiazepine abuse, and that they were getting controlled substances from other pharmacies.
The PCP1 wasn't this patient's designated PCP and shouldn't have been prescribing any substances in the first place, let alone a high-risk narcotic. The OIG could not substantiate that this physician was in the habit of prescribing "recklessly," or that there had been prior warnings.
This Facility's Board of oversight for prescription procedures was found to have poorly defined standards. It lacked formalized policies for referring patients to multiple specialists for managing complex pain – an important line of defense against overprescription.
Let's face facts. We've never found any other type of painkiller that gets the results that opioids can. They're a unique and powerful chemical family. But if we actually want to combat their rampant addictive properties, useful alternatives tend to involve a team of professionals from multiple fields.
The OIG made one recommendation to the VISN Director to review this individual's care. More importantly, they made SEVEN recommendations to the Facility Director related to prescribing practices and peer review of red flags in patients' behavior.
What does this mean for the rest of us? Well, if you suffer from chronic pain and would like to avoid the potential life-ruining power of opioid addiction, it's a concerning find. This facility isn't necessarily reflective of what your own doctor can oversee, but it merits your consideration.
Getting ahead of your chronic pain can be a job and a half to figure out. Can you find a viable and effective alternative to opioid use? If not, what dose can you stick with that will work, but be less dangerous? Do you need a physical therapist, chiropractor or other type of professional to work alongside your doctor?
Taking charge of your own health is complex, and it takes a lot of self-advocacy. Your healthcare provider should have resources available for collaborative treatment options. SHOULD. This recent finding, nonadherence to an Opioid Agreement by a once-respected professional, should get your hackles up.
What's your advice to fellow vets living with chronic pain? Take to the comments section and let your kindred spirits know they're not alone!