Mailroom: Does Voc Rehab Pay For Flight School?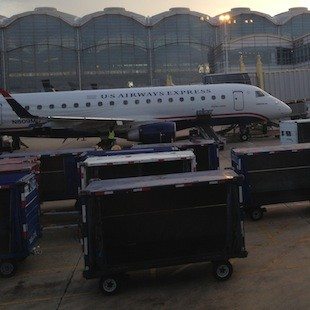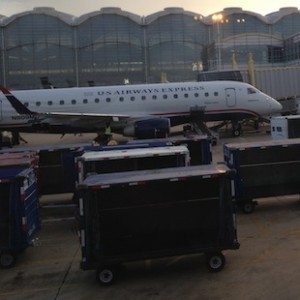 Veterans have written in about this question for years, "Does Vocational Rehab pay for flight school?"
The answer is… well… "It depends."
That's the typical law school answer about everything. Unfortunately nothing is straightforward with VA and its applications of the law, either. Below, I will attempt to answer this in the simplest way I can think of.
I go into more depth within my guide, The Voc Rehab Survival Guide. Check it out if you want more information on how to set up your application for certain training types.
However, my answer below should help you get the ball rolling.
Here's the drill: I include this for all newcomers. Each week, I take an email from a veteran that would have broad appeal to many veterans. Questions are usually about the GI Bill, VA Voc Rehab, or Disability Compensation.
I then analyze the veterans benefits issue for a bit and post my input here in our weekly segment: Mailroom.
Basically, I take out all of the veteran's identifying information from the best email and post it here with my answer.
If you have a burning question about your veterans benefits, sent me an email by selecting the contact tab at the top of this page. If I think your situation will be helpful for other veterans, I will repost it here.
* If you do not want me to write about your veterans benefits situation, please feel free to let me know within the email. I have no problem keeping a lid on the situation, too.
From the Veteran:
Thank you, Benjamin. I've read through your material and I'm working on my presentation while I wait my appointment date.
I was wondering if you have any experience with veterans wanting to get flight training. That's what I would really like to do. I already have my private license and would like to continue what I've already started.
Thanks again for your help and for the information you post on your site. It has been really helpful.
From Benjamin Krause (me):
Here is my basic answer:
"Sure. Take a look at one of the appeals templates in the second half of the book. That was from my friend Greg who used the template to get VA to pay for commercial flight school. He is 100% disabled and was successful."
If you're reading this, you probably have not bought the book yet. So, I will provide a little more depth below.
Many years ago, veterans were able to use VA Voc Rehab to fund their entire flight training. However, people like John McCain closed the program down because some veterans were only getting their private licenses and then quitting – At least, this is what we are told. It may not be accurate.
Nonetheless, veterans were then forced to fund the "private license" portion of commercial flight school on their own dime. Once they achieved the private license, then VA Voc Rehab could pay for the remainder of the program.
One caveat, Voc Rehab does not like putting veterans through this program, generally. Some offices will do it, but many will refuse to fund the entire training.
So, one simple solution is to specifically select a training track at the college that specifically requires all forms of instrument and flight training required to become a full-fledged commercial pilot. Otherwise, some Voc Rehab Counselors will stop funding the training. If this happens, the veteran is required to be a trainer until they ramp up enough hours.
Yada yada. If you are into this stuff, you will get the gist of what I mean. Basically, be very specific when it comes to writing anything down with your counselor. Never sign anything unless you fully understand what it means AND the implications of your signature.
Once you agree to something, it can be very hard for the counselor to undo it due to regulations.
Here are my primary words of wisdom:
Read the fine print.
Persist.
Don't take no for an answer.
Be professional at all times.
For any of you reading this who want more in depth information, check out the guide:
https://www.disabledveterans.org/get-funding-for-rehabilitation/