MMQB: How Long Can They Persist?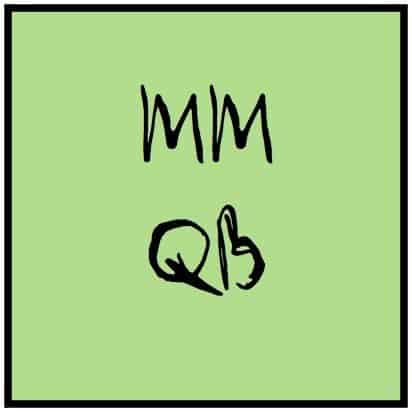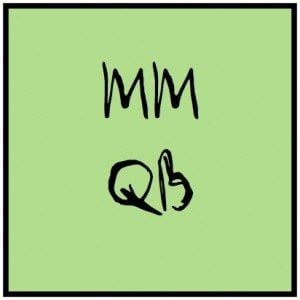 Hi there and welcome to another week of veteran news and life in the times of Ben. Today I'm going to cover a little history and set out the legal framework that I think will help us beat VA.
Last week was a busy one.
I finished a paper on how to sue VA and other government actors in an individual capacity as officers of the government.
I flew to Mexico for a swim in the Caribbean, graduated from law school (magna cum laude), and was on the jumbotron at the Twins game while watching my daughter sing the national anthem with her choir.
It was a good week.
VA Statistics of the Week
I haven't looked through VA statistics in a couple weeks. Sometimes I find it's useful to step back a little in order to approach things with fresh eyes.
VA's Monday Morning Work Load has changed.
I can't quite put my finger on what they are trying to obscure, but my assumption is that they do not want us to know that the backlog was in fact getting worse prior to Under Secretary Hickey's response to make some changes to the system in April.
My guess is that VA knew it was going to get worse and made the "announcement" to fix it ie cover their tracks. What a shell game.
It seems that whenever VA wants to cover anything up, they either come up with a spin story or they merely fail to report.
For example take a look at the Fiduciary Accuracy numbers. VA was reporting this up until October 2012. Now, with the exception of a few RO's, VA is withholding the numbers after the calculations plummeted.
I looked all over for a proper definition of fiduciary accuracy but was unable to locate the definition. My best guess is that it has to do with correctly awarding the disability compensation dollar amount.
If anyone reading this knows that the actual VA definition is of "fiduciary accuracy" please send me a note.
Aside from fiduciary, it looks like the overall percentage of claims that are considered "backlog" are increasing, and they were prior to VA's big announcement and policy decision change.
Nice try VA.
VA and Its Previous Iterations Have Always Sucked
I'm going to share a little of our research over the past couple weeks to help us with our theories on holding government actors accountable despite "sovereign immunity."
We'll start here with a little history.
Like many things, the "splendid isolation" that describes veteran law for two centuries started off as what many could describe as an accident. For those of you who like history, check out James Ridgway's law article on the subject: https://www.bva.va.gov/docs/VLR_VOL3/3-Ridgway-TheSplendidIsolationPages135-219.pdf. Here are the important cliff notes for those of you in a hurry:
Marbury v. Madison not only was the first primary case to have established Article III authority vis a vis declaring acts of Congress unconstitutional, but it also refers to the first case to so address veterans law, Hyburn's Case. It is Hyburn's Case that created the precedent from which Marbury was borne regarding Article III authority, and where the Supreme Court invalidated the first veterans' benefits adjudication system.
The background to Hyburn's Case has a striking semblance to the issues veterans face to day in getting their benefits. There, Congress created a pension law and attempted to force Federal courts to adjudicate the pension claims of veterans. Congress then reserved for itself and the Secretary of War the power to deny the pensions adjudged by the courts to be proper within the Invalid Pension Act of 1792.
Like many veterans today, William Hayburn sought to compel a decision on his claim from the federal court for the district in Pennsylvania through a writ of mandamus. The court refused to act due to the impropriety of Congress having oversight of the court's decisions.
Now fast forward almost 225 years. Here are the significant developments that created VA in the form we have now.
In 1917, the Bureau of War Risk Insurance (War Risk Bureau) incorporated veterans benefits adjudication into its business model. Prior to this time, the War Risk Bureau reported numerous profits for insuring ships, some of which incurred damage resulting from wartime activities. Headlines in The New Your Times boasted profits of over $1,000,000, in 1915.
These profits grew dramatically over the next 6 years until political pressure caused the agency to disgorge itself of veterans benefits and related lines of business.
In an iconic statement to the press on how to manage an unprecedented reimbursement in compensation checks, then Director Cholmeley-Jones stated, "'Consolidation and close coordination is a secret of efficient and another improvement to this end is work to create one master index for the whole bureau." Recent headlines indicate this quest for greater consolidation has been an elusive goal of veterans benefits agencies since this point.
The War Risk Bureau's involvement in veterans benefits was then passed on to the Veterans' Bureau, which was an independent agency within the Executive Branch, in 1921. The process of integrating veterans benefits under one agency concluded in 1930 with the creation of the Veterans Administration (VA) through executive order.
In 1933, President Roosevelt convinced Congress to pass the Economic Act, which effectively reduced compensation for veterans benefits to fund other New Deal programs. Roosevelt announced a goal of cutting veterans benefits by $400 million.
He accomplished this by eliminating certain disability benefits for veterans struck with serious diseases resultant from military service, such as tuberculosis. Another result was eliminating judicial oversight of veterans claims adjudicated by VA. Essentially, the Act allowed Roosevelt to recreate VA adjudicatory laws from scratch and was terribly anti-veteran.
One effect of this new direction was the propagation of the view that benefits were a "gratuity" rather than being viewed as veteran's property.
Congress reversed many of the impacts of the Act in 1935 but not before the current laws were drafted that effectively created the current veterans compensation laws. It could be safely concluded that the anti-veteran focus of the laws created at that time worked against a fair application of benefits.
Two of the last significant changes occurred in 1988. President Reagan, prior to exiting the White House, elevated VA to Cabinet status, changing its name to Department of Veterans Affairs.
The duration of VA's "splendid isolation" also came to an end due to the same bill that created the Cabinet position, referred to as VJRA. The veterans' organization Vietnam Veterans of America (VVA) was successful in attaching the creation of a veterans court to counter the enormous claims backlog that was building do to inadequate adjudication.
The backlog itself was the result of "splendid isolation." This led to veterans' inability to receive inter-judicial oversight of poor VA decision-making.
Why We Think We Can Sue VA and Win
"The King cannot be sued without his consent. But at least in England this has not meant that the subject was without remedy." Whenever talking with seasoned attorneys about experimental ideas on suing the government, the first half of this quote is almost invariably invoked. However, the second is where to focus for the purpose of this comment.
Here is the basic gist of our legal theory and areas of research we are looking at. Once I'm done with the Minnesota State Bar, my hope is to run a few of these up the flagpole. There is more to the legal theory than was I am about to write, but it will give some of you an idea of what I'm planning. Maybe you too will help us join in the fight.
A long established line of common law cases in the U.S. have established the ability of a private citizen to sue an officer should the officer intend to violate the constitutional rights of another.
Particularly, this avenue is generally effective whenever the party is suing for basic issues like trespass to property without due process.
For years, many scholars have focused on Ex parte Young as the preeminent case that established an effective legal remedy when there is a struggle between the state and a private actor. There, the court allowed the creation of a fiction, where the Minnesota Attorney General intended to implement an instrument that would have violated the constitutional rights of another party.
The other party successfully filed an injunction against the Attorney General by suing him in his individual capacity. This was allowed under the argument that the Attorney General cannot be operating in his official capacity because the action would violate the Constitution, which is impliedly impossible for a state officer to do within his official capacity. Thus, as the argument goes, the Attorney General is operating as an individual, and therefore is exposed to lawsuit outside of issues of sovereign immunity.
While effective, this case is merely an extension of previously existing case law that allows private citizens to sue officers who are operating outside of the Constitution. It has been argued that this mechanism was the means by which the Founding Fathers intended citizens to be able to hold the government accountable. And, as such, without such ability, the government could operate with impunity.
For the purpose of our upcoming analysis, the most important suit type here is the ability to file suit against a VA official who is knowingly violated the Constitution by utilizing medical opinions that are inappropriate.
In our "perfect fact set" hypothetical, the medical professional would be exposed to liability for damage if she renders a medical opinion that is outside of the descriptive standards of her field of specialty. The VA adjudicator could be liable for withholding information necessary for the veteran to adequately pursue their benefits.
Forward Steps
So, that is the basic set up of what we are looking at.
Our judicial system is moving quickly toward a system that embraces the common law as little as possible. Instead, we are moving to a legislative legal model.
In some ways this could be good. However, we need to admit that the Emperor has no clothes.
The federal government is wildly out of control, and in order to reign it in, some of its officers, when violating the Constitution, need to be held individually accountable.