Major Changes Afoot Within VA Vocational Rehabilitation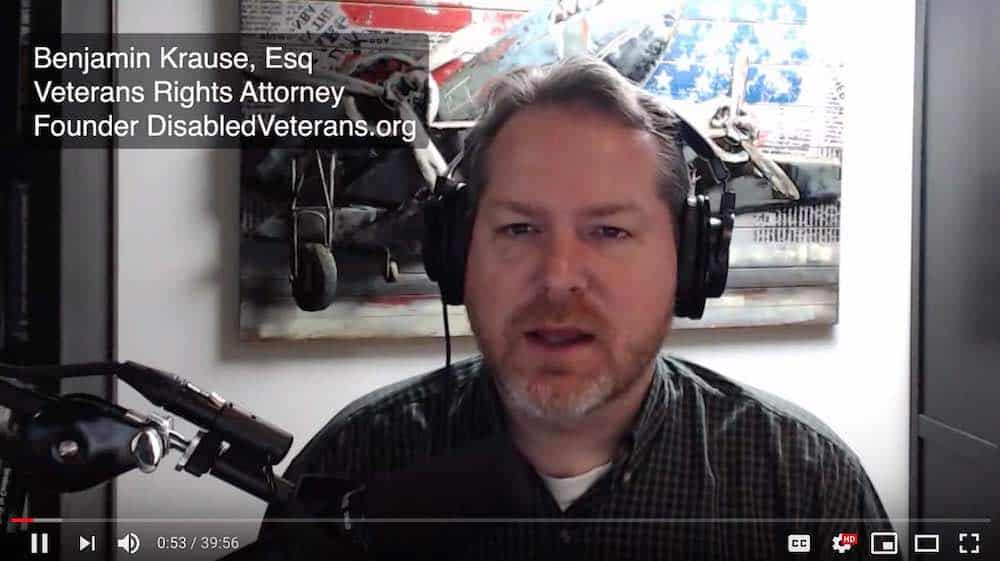 There are major changes afoot within the VA Vocational Rehabilitation & Employment program – – some might even call it a facelift of sorts.
What do Artificial Intelligence, new policies, and vocational benefits for veterans have in common? VA Vocational Rehab at the Department of Veterans Affairs.
Last week, I was fortunate enough to be able to meet with VRE Service Director Will Streitberger to discuss the Voc Rehab program and upcoming changes in how benefits are delivered. While I expected to hear various tidbits about agency improvements, I did not expect that the improvements were so numerous.
In 2020, the Voc Rehab program will likely undergo a significant facelift.
RELATED: What Is Vocational Rehabilitation & Employment?
It will have a new online searchable policy manual called the M28C. The current paper CER file will be integrated within VBMS. Counselors will be assisted in communications with veterans using Artificial Intelligence to help them keep in touch more easily. Decisionmaking across the counselor will be standardized rather than hung up in local policymaking outside the purview of VA Central Office.
For over a decade, Voc Rehab Counselors have struggled with caseloads that were too high along with paperwork requirements that took away from providing vocational counseling services to veterans needing that kind of service.
The goal was to keep the ratio at 1 counselor to 125 clients, but that rarely worked out as some counselors had caseloads of double that ratio.
RELATED: How To Win Voc Rehab Benefits
Under Director Streitberger, the program modifications starting next year aim to lighten the load from counselors so they can focus on their core mission – – providing services to veterans – – and to make that process as worry-free for veterans as possible.
Veterans needing supplies for school will get those supplies without fighting with counselors for months to access those needed resources. This includes streamlining computer purchasing for veterans where the use of a computer is required to complete a training program. Invoice approval and justifications will no longer burden counselors as it had in the past with the new processing system rolling out in Q4 2019.
RELATED: Join Over 32,000 Veterans In Our Voc Rehab Facebook Group
Through AI, Voc Rehab Counselors should also, in theory, be able to stay in touch with veterans. Currently, some counselors are so overworked (or indifferent) that they would not respond to veterans' inquiries within a reasonable amount of time (2 days). The new system will ensure tracking and responses whenever veterans seek help.
Last, self-employment may see a significant change in the future to expand access to the benefits program. The use of a two-category system, Category I vs Category II, has resulted in significant difficulty for veterans when trying to obtain the benefit.
RELATED: Use Voc Rehab With TDIU Rating
Instead of using that system, Voc Rehab may eliminate the differentiation to cut down on red tape while also expanding access to self-employment support.
Voc Rehab is uniquely positioned to increase independence and self-sufficiency for veterans interested in becoming entrepreneurs, and Director Streitberger is committed to helping these veterans achieve that objective.
Otherwise, I know some readers are likely wondering about what the Director is like in person.
His dedication level is apparent, and he comes from within Voc Rehab, which can lend itself to certain advantages over directors without that kind of background. His senior staff clearly respect him, and he had a firm grasp of the major changes that are underway.
That aside, he is likely also the kind of boss a person would get a beer with.
In all, I would say the Voc Rehab program will be in good shape to serve more veterans better than in the past once the reforms and updates are fully implemented.
And how do I know?
Beyond meeting every VRE Service Director since 2011, I have represented veterans in their Voc Rehab appeals since I became an attorney years ago, and the responsiveness of Voc Rehab staff in the field has significantly improved over the past 12 months.
That says a lot, in itself.
If you are familiar with Voc Rehab in the past, you know that improving the responsiveness of staff in the field is a significant improvement that requires buy-in from both VA Central Office and the Office of Field Operations. While I am sure much still needs to be done, the program is obviously moving in a positive direction, and quickly.
Great job to Director Streitberger and his team thus far!