Former Voc Rehab Director Ruth Fanning Retires, She Will Be Missed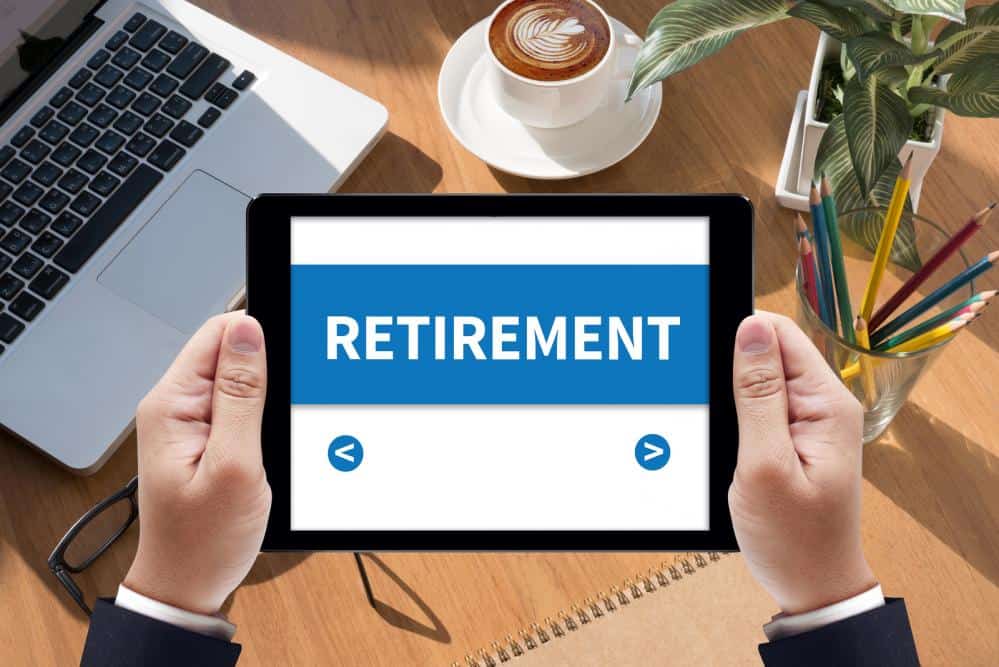 The former Voc Rehab director Ruth Fanning retired Friday following a long career helping disabled veterans seek rehabilitative services and other benefits from the Department of Veterans Affairs.
For those newcomers, VR&E or Voc Rehab, is short for VA Vocational Rehabilitation & Employment.
After running VR&E, Fanning worked on the Transition Assistance Program (TAPs) and went on to work in the Veteran Experience Office ensuring the agency hold true to ideals of customer service and usability.
Before running VR&E Service, Fanning ran the St. Petersburg VR&E program, which was one of the largest in the country of any regional office.
Over the years, I developed a close relationship with Fanning while using the program, creating a book about the program called the Voc Rehab Survival Guide, and founding the first Voc Rehab Facebook group that now has over 27,000 members.
Ironically, she was the first official I ever tangled within the press when I exposed problems veterans faced from her subordinates in the field that included overt racism and obvious hatred of veterans. Bravely, she squared off in the press before the nation to explain these problems on CBS Evening News with Katie Couric.
Shortly after CBS contacted VR&E about my claim for law school approval, this would be my second rehabilitation plan in VR&E, that claim was approved – – no doubt as a result of my effective whistleblowing – – hint, hint to those reading this with problems at VA.
HINT: It is one thing to blow the whistle in a crass or unprofessional manner by blasting the news across emails or Facebook – – a move that is totally ineffective. It is another when you blow the whistle to the press in a collective and beneficial way. This means your story needs to be the kind of story that many other veterans nationwide are dealing with.
One year after the press coverage, Fanning and I met during a roundtable at the New Orleans Veteran-Owned Small Business Conference. She was very kind to me and apologized for how I was treated.
Can you imagine that? For no reason or benefit to her, she apologized to me for the behavior of her subordinates. What a kind gesture.
A Few Fanning Accomplishments
After that meeting, Fanning regularly accepted my calls and even met with me to discuss policy. Together, we worked to ensure veteran in her program had access to health insurance, a $30 million per year policy change, and we addressed other issues concerning how the field misinterprets regulations such as forcing veterans to accept Individualized Written Rehabilitation Plans that include language like "entry-level employment in [insert industry]." This is an error. 38 C.F.R. § 21.72(a)(2).
RELATED: The Biggest Lies Voc Rehab Tells Veterans
The employability regulation actually reads:
"Train the veteran to the level generally recognized as necessary for entry into employment in a suitable occupational objective. Where a particular degree, diploma, or certificate is generally necessary for entry into the occupation, e.g., an MSW for social work, the veteran shall be trained to that level."
Fanning even offered to help me edit my Voc Rehab Survival Guide since I was in the program and using it to help veterans.
Fanning was a huge advocate for qualified disabled veterans to receive advanced degrees because… she cared about veterans and wanted to follow the law.
Yes, the regulations indicate advanced level training is obtainable, but present-day counselors often refuse this goal and even falsely assert the regulations do no allow it.
So what happened? What are they talking about?
New leadership and propaganda that restricts benefits rather than following the law. It is that simple.
RELATED: Reasonable Accommodations And Your Voc Rehab Benefits
What follows is my impression following representing veterans against VR&E counselors and Central Office in wrongful denials.
Voc Rehab Downward Spiral
Fanning eventually moved on from VR&E to other parts of VA.
Since her departure from the program, many of the advancements she pioneered were rolled back by the agency under the leadership of Jack Kammerer. Kammerer is no longer at VR&E, but during his tenure there, from 2014-2018, we saw an unfortunate rollback of the advancements Fanning made.
RELATED: The Five Training Tracks Of Voc Rehab
I do not intend the following as a slam on Kammerer, he did some good things like improving self-employment access, better-reinforcing information about veterans' rights through a VRE Form 4107 (although I disagree with a few of the statements on this form). These were direct responses to my critiques through client representation in my law firm, and I did work with him regularly to improve the program.
RELATED: Krause Invited To Sit On Voc Rehab Panel
Some of the problems included revoking the insurance approval plan even if universities require their students to have insurance. Veterans seeking advanced degrees despite being unemployed were denied based on poor training.
Perceptions of employment handicaps changed, and not for the better, regarding a veteran's disabilities. And, the agency conflated the role of highly trained Counseling Psychologist with lesser trained Vocational Rehabilitation Counselors all while allowing the union to assume these counselors into their roles as bargaining unit employees.
Bad move for veterans and the employees.
This change alone, going from non-union to union, forced all counselors into a situation where they were overworked but could not put in the extra hours needed to manage their enormous caseloads because overtime was disallowed.
Now, counselors can and do get fired for working additional hours beyond the allowed normal work week without approval. And, whenever approval is required, it forces the manager to pay overtime, of course, resulting in limited approvals.
The underlying decisions created an unfortunate mess, which is what happens whenever you pick a leader unfamiliar with the program. Kammerer was, at least from my viewpoint, beholden to individuals within the program who knew more about it than he did, while trying to argue for support from his bosses without the institutional knowledge or understanding to argue effectively on the spot, when it matters most.
Under Kammerer's watch, the budget was outstripped by the demand and VR&E failed to substantively increase the number of counselors the program needed. No additional funding came in. Few if any counselors were added. But, a lot of money was spent on solutions to vendors that did little to alleviate the demands of the program. And, those programs, mainly software solutions, were largely a waste of time.
The program needs more money and way more counselors. Period. No Oracle solutions will fix the hugely understaffed program. The roles increased from 110,000 to 180,000 veterans using the benefit over four years but the number of counselors remained largely static as did the funding.
Did someone actually want the program to fail?
I wonder.
The policies put in place under Kammerer seemed to push VR&E away from what VA is required to do and close to what the Department of Labor does within its Vocational Rehabilitation system.
A Fourth Administration?
Rumor has it certain pressures from within VA and Department of Labor want the program to move over to DOL. So, the policies implemented over the past 4 years seem to suggest that operational plan is afoot.
Now, people like me and you need to shut-it-down.
That would be a horrible mistake since DOL does not deal with veterans in the same way, which is partially why I supported the creation of a fourth VA administration for Economic Opportunity so that political accountability could straighten out the budgetary shortfalls.
Of course, the internal push for a fourth administration was all but stalled when Veterans Benefits Administration erased the position of the Deputy Under Secretary For Economic Development. Now, each program is its own island without the same level of clout to push back against budgetary shortfalls in the future. But that is another article for another day.
As a result of the outstripping over the past 4 years, disabled veterans suffered and did not receive the benefits they needed. Vocational Rehabilitation Counselors (VRC) also received insufficient support, were overworked, and trained inappropriately about the regulations governing their position. Now, we are seeing many veterans turned VRC getting fired from the program for requesting reasonable accommodations and filing EEO claims once the agency refuses to provide the accommodations sought.
What a shame for a program that brought us such leaders as former Senator Jim Web, former acting Deputy Secretary Scott Blackburn, and, well, me.
The program of VR&E can and should too much more than it was doing up until now.
New Head Of VR&E
Luckily, there is a new acting VR&E Service director named William Streitberger. He was the director of Portland Regional Office and is now leading the program in an "acting" capacity, though I have heard he may be picked to lead the program longterm.
I will provide more information about this next week.
Unlike Kammerer, Streitberger is very familiar with VR&E. He started off his career as an employment coordinator for VR&E meaning he has intimate familiarity with how the program works when helping veterans using VR&E benefits find work.
After I learned of Streitberger's selection, I opened up a dialogue with him and hope to continue my work with the leadership of VR&E, as a stakeholder, to push for advancing its benefits to veterans.
Next Steps With Fanning
After Fanning left her position, back in 2013, we did not keep in touch as much as I would have liked. However, now that she is on the outside, I am hopeful to get the dialogue going again to improve the system to a level even better than when she left the program. Veterans need outside pressure to push VA back in the right direction.
My hope is she will, from time to time, join me on a webinar or two for members in our Voc Rehab group called Disabled Veterans – Chapter 31 Voc Rehab. We enjoy 27,000 members, which is the largest collection of Voc Rehab veterans of its kind.