Michelle Malkin Exposes Soviet Style VA Flag System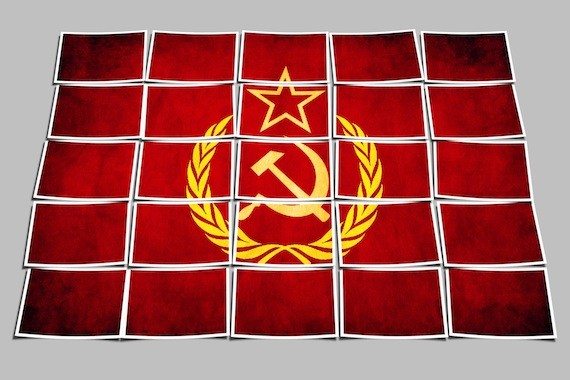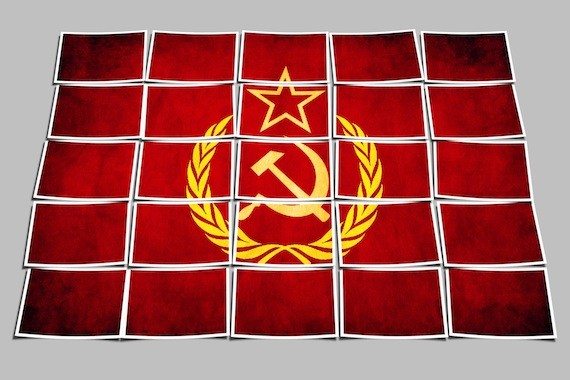 Michelle Malkin of Fox News exposed the scandalous VA flag system using stories of DisabledVeterans.org readers. Malkin reviewed our coverage here of the VA flag system, how it impacts veterans and then called to get the inside scoop.
VA uses secret Disruptive Review Panels that evaluate veteran behavior following complaints from VA employees. The decision of these panels can result in a veteran having their access to health care restricted in a variety of ways. These restrictions range from forcing veterans to embarrassingly check in prior to appointments to flat out refusals of access to health care. The veteran is notified of the flag only after the panel has reached a decision without allowing a due process review by the veteran of the allegations and evidence prior to the administrative procedure. One veteran was informed she was flagged because her health care was too expensive. Outrageous.
Malkin's coverage of this is significant because it gave those of you who reported experiences to me the opportunity to help America learn more about this secret, Soviet-style program once I relayed those experiences on. Malkin was shocked at what she learned – enough so to write about it yesterday:
Disabled Air Force veteran and veterans advocate/attorney Benjamin Krause has been raising questions about the system for months and warning his peers. Under the VA policy on "patient record flags" (PRFs), federal bureaucrats can classify vets as "threats" based on assessments of their "difficult," "annoying" and "non-compliant" behavior.

The VA manual says the flags "are used to alert Veterans Health Administration medical staff and employees of patients whose behavior and characteristics may pose a threat either to their safety, the safety of other patients, or compromise the delivery of quality health care."

That last phrase is priceless. Untold numbers of vets are dead, and legions more have languished because of the VA's failure to deliver "quality health care." The Office of Special Counsel just confirmed to President Obama this week that vets across the country were exposed to contaminated drinking water, dirty surgical tools, untrained doctors and neglectful nurses — and that whistleblowers were retaliated against or ignored.

Yet, the VA's soulless paper-pushers seem more preoccupied with flagging and punishing "disruptive" vets who have dared to complain about their disgraceful treatment and abuse.
One brave veteran is fighting back. Longtime veteran and advocate Lawrence Kelley III was brave enough to come forward for the piece by Malkin. Kelley was helping veterans get educated about their right to sue VA for malpractice by handing out legal fliers at VA – a gutsy move by any estimation.
After VA confronted him for his 1st Amendment speech on federal soil, he was flagged for the legal "threat" he posed, "Once you complain, you are on their hit list forever." Kelley is now challenging the flag due to the VA flag system's unconstitutional nature:
"This discussion of patient record flags has me fired up," Krause explained, "because of the clear unconstitutional nature of the program. It reminds me of the old Communist techniques used to keep Soviet citizens in check, since I am aware of more than a few veterans who are flagged merely because of their threat to sue VA."
We are going to hold VA accountable and blast their communist system using our laws under the Constitution. Check back soon to see what happens and click below to read more of Michelle Malkin's coverage.
Read More: https://townhall.com/columnists/michellemalkin/2014/06/25/exposed-how-the-va-redflags-disruptive-vets-n1855420/page/full
#####
Benjamin Krause is an award winning investigative reporter, Veterans Benefits Law attorney, and disabled veteran of the US Air Force, where he served in its Special Operations Command. He attended Northwestern University and  the University of Minnesota Law School using VA Vocational Rehabilitation.
While in law school, Benjamin won his decade-long fight for full disability benefits and now helps others do the same with this website and his guide, the Voc Rehab Survival Guide for Veterans. Since its first publication in 2011, the guide has helped the veteran community receive millions in untapped benefits through the VA Chapter 31 Vocational Rehabilitation & Employment program. 
Connect with Benjamin on  Google+,  Twitter,  Facebook and LinkedIn.