MMQB – 5,000 VA Employees Face Disciplinary Proposals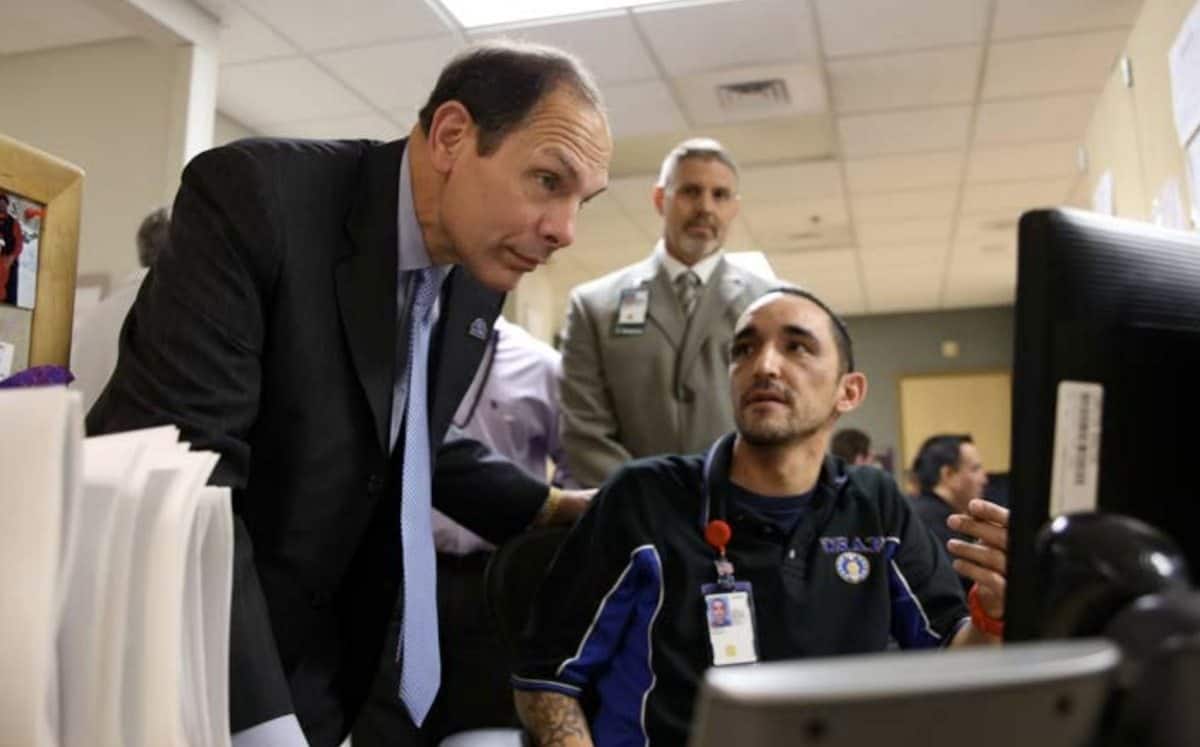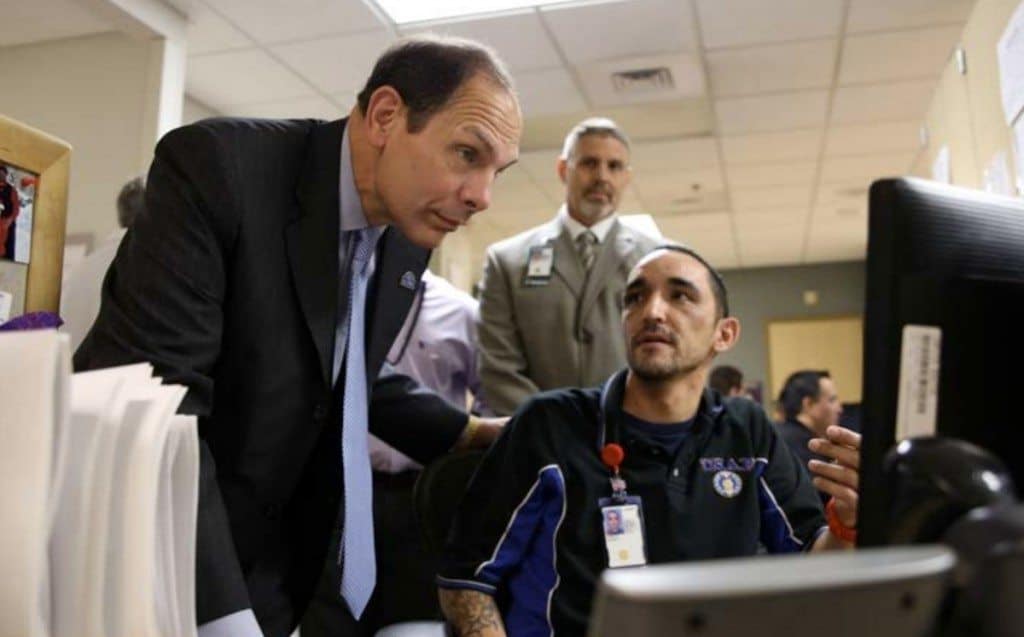 Secretary McDonald and VA spokespeople announced last week that 5,000 VA employees now face disciplinary proposals following investigations. Around 2,000 of these employees are slated for potential dismissal.
Finally, veterans are getting a glimpse into the planned action that VA might tight over the next months. However, veterans and the American public remain skeptical over the agency's commitment to real accountability.
Will we really get the action deserved for crimes against veterans?
This coming Veterans Day 2014, VA is slated to announced its full plan to revamp VA's organizational model. As a build up last week, Secretary McDonald spent a lot of time in the press helping gain message momentum and support toward the big announced. We shall see this Tuesday what all the hoopla is all about.
Welcome to this edition of Monday Morning Quarterback (MMQB) for Veterans. I am your host, Benjamin Krause, creator of the DisabledVeterans.org community. This is the number one place of unadulterated veteran centric news, analysis and benefits strategy on the web. MMQB is where I hit on news from the weekend and talk about upcoming news this week.
Here is what we will cover in brief today:
5,000 VA employees face disciplinary proposals
60 Minutes highlights McDonald's VA cleanup
McDonald Veterans Day letter to VA employees
VA Veterans Day 2014 Roadmap
5,000 VA EMPLOYEES FACE DISCIPLINARY PROTOCOLS
VA reported last week that 5,000 VA employees are subject to some form of disciplinary action. Around 2,000 of those are being tracked for potential separation. Approximately 40 of those cases related to care provided to veterans.
To date, VA Secretary McDonald has not used the new firing law passed by Congress to address negligent or criminal employees. Right now, McDonald uses a "buffer" model where target employees are given a 5-day warning prior to termination. This allows certain employees to evade accountability and retire despite questionable activity.
According to a Wall Street Journal article:
"They're providing this guise of fair process by providing senior executives the chance to leave or retire government," said Carol Bonosaro, president of the Senior Executives Association, a group that represents some 400 high-ranking career employees at the VA. "We're deeply concerned he's not following any law."

Mr. McDonald has already pushed for the removal of four senior executives, firing one and allowing two to retire, while a decision on the fourth has been delayed. He has also identified some 40 other employees for proposed termination.

"We don't agree with that, we think they should be fired. Period," said Stewart Hickey, national executive director of AMVETS, a major veterans advocacy group. "For vets to regain trust, some people have to be fired so people see there's a consequence for their action and that's part of rebuilding trust."

A VA spokesman said that no matter what the outcome, once employees are slated for firing their record will always reflect the fact that they were pushed out, even if they resign. No senior employee has mounted a successful campaign to counter a firing.

Major VA-employee unions couldn't be reached for comment.
Read More: https://online.wsj.com/articles/va-says-more-than-5-000-employees-subject-to-disciplinary-proposals-1415412091
(Tip – to read full article, cut and paste the following title in your search bar and press search: VA Says More Than 5,000 Employees Subject to Disciplinary Proposals)
CBS 60 MINUTES HIGHLIGHTS VA CLEANUP
Watch the 60 Minutes piece CBS ran about Secretary McDonald's cleanup of VA. One part that really jumped out at me was a McDonald comment about how press coverage of VA crimes and scandals is somehow impeding on his progress. I think that is total BS since it was exactly that kind of scrutiny from the press that led to this period of hopeful accountability agency wide.
What jumped out at you during the 60 Minutes piece?
Watch It: https://www.cbs.com/shows/60_minutes/video/lJSeZIrOcRTcDWYPTfg6miJKh5u3EsX6/robert-mcdonald-cleaning-up-the-va/
MCDONALD VETERANS DAY LETTER TO VA EMPLOYEES
A reader just sent me a copy of Secretary McDonald's VACO announcement about VA on Veterans Day 2014. I have included it here for you to read.
Do you still trust he will clean up VA? Here is the email letter:
Since my confirmation as Secretary just over 3 months ago, I have learned many things about our Department based on my travel to VA facilities; talks with thousands of Veterans and VA employees; hearings, meetings, and phone calls with over 120 Members of Congress; and numerous conversations with Veterans Service Organizations and other Veterans' stakeholders.

First, fixing access to VA care is critically important.  We have a plan to do that, and we are dedicated to implementing it.  That process will take time, but we will succeed by working together to provide Veterans the care they have earned.  Secondly, I have learned about the exceptional, wide spectrum of care and benefits that you, VA employees, provide to millions of Veterans, their families, and their Survivors.

As an example, no one honors Veterans as does our National Cemetery Administration (NCA).  NCA maintains approximately 3.4 million gravesites.  Last year alone, NCA conducted over 125,000 interments.  For the past decade, the American Customer Satisfaction Index has ranked NCA the top public or private customer-service organization in the Nation—better than every customer-oriented corporation, industry, manufacturer, or organization.  That is the sort of excellence we want to achieve VA-wide.

That is the kind of excellence we began moving toward on our "Road to Veterans Day," an initiative that begins with our mission and our immediate objective:  To better serve and care for those who have borne the battle, for their families, and Survivors by achieving three goals:

Rebuilding trust with Veterans and stakeholders;
Improving service delivery and focusing on Veteran outcomes; and
Setting a course for long-term excellence and reform.

But many parts of our "Road to Veterans Day" will not end on November 11.  The Veterans Health Administration's "Blueprint for Excellence" is a template to re-establish VA's preeminence and leadership in health care.  Developed with the leadership and insights of former Under Secretary for Health, Dr. Jonathan Perlin, and Interim Under Secretary for Health, Dr. Carolyn Clancy, this is one example of our continued quest for excellence.

The Blueprint lays out four broad themes and supporting strategies for transformation to improve the performance of VA health care now—making it not only more Veteran-centric but also Veteran-driven by putting our customers in control of their VA experience.

And, to better meet the expectations of our customers, we are going to reorganize for success—perhaps the largest restructuring in the history of the Department.  We call this reorganization and our customer experience solution MyVA—also part of our overarching "Road to Veterans Day" strategy.  It is called MyVA because that is how Veterans should view us—as an organization that belongs to them and provides quality care in the ways they need and want to be served.  Veterans' and employees' ideas and initiatives will drive reorganization under MyVA.  They will tell us what must change to better serve our customers.

MyVA will continue for the foreseeable future as we find ways to restructure to combine functions, to simplify operations, make process improvements, leverage technology, enhance efficiency, increase productivity, and effectively implement the Veterans Access, Choice, and Accountability Act.  MyVA is a 360-degree effort to provide Veterans with a seamless, integrated, and responsive VA—whether they come to us digitally, by phone, or in person.

It is imperative that we all regain and retain a laser focus on our customer base—everyone from the 90-year old Veteran of Omaha Beach to the 19-year old Veteran who fought in Afghanistan's Korengal "Valley of Death."

Our goal is simple:  Provide quality, timely care and benefits with proactive, real-time, courteous, and coordinated service.  You see, there is no substitute for VA. 

Veterans need their VA for the unique care and benefits you provide for them—services that produce tangible results for Veterans, their families, their Survivors, and our Nation.

I need your help in making sure Veterans and the American public understand the full spectrum of care and benefits you provide, what you do, and how many things we do exceptionally well as a Department.  We must do a better job of conveying this in order to insert a degree of balance and truth to the previously one-sided conversation about VA care and services.

I know NCA is not the exception—there is excellence in every administration of VA!  Whether making unique contributions in medical research, education, and clinical care, posttraumatic stress disorder and traumatic brain injury treatment, spinal cord injuries and disorders, polytrauma care, disability and education benefits, home loans, homeless rescues, or final honors in our national cemeteries—there is no other single institution like VA positioned to deliver a broad spectrum of Veteran-specific care and services to the 1 percent of our population who currently serve in uniform.

We know that VA makes unique contributions that help Veterans live better lives—and produce positive results for all Americans.  We know that VA researchers have earned three Nobel Prizes in Medicine or Physiology and seven prestigious Lasker Awards—recognizing people who make major contributions to medical science.

We know that an estimated 70 percent of all U.S. doctors receive training at VA.  We know that the hardworking employees of the Veterans Benefits Administration reduced the backlog of pending claims by 60 percent in the last 20 months, completed 1.32 million claims for Veterans in fiscal year 2014—150,000 more than last year's record of 1.17 million—and have delivered over $46 billion dollars in educational benefits under the Post-9/11 GI Bill to over 1.3 million Veterans and eligible family members.  Help me spread the word of the good work you do and the accomplishments on behalf of Veterans you make possible.

We need every hand on deck as we move forward to improve our Department.  I seek and value your input.  I appreciate and deeply respect every member of our team who works hard to produce results for those who have served our Nation.

We have the greatest opportunity for improvement in our history.  We will succeed because of you, our dedicated workforce, through your commitment to our mission and to rebuilding trust, to reorganizing and reforming VA to best serve Veterans.  I recently had the opportunity to interview with 60 Minutes.  I told them how your hard work is already making a difference—providing care to more Veterans and reducing wait times in recent months, among many other successes.  Please tune in Sunday, November 9 and watch 60 Minutes.

While we have more work to do, I am confident we will be successful for one reason.  You.  Thank you, and God bless you all.  Happy Veterans Day!

Robert A. McDonald
ROAD TO VETERANS DAY 2014 ACTION PLAN
VA released its action plan on November 6, 2014. It is the action plan McDonald has set out to fix VA. Read the full Veterans Day 2014 Report here. For the sake of this MMQB, I wanted to post the summary here:
U.S. Department of Veterans Affairs – Road to Veterans Day

The Department of Veterans Affairs (VA) has made significant progress in serving Veterans by accelerating their access to health care and taking action to address deficiencies identified across the system. Through the Accelerated Access to Care Initiative, VA medical centers have increased access to care inside and outside the Department. VA facilities added additional clinic hours and work days, deployed mobile medical units, and reached out to accelerate care to over 311,000 Veterans nationwide. As a result, over 1.2 million additional appointments were completed in the past four months than in the same time period in the previous year. At the same time, in communities around the country, VA made nearly 1.1 million authorizations for Veterans to receive care in the private sector and other non-VA health facilities, a 46.6 percent increase over the same period in 2013.

Under the new leadership of Secretary Robert A. McDonald, the Department began developing the Road to Veterans Day – a series of quick actions to make both short- and long-term changes to VA; setting the course for long term success of the Department. The ultimate goal of VA is to improve service delivery to Veterans, rebuilding trust with them and the American people.

"By getting out in the field and talking with Veterans and employees and learning as much about the organization as possible, I would be able to determine the processes that would need to be reorganized or streamlined. In the longer term, this will require restructuring employees' performance metrics and evaluations." – Secretary Bob McDonald

In town hall meetings and stakeholder engagements across the country, VA leaders shared the Road to Veterans Day goals, strategies and tactics with employees and partners, outlining the steps the Department is taking to better serve and care for those who have borne the battle, their families, and survivors.

"Time and time again, I've heard patients call their nurses angels and tell me that their doctors understand the needs and give great care. But I also hear that Veterans are waiting too long to be seen and that is simply not acceptable. And I'm hearing from those who have experienced the worst of the bureaucracy." – Secretary Bob McDonald

The initiative, found on page 12 of this report, targets improvements in three key strategic areas:
Rebuild Trust with Veterans and other

Stakeholders Improve Service Delivery, Focusing on Veteran Outcomes

Set the Course for Longer-term Excellence and Reform
Read It Here: https://www.va.gov/opa/publications/RoadtoVeteransDay_ActionReview.pdf