Secretary McDonald Unveils New Face Of VA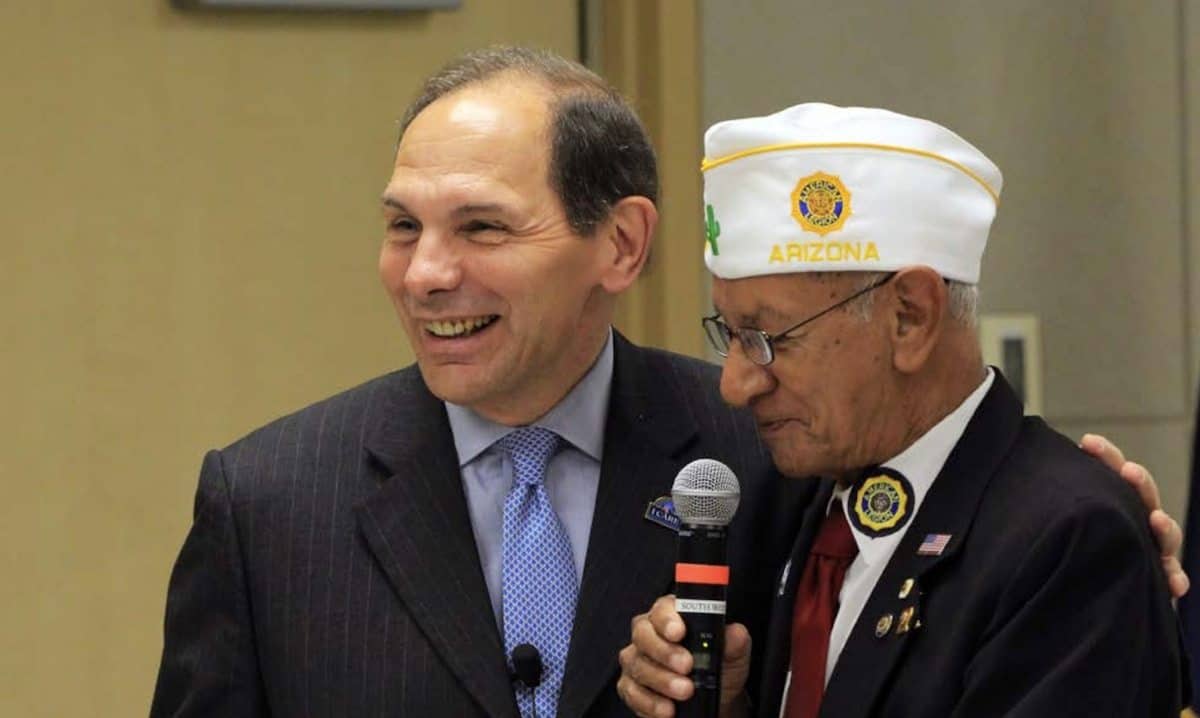 This Veterans Day 2014, the new face of VA was unveiled by Secretary McDonald. He rolled out the new model yesterday to all VA employees via email and plans to conclude a blitzkrieg of media exposure throughout the day. According to the Secretary, this new face of VA will serve the veteran better and ensure more connection with local communities around VA facilities.
Watch the CNN video above where Wolf hammers Secretary McDonald about Sharon Helman. Beyond this, in a nutshell, the new model will help VA be more customer service centric by creating greater opportunities for interaction by creating a separate customer service arm. Here are the top four changes:
1. Real Customer Service For Veterans
Establishing a new VA-wide customer service organization to ensure we provide top-level customer service to Veterans.  A Chief Customer Service Officer, who reports to the Secretary, will lead this effort.  The mission of the new office will be to drive VA culture and practices to understand and respond to the expectations of our Veteran customers.
This certainly is a testament to how long it takes for VA to catch up with modern thinking. Right now, VA apparently has no functional model that focuses on treating veterans like customers. In the private sector, the agency would not make it long in the competitive market. This new approach will truly test out VA's ability to adapt.
Can you believe VA has taken 100 years to finally learn that veterans are the customer?
2. Less Guesswork Between VA Regional Offices
Establishing a single regional framework that will simplify internal coordination, facilitate partnering, and enhance customer service.  This will allow Veterans to more easily navigate VA without having to understand our inner structure.
To give some context, VA moved to a decentralized management model in the 1980's with the goal of allowing greater autonomy. The plan obviously failed because VA could not be trusted to police itself. As a result, veterans died and fraud was widespread. The new approach will allow greater predictability and greater enforcement of standards.
This could also mean the old saying, "When you have been to one VA, you have been to one VA," will hopefully go the way of the dodo bird. VA employees tended to smile like there was some kind of pride in lacking predictability while being part of the same organization. Hopefully, this change will eliminate the issue and create coordination between facilities.
3. Greater Community Involvement Via Advisory Councils
Working with our partners to establish a national network of Community Veteran Advisory Councils to coordinate better service delivery with local, state, and community partners.  Expanded public-private partnerships will help us coordinate Veteran-related issues with local, state, and community partners, as well as VA employees.
This sounds positive so long as the councils are selected from area advocates and business leaders rather than selecting only VA and veteran organization 'yes' men and women.
4. Less Service Duplication
Identifying opportunities for VA to realign its internal business processes into a shared services model in which organizations across VA leverage the same support services to improve efficiency, reduce costs, and increase productivity across VA.  Right now, we are looking at options used in the private sector to enhance our rapid delivery of services and also at our own business processes that are suited for shared services.
On the surface, this fourth tenant makes sense. However, I can imagine the union will push back because any time the term "improve efficiency" pops up, it usually means "eliminate union jobs" when it comes to VA. Nonetheless, I have no doubt VA could use to trim some fat, especially when it comes to redundancies.
I think this new face of VA is a good place to start as long as VA increases accountability when VA employees venture outside the ethical boundaries.