MMQB: Benjamin Krause Called On By VA To Fix Backlog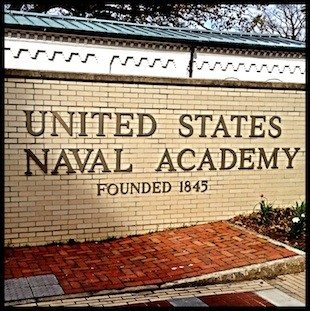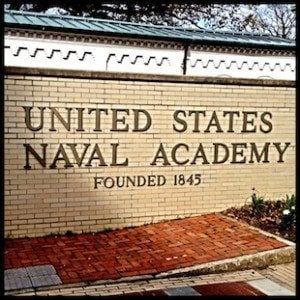 Hi and thanks for checking in this for this week's Monday Morning Quarterback after my trip to Annapolis and the Naval Academy.
This is where I get to let it all hang out and tell it like it is.
This week, I am fortunate enough to be in Washington DC. Rumor has it that the VA desperately needs to fix the backlog. I have volunteered by time and money to fly to DC to help.
This MMQB covers:
VA Stats – what it could mean to fix the backlog, in dollars
VA Email Leaked To Washington Examiner: Benjamin Krause listed as one of a few people outside the VA who can help fix the backlog
Dinner with the Johnsons: I met with the former Secretary of the GSA to talk about the VA backlog crisis
Please comment below this post if you have any questions you would like me to ask Under Secretary Allison Hickey about the VA backlog. I have a meeting with her on Tuesday.
I will also be meeting with former Director of Vocational Rehabilitation Ruth Fanning on Wednesday. Ruth is now heading the VA / DoD TAPS program for military members transitioning to civilian life.
As this endeavor develops – by endeavor I mean this website and other social media actions against the VA on behalf of veterans – it appears clear that we are developing an "intelligence network."
You guys write to me about issues. I aggregate the data and talk with the VA and Congress about ways to fix the problems. That said, I want to thank all of you for reading and writing to me. This helps all of us fix the system so that it actually functions as it should.
VA Statistics – VA Needs Another $13.8 Billion If Backlog Is Fixed Overnight
Every week, I try to find some interesting stat on the VA and some relevant benefits disbursement.
Since I am going to talk with Under Secretary Hickey on Tuesday, I decided to figure out whether or not the VA could "afford" to fix the backlog overnight.
Here is what I mean. What would it mean in dollars if the VA adjudicated all pending claims overnight? Here is the data we need to know:
Number of pending claims: 900,000
Average disability claim payout: $700
Number of months claims are pending: 10
That said, now we can find out how much more money the VA would need in its budget to afford to fix the backlog with just one swipe of a pen – the signing of Secretary Eric Shinseki's name to approve all claims on a temporary basis.
Here is the cost:
Total cost of payout every month: $630,000,000
Total cost of backpay: $6,300,000,000
Total amount of funding for the year: $13.86 billion
So, if the backlog was fixed overnight, it would cost the VA over $13 billion. I would like you to ask yourself if you believe the budget from the White House covers this. If it does not, then you know VA is not planning on a fix coming this year.
VA Under Secretary Calls Out Benjamin Krause As Big Brain Person
The Washington Examiner leaked an email from Under Secretary Allison Hickey to her colleagues. The subject of the email was "Backlog BIG Ideas Meeting."
The meeting is to pull in both VA insiders and VA outsiders to help fix the backlog. Here is what Mark Flatten of the Washington Examiner wrote about the email:
"A "big brain" group of government executives, union representatives and private sector experts is needed to come up with a plan to quickly end the bureaucratic logjam that forces veterans to wait months to have their disability benefits claims processed, a top Department of Veterans Affairs official says in a high-priority email obtained by The Washington Examiner.
Allison Hickey, undersecretary for benefits at the VA, said in the March 30 plea to more than 20 senior executives at VA that she needs ideas fast. Pressure is mounting on the agency to end the delays in processing claims, which take an average of about 10 months and in some areas more than a year.
"I am seeking your assistance to bring together in a very rapid fashion a group of brilliant and experienced thinkers from inside and outside VA to put everything on the table for ideas we can do to eliminate the backlog in short order," Hickey wrote. "I need to do this very quickly so I am reaching out to you because I believe you and Jonah can help me access some of the 'big brain' folks in short order. I would like to do this meeting as soonest (sic) as possible (in the next week or two)."
"Jonah" apparently refers to Jonah Czerwinski, director of the VA Center for Innovation.
The kind of "big idea" people Hickey has in mind include representatives of the American Federation of Government Employees, the union which represents many VA employees, insurance industry leaders, people working at think tanks and "anyone else you can think to add that will bring fresh creativity to this position."
Following the publication of the email, some still criticized Under Secretary Hickey for her email. To these folks, I would like to ask them to eat a big dose stop looking at this as the glass being half empty. This is a good move by Hickey.
The Under Secretary is reaching out to outsiders from what the email reads. This is a great thing and could be just what the doctor ordered. We need to see this process through.
However, Hickey and Secretary Shinseki have been badgered as of late to step down because they were not able to waive a magic wand to fix the VA's malingering problems. My concern with them stepping down is that the federal government does a horrible job of succession planning. It could send the system into a downward spiral.
If these two people step down, the backlog will surely get worse because it will take forever to find agreeable replacements. And, once they are found, it will take them a while to come up to speed.
To Under Secretary Hickey, thank you for the shout out and including me in your list of people who could help. Reaching out to veterans like me is a great step.
Here is the Hickey email in its entirety from the Washington Examiner:
From: Hickey, Allison (EX), VBAVACO
Sent: Saturday, March 30, 2013 8:20 AM
To: Snyder, Robert (SES); Czerwinski, Jonah (SES)
Cc: Giddens, Gregory (SES) VACO; Riojas, Jose (EX); Buchanan, Richard (SES), VBAVACO; Phelan, Leo
(SES), VBAVACO; Mittelstaedt, Lois (SES), VBAVACO; Rubens, Diana (SES), VBAVACO; Kammerer, Jack
(SES); Murphy, Thomas (SES) VBAVACO; Jacobs, Janice (SES), VBAVACO; McLenachen, David (SES),
VBAVACO; McCoy, Beth, (SES) VBASTL; Holly, Christopher, VBAVACO; Tickner, Lucas, VBAVACO;
Daugherty, Michael, VBAVACO; Miesemer, Ronald, VBAVACO; Sowers, Tommy (EX); Mooney, Joan (EX);
Petzel, Robert A., M.D. (EX); Cross, Gerald M. (SES EQV); Muro, Steve L. (EX); Reynolds, Robert (SES),
VBAVACO
Subject: Backlog BIG Ideas Meeting
Importance: High
Bob, Jonah,
I am seeking your assistance to bring together in very rapid fashion a group of brilliant and experienced thinkers from inside and outside VA to put everything on the table for ideas we can do to eliminate the backlog in short order.
I need to do this very quickly so I am reaching out to you because I believe you and Jonah can help me access some of the "big brain" folks in short order.
I would like to do this meeting as soonest as possible (in the next week or two). Rich Buchanan and his staff will be my point lead in VBA for organization and logistics.
I offer as suggestion only but defer to your thoughts for "big idea" kinds of people:
persons from all Administrations and OPIA, OCLA, OPP, OGC
Staff from 4 comers with Joan's permission
AFGE reps
Craig Newmark plus others he would recommend
Industry leaders in Insurance, Workers Compensation, Supply Chain Management
Think Tank
Anyone else you can think to add that will bring fresh creativity to this problem
Some Veterans who are openly critical of our process and willing to offer ideas to fix it (Benjamin Krause types)
VSOs including IA VA, Paul Sullivan and Aaron Glantz
I will give you my resources and complete attention to this request.
Thank you,
Allison
As you can read, she is obviously trying to pull this together for a win. I think the leak was intended to embarrass the VA given the spin Flatten put on the article. It seems to imply that Hickey's "call out" from the email is too little too later.
From my perspective, I think this is a case of "better late than never."
Dinner With The Johnsons – Annapolis, MD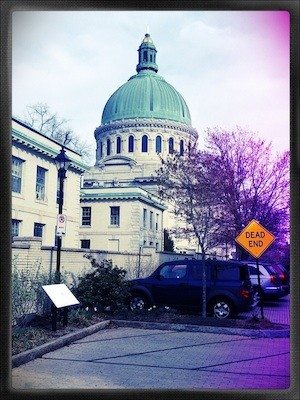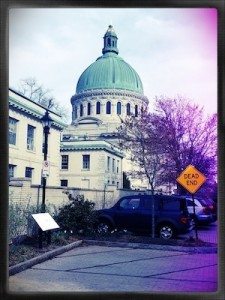 I had the great pleasure last night to catch dinner with Steve and Martha Johnson just steps away from the Naval Academy.
For those of you who do not remember, Martha Johnson resigned after it surfaced that GSA employees scheduled an $800, 000 conference, which was dwarfed when compared to the VA's $100 million conference-gate that surfaced a year later.
Like Martha, her husband Steve is a great thinker. When combined, the couple had some helpful input on how to fix the VA backlog and what the problems probably are. I will write more about their input in a couple weeks.
Here is the Cliff's Notes version:
Steve believes we need to rethink our approach to problems and the government in light of our current collapsing economy and environmental ecosystem. He posted a website called Integrity at Scale.
He believes we should apply a business approach to our country in the similar way that companies do evaluations of themselves and the competition.
This way, we could assess investments into assets in a way that the government currently does not. Our ability, as a collective country, to then assess how the health of our nation is would be exponentially more powerful.
This approach could also be applied to the VA. During this sequestration, it is imperative that we spend the money we do have in a wise and effective manner.
With all the problems of the VA, how can Secretary Shinseki and Under Secretary Hickey assess their programs to know where spending will give them the most bang for their buck?
Without adequate analysis and valuations, there is really no way to know what works best to diminish the backlog or to create software systems.
Instead, without proper analysis, these leaders are forced to throw mud at a wall hoping it sticks.
Meanwhile, Martha had a lot of great insight from her own experience as the Secretary of the GSA (the GSA manages all the government's properties including the White House). She was also the Chief of Staff of the GSA prior to taking it over, meaning that she knows how things really work within the government.
Beyond VA issues, we talked for a bit about her recent book. She just published a new book called, "In Our Midst." I haven't read it yet since I just got an autographed copy last night, but I thought I'd mention it here for any of my readers who are interested in the Gay & Lesbian movement within the military.
Here is what the book is about:
"Stanton, Indiana, in 1990, is a town in which people love their kids, joke with their mayor, attend church, and support the Wood Carving Festival. But, one boy is growing up with a secret that he unknowingly shares with another son of the community, a soldier in the Korean War who died the day he came home. "In Our Midst" is general interest fiction that exposes the raw vein of homophobia in our society.
The book involves an ensemble cast of sympathetic characters who are recognizable to all of us. The nuanced writing, staccato events, and multi-layer plot keep the reader fending off interruptions and turning the pages.
The LGBT community, the faith community, parents, mentors, teachers, and teens will find "In Our Midst" of particular value but it is the general public that will find satisfaction in a good yarn that suddenly means so much more."
Anyway, the dinner with the Johnsons was fantastic and the conversation was lively. Take a look at his website to see what you think might help make the United States of America great again through this period of renewal.
Agent Orange Research
On that note, I am heading off to research Agent Orange from the Alvin L. Young Collection today. Young was the lead researcher for the government and the chemical industry.
Some of the documents are online, however most are not. For that reason, I scheduled a special visit to review the collection.
I'll keep you posted on what I learn.