MMQB – Veterans Outraged, Call 2nd Amendment Story A 'Red Flag'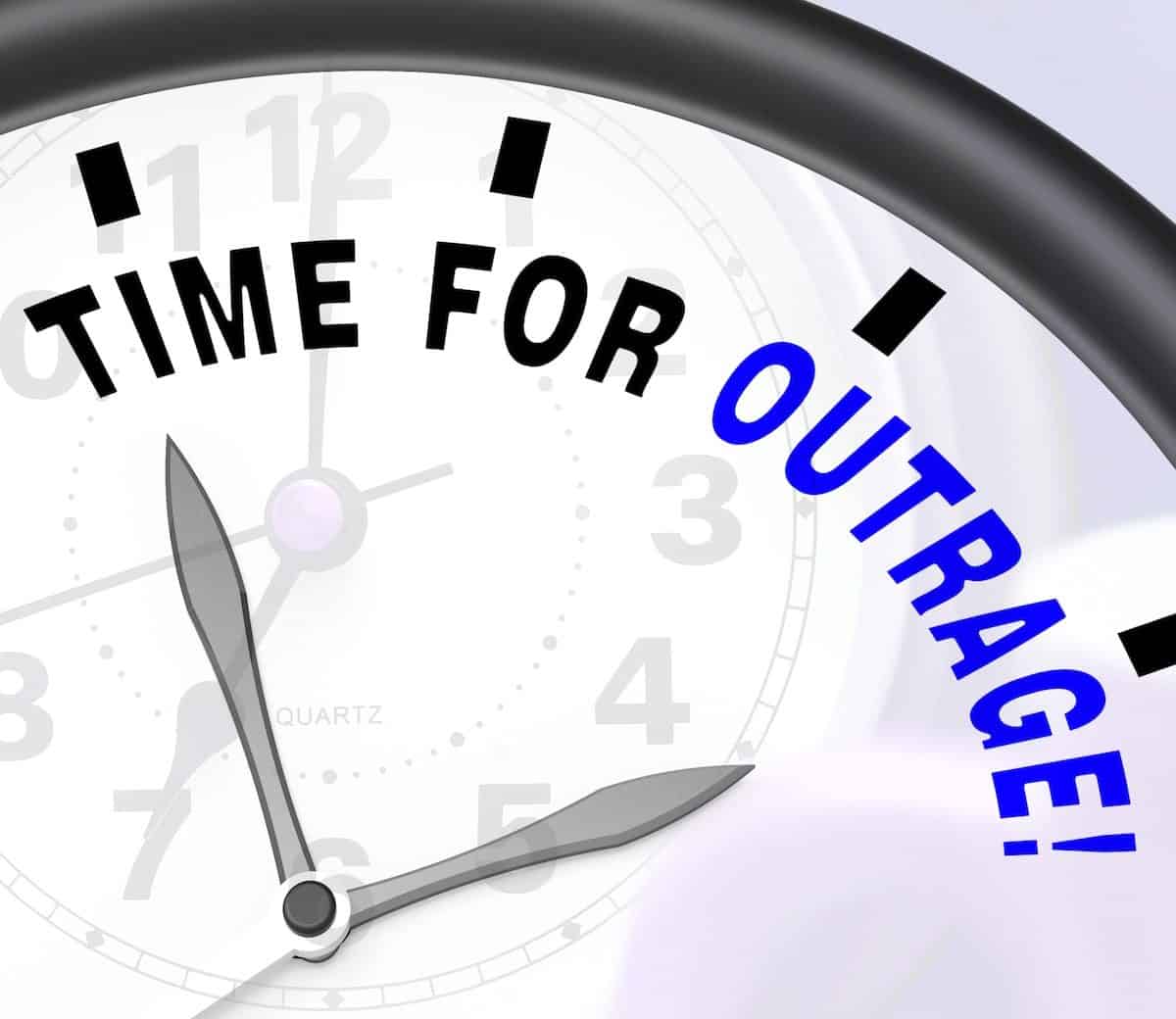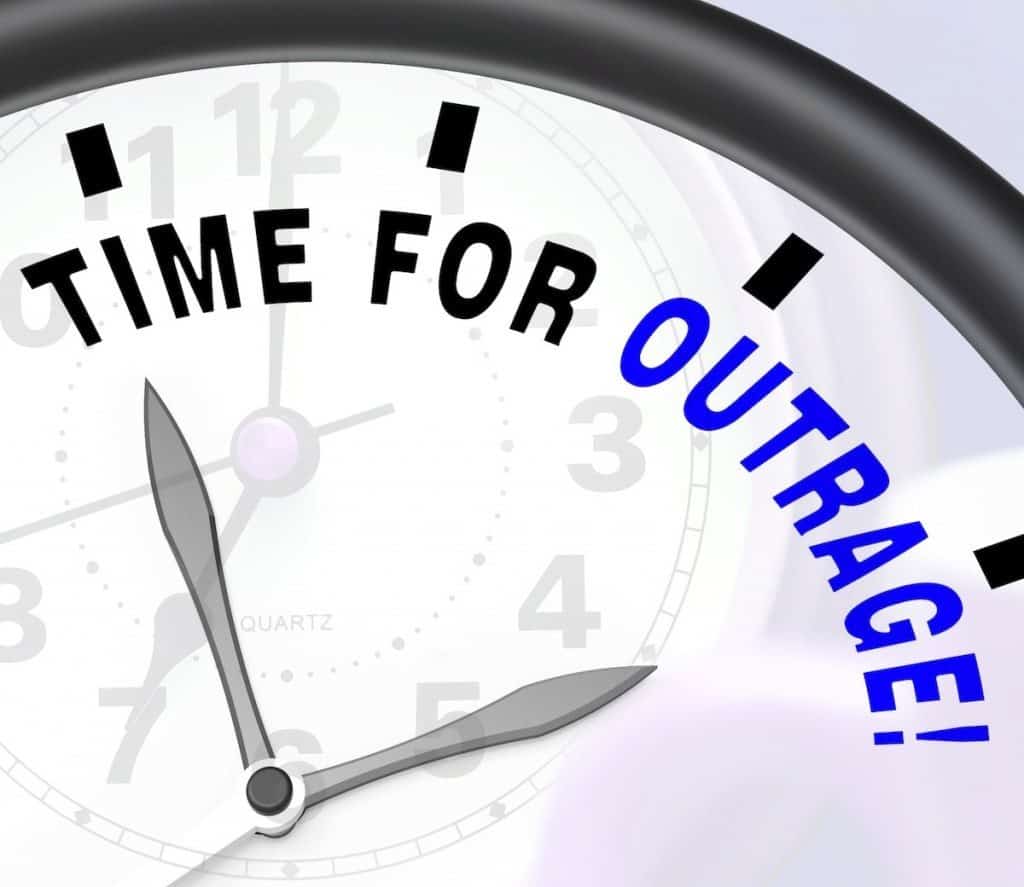 Last week, news surfaced that a Minnesota judge stood up for the 2nd Amendment rights of a veteran illegally targeted by a sheriff for seizure of his legal weapons. The story last week sparked outcry from veterans on social media across the country.
In other news, veterans have faced aggressive anti-veteran policies and behaviors at the hands of health centers and benefits centers across many Pennsylvania VA facilities. Veterans forced to get health care from the Pittsburgh VA were forced to endure cover-ups and death due to a Legionnaires' outbreak that killed numerous veterans. Veterans using the Philadelphia VA for benefits adjudication and its subsidiary at Wilmington are facilities with a difference nemesis – fraudulent destruction of disability claims files.
Meanwhile, House Committee staffers cause Philadelphia VA spying on them during an oversight investigation. It seems like VA facilities in Pennsylvania are wrought with fraud and corruption, so much so that veterans are at risk. That's my conclusion this week.
Do you think it's time we get the straight story on what the hell is going on in Pennsylvania? The state seems to have more scandals that even Florida, the most heavily populated veteran state every winter.
We will cover this and more in this week's edition of Monday Morning Quarterback for Veterans. I am your host, Benjamin Krause. Some years ago, I created this community out of sheer need for veterans to get the truth out of VA as it affects their benefits.
For newcomers, MMQB is a place where I recap what happened last week; bring up some points veterans made in their comments here and across the web; and lend some foresight into what is coming up on the horizon.
Here is what we cover today:
New Stuff

VA finally fires director after lethal Legionnaires' outbreak and cover-up
Philadelphia VA under fire

Hot topics from last week
Upcoming and recent hearings

Rhetoric v Reality: Congressional hearing on Philadelphia VA Regional Office

A great nonveteran topic

The Thug Kitchen Cookbook – (funniest ad I've seen in a long time)
NEW NEWS
PITTSBURGH VA SET TO FIRE VA HEALTH CARE DIRECTOR
The Legionnaires' outbreak and resultant VA cover up occurred nearly two years ago, and finally VA has announced its intention to fire the director of the facility.
If this serves as any example of expediency for firing negligent employees, it would seem veterans should expect as much related to the Phoenix VA evildoers. But should it really take this long for justice? Certainly in the private sector firings are more immediate after people die.
Director Terry Gerigk Wolf is soon to be fired after a lengthy investigation confirmed "allegations of conduct unbecoming of a Senior Executive." A press release on the subject stated, "The proposed removal of the director underscores VA's commitment to hold leaders accountable and get Veterans the care they need."
Director Wolf has been on paid leave only since June once the investigation rendered enough proof to justify such a firing.
My only question after the cover up and numerous resultant deaths were confirmed is why did it take so long to fire this liar responsible for oversight and false statements to the press after such a scandal?
Read More: https://www.post-gazette.com/local/region/2014/10/04/VA-moves-to-fire-Pittsburgh-VA-director-over-Legionnaires-outbreak/stories/201410030200
PHILADELPHIA VA REGIONAL OFFICE LOADED WITH SCANDAL
Two months ago, Kristin Ruell at the Philadelphia VA said the facility was responsible for record falsification and fraud against veterans. Friday, she reportedly told Congress nothing has changed since her testimony at that time:
"[I] regret to tell you that things have not changed, and that accountability is greatly lacking for the management officials involved… The practices of data manipulation have continued at the Philadelphia RO."
Ruell testified that numerous piles of claims were in boxes at the Philadelphia VA apparently sent from its Wilmington location. This boxing problem comes despite supposed claims that VA's electronic VBMS systems is alive and well. She went on to state:
"I see problems across the board… These issues happen because employees are rushed, and they're forced to meet a production standard at the end of the day. So sometimes, it's not about going the extra mile for the veteran, because they won't have a job if they fail their standards."
Ruell also commented about creative harassment of VA employees who try to do the right thing:
"They're very creative in the things that they do to employees," she said after the hearing. "They make it look like it's a legitimate, legal thing, but … I never feel like I'm wanted in that building. I've never felt appreciated for anything I've brought forward. I basically show up because people rely on me to do the right thing and help report things. That's why I come back," she said. "I would never choose this job again, if it wasn't for helping veterans."
With all this oversight and even a hearing between the initial exposure of the problems in Philadelphia and now, is it any wonder no one can crack the problems in VA?
No matter what comes up, VA executives seem to always out spin any form of oversight. So what's next? Should we boycott VA facilities and let VA employees just sit around? But what else would be new? VA has done a great job doing that regardless of who shows up.
Read More: https://www.delawareonline.com/story/news/nation/military/2014/10/03/concerns-persist-phila-va-benefits-office/16680001/
VETERAN INPUT FROM LAST WEEK
Here are a couple topics from last week that really fired up some readers. I thought I'd pull some comments from the website and elsewhere that you might find interesting.
SECOND AMENDMENT RIGHTS
Last week we brought to you a story of a judge in Minnesota who stood up for a veteran's right to carry his weapons despite whiny complaints from Capitol Hill staffers who were unable to handle real life complaints from a wounded veteran.
Here is an article excerpt followed by comments from LinkedIn:
In an order released Friday, Hennepin County Judge Susan Robiner said Stanek should not have sought to revoke Eid's gun permit. While refusing to fault law enforcement, she nonetheless said Stanek failed to meet the high standard for revocation under state law, which is "a substantial likelihood that the applicant is a danger to self or the public."

"This record identifies absolutely no one who has been directly threatened by Eid and no evidence that he has had any current suicidal ideation, much less threats of suicide," Robiner ruled. (emphasis added)
Here are comments from veterans in LinkedIn group US Veterans – this could give some of you additional points to think about:
Todd Breitmann, Lt Col. USAF (Ret.) – Farmer at Copper Creek Farm
Eid complained that he was considering suicide….. Is this not suicidal ideation? Even still, get the guy some help!!! Was help even offered?
Mike Willbur, M.S., CFI, DVC – Counselor at Healthy Decisions
Thank you for posting that Benjamin. It appears that his right to carry was unilaterally revoked which is a big red flag anyway…
Sharon Allison – Security Professional
So has he yet recovered his weapon? I say, yes – Klobuchar needs to hit the road. Also take the Sheriff with her and whoever won't release they guy's weapon. Just based on what I'm reading here.
Mike – what is your big red flag indicating…?
Mike Willbur, M.S., CFI, DVC – Counselor at Healthy Decisions
Sharon. The red flag to me is, "Abuse of power"
Gary Cain – Flight Officer at United Airlines in Houston, TX
And the Sheriff's department still refuses to return his gun. Sounds like the Sheriff is in contempt. Typical, very typical, of over reaction by public authorities who operate without any accountability.
Like Todd said, get this vet some help. Then return his gun, fine the sheriff for contempt, and give a Senate reprimand to Senator Klobuchar. Then move on.
Steven Harder – Head Activity Director of Grandkid's daily activities at Self Employed
Sad!!! Not just what happened to Eid, but also, some of the comments above.
So, Eid has PTSD . . . that does NOT make him a danger to himself or others. Some need to educate themselves on what PTSD actually is and realize that very few with PTSD are a danger to themselves or others. Personally, I have PTSD and I'm being treated for anti-social behavior . . . translation, I don't like to go out into public and prefer to stay out of the public limelight. Does that make me a threat to myself or others? NO!
Eid said he was considering suicide . . . considering does NOT denote how serious he might be, only that he is crying out for help and no one is listening. People that are serious about suicide and especially Veterans, do NOT publicize their intent . . . they just do it. Should also point out that there are 22 Veteran suicides PER DAY, and in 99% of the cases, they just go and off themselves . . . without hurting others.
Klobuchar is an idiot to begin with. Her staff is no better and they all need to be educated about Vet's with PTSD. BTW, it's not a party thing, as both (D) Senators in OR don't seem to give a damn about helping Vet's in their fights with the VA.
Yes, I grew up in northern MN, and everyone in MN knows that the sheriff's in the Twin City metro area's are ALL anti-gun, anti-permit supporters. Don't forget, they refused Gov. Ventura a permit to carry as well. (Thinking back on him . . . not so sure he's mentally all there anyway.)
With all due respect, LTC Breitmann, you can't fly by the seat of your pants, when it comes to ideation. There is a specific legal definition that needs to be met, and the judge did not find that Eid's comments met that definition. Being a Grunt gives you a different perception on PTSD and what our troops are going through. It also gives you a different perception on how Grunts think, react, and do things.
How many of you are aware of the Warfighters Rights Movement? How about Boone Cutler? SoldierHard and RedCon1 Music Group? What are these names all about and what do they have to do with PTSD?
Mike Wilbur is 100% correct, it IS an abuse of power, no different then the Portland VA sending out letters threatening to confiscate weapons from Vet's for paying their bills late. "Red Flags" has 2 different meanings, btw. How many of you are aware of the meaning of "Red Flags", when it comes to PTSD? How many are aware that there is a song by that name, specifically in regards to PTSD?
David C. Brovald Veterans Memorial – Non-Profit
Right on…the problem is lack of education!! There are thousands of soldiers suffering from PTSD as well as other medical issues…the public has no problem scrutinizing a veteran but my question to the public is until you walk in their shoes, how dare you put yourself in the position to remove their rights…rights YOU have only because they have fought for them. My thoughts are if your not part of the solution, your part of the problem!!!
Nancy Re – Customer & Vendor Relations / Administration / Training
Don't jump on the PTSD band wagon "Eid has never been diagnosed with post-traumatic stress disorder (PTSD) and has no criminal history" read the article fully. The VA can flag someone as unable to manage their affairs and without due process assign a fiduciary Trustee and then the veteran is included in the Federal list to prohibit firearms. That is the letter referred to by Steven Harder. Both this incident and the assignment of a fiduciary trustee without due process are "Red Flags" of an over reach of government.
William Sims – Army Combat Veteran & TBI Survivor (Former Military Intelligence Officer / Antiterrorism Officer / Special Agent)
How many law enforcement officers actually have PTSD while still serving as law enforcement officers? Does that make them dangerous enough to remove their weapons and end their careers? Do we just replace every law enforcement officer that encounters a horrific event or is involved in a tragedy? We might begin to run out of law enforcement officers then!
This is why law enforcement for the most part does a better job at ensuring that law enforcement officers who witness a horrific event or are engaged in a tragic event are placed on administrative leave for about 72 hours in which they must speak with the department shrink (psychologist) before being allowed to return to duty. Most return to duty rather quickly, and some even still continue counseling sessions with the shrink for a variety of issues either related or unrelated with no penalty to their careers. Veterans and current military personnel are not afforded the same luxurious system in the military. For the most part and for a long time, the military viewed a troop as being weak minded for seeking such care, and in most cases it was a career ending move by the troop because it ultimately affected your security clearance and trust within the command. A lot of changes have occurred in the past few years as a result of these recent wars in order to remove to stigmatization associated with PTSD (PTS) and counseling by the military with current troops and Veterans. Still – a lot of work needs to be done.
Here we had nothing more than a Sheriff making up his own law and decided to violates this Veterans Second Amendment Rights. The Sheriff received a phone call from an officer with the USCP and since it came from a fellow law enforcement officer, he decided to take unilateral action, rather than sit down and interview the Veteran to get a better sense about what was really going on. Hopefully the decision by the judge sent a loud and clear message to the Sheriff that he was elected to enforce the law of the land… not the laws he makes up from day to day… clearly he forgot what his duties were as Sheriff. He also forgot that he is accountable to only the people of his county in his state, and he shouldn't allow Washington politics to dictate the rule of law in his county!
I salute the judge here in this case… glad to see that some courtrooms still uphold the law of the land and don't assume that just because someone wears a badge, then their word and decision is the final ruling in any case.
Good luck and God's Speed to this Marine Veteran!
Mike Willbur, M.S., CFI, DVC – Counselor at Healthy Decisions
"The VA can flag someone as unable to manage their affairs and without due process assign a fiduciary Trustee and then the veteran is included in the Federal list to prohibit firearms."
News flash! It is a process to classify someone as incompetent
William Sims – Army Combat Veteran & TBI Survivor (Former Military Intelligence Officer / Antiterrorism Officer / Special Agent)
Even so, there would have to be a legal review by a court system to uphold the VA's recommendation, and the Veteran has an opportunity to file an injunction during this time and an appeal later – if necessary. Things like this are always tricky… act first and ask questions later, or give the benefit of the doubt or totally violate someone's civil rights?
I believe that the VA sometimes feels like it can sidestep the law and the legal system, but in doing so, I anticipate that one day their actions will lead to a case going before the U.S. Supreme Court which will then remind them that they are a federal agency that must abide by and work within the framework of the law like any other federal agency – and that they are not the final authority or only authority when dealing with Veterans, and they are certainly not charged with the responsibility or authority of being able to remove a Veterans protected rights unilaterally on a permanent basis. Not saying it hasn't happened, just saying that the VA hasn't had it's hand slapped hard enough yet – so they will continue to do what they think they can get by with until challenged or investigated by the Department of Justice.
Mike Willbur, M.S., CFI, DVC – Counselor at Healthy Decisions
William, I expect you know this – what one company commander does, may not be the same as what another chooses to do. In an organization (military) with a million plus strength, it is difficult to say the least, to standardize activities where it requires a little more than abstract thinking.
The VA has what? A little over 200,000 employees? How top heavy are they anyway?
William Sims – Army Combat Veteran & TBI Survivor (Former Military Intelligence Officer / Antiterrorism Officer / Special Agent)
Mike,I know and I absolutely agree with you. Just a matter of time. Let's hope the new director is able to get this agency under control and on the right path – soon. Thank you for giving me the opportunity to read and respond to your post. I just think we are in a sad state of affairs at the present moment.
Best of luck!
Steven Harder – Head Activity Director of Grandkid's daily activities at Self Employed
News flash Mike . . . it has been abused in the recent past and the VA and LEO has tried to hide the abuse.
Mike Willbur, M.S., CFI, DVC – Counselor at Healthy Decisions
I looked for the evidence before making my last comment because I know it's a possibility but couldn't find it – do you have evidence you can share?
Steven Harder – Head Activity Director of Grandkid's daily activities at Self Employed
Mike, as you requested.
https://www.guns.com/2013/05/27/combat-veteran-sues-after-gun-confiscation-with-some-help-from-florida-carry-inc/
Still looking for another one, that scared the hell out of me.
Steven Harder – Head Activity Director of Grandkid's daily activities at Self Employed
Some more for you to check out.
https://www.thetruthaboutguns.com/2013/11/robert-farago/a-veterans-tale-sliding-down-the-slippery-slope-of-mental-health-checks-for-gun-owners/
https://queenbeeworld.wordpress.com/2014/03/04/decorated-marine-veteran-brandon-raub-was-arrested-by-chesterfield-va-police-secret-service-and-the-fbi-for-posting-the-truth-facebook-post-by-brandon-raub-on-his-facebook-page/
Still haven't found the one I'm looking for . . .
Mike Willbur, M.S., CFI, DVC – Counselor at Healthy Decisions
Steven, in all these cases, there is so much ambiguity, one can only suppose what's really going on. For conversation sake though, I opined on each of what I read.
1. "To get the last shot on her way out, my ex called the cops and falsely claimed that I threatened to kill her and myself." I'd be willing to bet there were assault charges/DV
2. "The lawsuit claims that the Plaintiff, who is referred to as "A.B." in an effort to preserve the man's privacy as well as, in his attorney's words, to maintain "the protection of confidential mental health information and allegations by the Defendant", reached out to a Veteran's Assistance hotline in December 2012 for help with depression. Looking for someone to talk to, the VA hotline operator instead called the local police, who contacted the honorably discharged veteran and eventually committed him for an involuntary psychological evaluation." There must have been a court order to do so and would challenge the story as it stands without substantiation.
3. That third article which shows the VA letter is part of the due process when proposing to put the Veterans finances in the hands of a fiduciary. The Veteran in all cases can make an appearance and I can say from experience that the burden of proof in those cases rest with the VA. In other words, if I make an appearance in this process and I am coherent and can talk about my finances, they will not assign a fiduciary. What happens in many of these cases is the service officer who is filling a claim on the Veterans behalf will make the request based on an interview during the claims process. Or sometimes a social worker at the VA will make a note in the file but in all cases, a request for a fiduciary must be presented and that is to protect the rights of a Vet. Have you ever seen a Veteran who couldn't handle their own finances? I have and when they use 100% of their disability check on booze or other drugs and have nothing left for the bills, it is time for someone to step in. In those cases, the Veteran can actually lose benefits due to abuse.
4. "Decorated Marine Veteran Brandon Raub Was Arrested By Chesterfield, Va Police, Secret Service And The Fbi For Posting "The Truth: Facebook Post By Brandon Raub" On His Facebook Page…"
In this article, it's difficult to come to a conclusion because I don't know if he was on active duty or not when he made those statements.
5. "There was no crime. The Veterans Administration has deemed Mr. Kirby "incompetent" because his wife takes care of their finances. He has a good credit rating, he pays his taxes, he has never been arrested in his life, yet the federal government says will have to surrender his firearms and give up his Second Amendment right due to the VA's designation of "incompetent". His alleged incompetence is based on his own admission that he does not take care of his own finances."
In this case (I have yet to see one of those letters proposing to take weapons rights away), it is based on incompetence and not PTSD – big difference.
Mike Willbur, M.S., CFI, DVC – Counselor at Healthy Decisions
I should add, I always consider the source of information before subscribing to the printed word. The media, especially those looking to sell a story is worthy of checking out before believing because a single word in a paragraph can change the context
Steven Harder – Head Activity Director of Grandkid's daily activities at Self Employed
I agree with you about checking the story out and what the source is, but the MSM and most things you find on the internet will never meet all of our standards for proof.
Mike Willbur, M.S., CFI, DVC – Counselor at Healthy Decisions
I guess one could consider me a stickler for the facts but that's only because in order to help a Vet, we need accurate information. Sometimes it seems like, "Us against them." but that's why we have these groups and discussions which I think proves valuable for everyone who reads these discussions.
CONGRESSIONAL VETERANS HEARINGS
Right now, I cannot locate footage of this hearing. However, in the mean time we can look at the two panels that participated.
Ms. Kristen Ruell, J.D., Authorization Quality Services Representative, Pension Management Center, Philadelphia Regional Office, Veterans Benefits Administration, U.S. Department of Veterans Affairs
Ms. Linda Halliday, Assistant Inspector General for Audits and Evaluations, Office of Inspector General, U.S. Department of Veterans Affairs
Accompanied by: Ms. Nora Stokes, Director, OIG Bay Pines Benefits Inspection Division, Office of Audits and Evaluations, Office of Inspector General
Accompanied by: Mr. Al Tate, Audit Manager, Atlanta Audit Division, Office of Audits and Evaluations, Office of Inspector General
Accompanied by: Mr. Jeffrey Myers, Benefits Inspector, San Diego Benefits Inspection Division, Office of Audits and Evaluations Office of Inspector General
Ms. Diana Rubens, Director Philadelphia Regional Office, Veterans Benefits Administration, U.S. Department of Veterans Affairs
Mr. Walter Tafe, Director, Department of Military and Veterans Affairs, Burlington County, New Jersey
Mr. John Dorrity, MSW, CVA, Bureau of Veterans Services, Ocean County, New Jersey
NONVETERAN FUNNY TOPIC
THUG KITCHEN COOKBOOK
As a former serivcemember, I can appreciate any guide that helps me simplify my life. This ad for the Thug Kitchen Cookbook cracked me up to no end… And I think I'll buy one. I thought some of you would find this interesting thanks to Redhead Writing: