PTSD Nightmares May Be Addressed With New Apple Watch App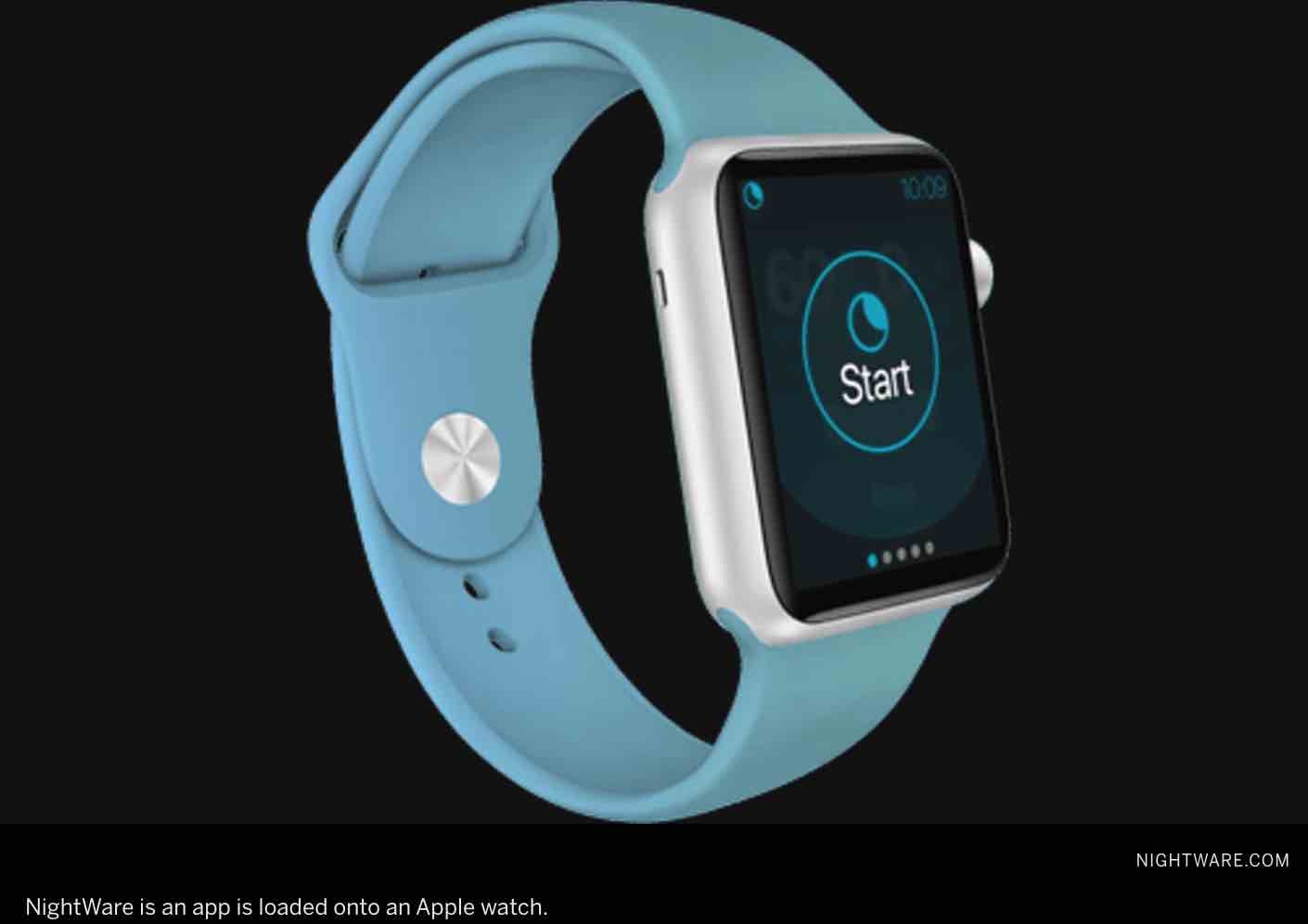 The Department of Veterans Affairs is testing a new Apple watch app designed to ease combat-related nightmares for posttraumatic stress disorder (PTSD) sufferers.
Minneapolis VA Medical Center is spearheading testing for the app, which was developed by an area college student. The app, NightWare, was designed by a 21-year-old college student named Tyler Skluzacek.
The student learned about PTSD from his father's struggles following a deployment in 2006.
"He just hit absolute rock bottom," Skluzacek told the Star Tribune in 2015. "He was just depressed and angry and every emotion you can think of that has nothing to do with happy."
RELATED: VA Gets App To Load Veterans Medical Records
The app loads onto the Apple watch and tracks the pulse rates and biometric readings of wearers when sleeping. During a nightmare, the app detects unique biometric signals and then buzzes lightly. The buzz does not fully wake the sleeper but it rouses them enough to disrupt the nightmare.
Grady Hannah, chief executive of NightWare, the company developing the app, made the decision to develop the app as a medical device. The FDA decided the app would require research and testing prior to approval, but if successful, the app may be eligible for insurance coverage.
"There have been lots of companies that have tried to create consumer treatments that never made it, because marketing direct to consumers takes a lot of money," Hannah said. "And you can't make any medical claims" without research and federal approval to back them up.
That is where Minneapolis VA is standing in the gap.
By facilitating the testing process, the medical facility will help NightWare conduct the required testing necessary for approval.
Combat veteran Justin Miller tried the app. Miller reported a significant reduction in the impact of his nightmares, fatigue, and use of antidepressants.
"Once I started sleeping, it's amazing how much the rest of my life changed," he said. "I have more patience with people. I am able to keep my cool, most of the time.
"I didn't know [sleep] was possible for me anymore. It hadn't happened in 12 to 13 years."
I know a lot of readers here may be eligible for using an app like this to deal with nightmares.
What is your experience so far using technology to improve your overall health care? What about mental health issues like PTSD?