MMQB: Vietnam Vet Hammers Others For Seeking PTSD Benefits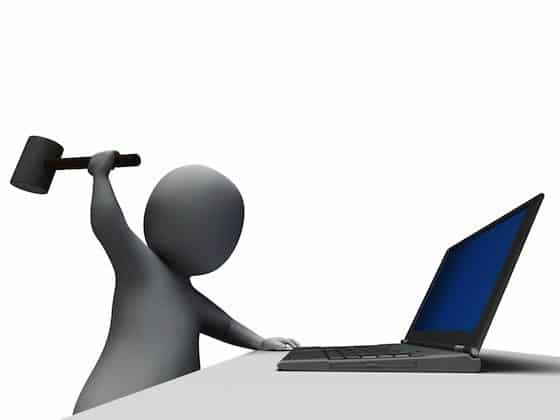 Commentators are coming out in full force against veterans seeking PTSD benefits by employing anecdotes and bad science to undermine many disabled veterans.
Denver Post just published an article from a veteran citing anecdotes of Vietnam veterans improperly seeking PTSD benefits as proof that veterans can and do defraud VA's trained experts. Last week, Boston Globe published another hit piece by well-known anti-PTSD commentator Sally Satel – a former VA psychiatrist. Sally Satel believes many PTSD claims from Vietnam veterans are false and that DoD and VA treatment programs can solve PTSD if treated right away – thus few veterans should get PTSD benefits.
Meanwhile, numerous other sources cite reports that indicate DoD and VA PTSD treatment programs have no proof they are working. With no evidence of success for VA programs, it seems self-serving for those like Sally Satel to hammer veterans for seeking the benefits they are owed while the agency bumbles around in the dark seeking answers to questions plaguing soldiers for thousands of years.
At this point, I have to ask, does VA have a covert pipeline of commentators to sway public opinion with false data to distract from the real issues of failed treatment of PTSD?
Hi and welcome to another edition of Monday Morning Quarterback for Veterans. I am your host, Benjamin Krause, creator of DisabledVeterans.org. This is where I catch you up on issues from last week and keep you posted on issues we are working on through the week.
The point of this MMQB will be to highlight how the nation is waking up to the plight of veterans. We at DisabledVeterans.org are doing our part, and this article will give insight into that fight.
Here is what we are covering today:
Veteran wins benefits after 56-year fight
NBC – DoD, VA can't prove PTSD care is working
Institute of Medicine says VA not measuring PTSD program
Fellow veterans used in campaign against PTSD benefits
Boston Globe anti-veteran benefits article
VA loses 56-year fight to keep veteran from his benefits
Korean War veteran Willie McCall won his 56-year battle against VA for disability benefits. VA has been fighting McCall since 1956. Recently, the agency was forced to pay over $100,000 after unsuccessfully blocking McCall's disability claims. McCall had numerous claims related to his service in Korea. He suffers from injuries caused by frostbite, jungle rot and circulatory problems.
VA will defray some of the cost by paying in yesterday's dollars rather than paying at rates paid today under its equivalent of the McKinsey & Co. model called "Delay, Deny, Defend." This model is very similar to the fictitious company Great Benefit in the John Grisham novel and movie Rainmaker. In reality, Allstate used a similar model to block policyholders from timely insurance claims and made millions in profits doing so.
In the 1990's, McKinsey was retained by Allstate to improve profitability of the insurance company. It came up with a strategy that wrongfully withheld claims from policyholders. The money that should have been paid out was housed in various investment portfolios earning interest for the company while its frontline staff denied many meritorious claims. Many policyholders would give up or accept discounted amounts instead of full amounts for an insurance claim. If the matter went to court, Allstate would fight only when it was cheaper to fight the claim than to pay out the money. In 2007, when it was caught, Allstate had to pay a substantial amount of money for its bad faith payment policy.
Sadly, VA hired McKinsey to repeat similar implementation strategies for its own insurance adjudication process called Disability Compensation in 2010. The compensation program is little more than an elaborate Workers' Compensation program. Like Allstate, VA uses various investment models to improve its position regarding insurance funds. Yet, when VA pays out after wrongfully withholding benefits, it pays out at yesterday's dollars rather than today's dollars and it does not pay interest even when it had a legally unjustifiable position.
This means VA is actually saving money because of interest and inflation. For example, at an inflation rate of 3% plus an interest rate in the capital markets of 5%, VA could theoretically earn 8% interest by wrongly denying your claim for a few years. In a hypothetical, let's say a veteran gets back pay for 10 years. If she were paid at today's dollars, the claim would pay $100,000 back pay. Since VA pays in yesterday's dollars, the amount paid out is actually discounted every year for 10 years, which results in the veteran receiving $92,000. Multiply this savings across the board and it is easy to conclude VA screws veterans out of millions in back pay every year.
Under the principle that the Sovereign does not pay interest, VA has created a perverse incentive to wrongfully deny veteran benefits. In McCall's case, VA likely screwed him out of a substantial amount of money. For an 85-year-old veteran, such treatment and policy action is shameful.
Read More: https://www.washingtontimes.com/news/2014/jun/19/veteran-gets-benefits-after-56-year-battle-with-va/
NBC – DoD, VA can't prove PTSD care is working
PTSD is the third most common disability rating behind hearing loss and tinnitus. In 2012, 13.5% of US soldiers have a diagnosis for PTSD. From 2002 to 2014, military doctors diagnosed over 118,000 troops with PTSD. In 2012, DoD spent $294 million treating PTSD. VA spent an incredible $3 billion supposedly studying the condition through programs and services "to prevent, screen, diagnose, and treat current and ex-service members who have PTSD, or who are at risk for it."
Based on this combined set of facts, it should be safe to assume VA and DoD take great steps to ensure their programs are working. Yet, neither agency has any evidence that their programs and services are working.
"We are hoping this serves as a clarion call and blueprint to guide where we should be," said Dr. Sandro Galea, chair of the IOM committee that carried out a Congressionally mandated assessment of PTSD programs at the two departments.
"We found it surprising that no PTSD outcome measures are used consistently to know if these treatments are working or not," added Galea, professor and chair of the department of epidemiology at Columbia University in New York City. "They could be highly effective, but we won't know unless outcomes are tracked and evaluated."
Read More: https://www.nbcnews.com/health/health-news/dod-va-cant-prove-their-ptsd-care-working-study-claims-n136371
Institute of Medicine says VA not measuring PTSD program
In a recent report, the Institute determined VA and DoD do not measure effectiveness of treatment of PTSD. Adding insult to injury, neither agency has kept pace with the growing demand for treatment.
"Both departments lack a coordinated, consistent, and well-developed evidence-based system of treatment for PTSD and need to do a better job tracking outcomes," said Sandro Galea, MD, DrPH, chair of the IOM committee, and chair of the Department of Epidemiology at Columbia University's Mailman School of Public Health. "Mental health is among the most important factors behind successful re-entry after military service, and we don't know if treatments are working."
Read More: https://www.mailman.columbia.edu/news/benefits-ptsd-treatment-going-unmeasured-says-iom
Vietnam vet hammers others for seeking PTSD benefits
Vietnam veteran and retired school teacher Mark McVay used anecdotes and other logical fallacies to support his claim that veterans abuse PTSD benefits. The Denver Post published his fallacious op-ed titled, When PTSD benefits are abused.
He had the audacity to cite examples of New York police scamming Social Security Disability to bolster his outlandish claims that veterans abuse PTSD benefits. Yet he provided no actual study or facts where a veteran or a group of veterans were caught abusing the PTSD benefit system.
He did provide an anecdote of a guy telling him it is easy to get a PTSD diagnosis:
Instead of answering that question, telling me where he was located or the name of his unit, he immediately asked, "Are you getting your PTSD benefits yet?"

"No," I replied.

"Well then you ought to go over to the VA and sign up for the sessions." And then, just as John had told me a couple of years before, he said, "It just takes a couple of weeks of group" therapy.
Does this prove abuse of a benefit? No. Even if this conversation is assumed true, this veteran maybe assumed McVay had PTSD and exposure to stressor. However, it does not prove the veteran, or veterans at large, abuse the system.
McVay also cited examples of increased disability compensation rates as a partial proof of his claim that veterans are abusing disability compensation benefits – which could signify a variety of things other than what he claims. In support of McVay's claim, he states Vietnam veterans are inappropriately seeking PTSD benefits:
While it is undeniable that some veterans suffering from debilitating PTSD need and deserve compensation and treatment, it is increasingly apparent that many veterans — some of whom have been out of the war zone and living normal lives for 40 years or more — have discovered that an easily obtained PTSD rating, and subsequent monthly benefit payment, can be a nice supplement to Social Security, ordinary military retirement, or civilian pension funds that are inadequate and increasingly non-existent.

Mark Rogers, a longtime claims specialist with the Veterans Benefits Administration and retired Vietnam-era vet, told The Associated Press in 2010, "I could get 100 percent disability compensation for PTSD for any (honorably discharged) veteran who's willing to lie."
McVay continues his diatribe by citing commentary from a psychiatrist from Duke who claims PTSD is easy to fake:
"The threshold has been lowered," says Dan G. Blazer, a Duke University psychiatrist who has worked with the military on PTSD issues. PTSD, he adds, "is among the easiest psychiatric conditions to feign."
Just because something is easy to fake, does that mean veterans will actually lie at mass numbers enough to warrant a policy change? No, and there is no actual evidence clearly supporting this claim.
McVay is carelessly attributing causal connections to support a claim that veterans are abusing access to benefits – yet he cites no actual evidence, no studies, and no case law that supports such a ludicrous claim.
He ignores VA reports from its own OIG investigations where less than 1% of veterans were malingering when veterans had every reason to lie. The study evaluated veterans how had the opportunity to falsify reports for PTSD where only a couple out of thousands actually were believed to have done so.
Since less than 1% of former servicemembers potentially lie about the conditions related to PTSD, the US Army diverted resources away from malingering detection since the cost of such safety checks was outweighed any benefit.
I think it is time these sandbaggers call a spade a spade and get off our backs. There is just no proof to support that America needs to be worried about its former heroes becoming liars when there is an economic incentive at play. What are we, Wall Street bankers?
The fact is most veterans do not lie regardless of the incentive. If someone claims otherwise, demand that they prove it.
Read More: https://www.denverpost.com/voices/ci_26002740/when-ptsd-benefits-are-abused
Boston Globe anti-veteran benefits article
Last week, former VA psychiatrist Sally Satel bloviated about her misconceptions regarding PTSD treatments and disability in Boston Globe. Again, we are seeing an uptick in commentary claiming veterans are to blame for a variety of things, not VA. Further, they believe veterans are liars who can fake out trained VA examiners.
Psychiatrist Sally Satel believes veterans should not get disability compensation without submitting to years of VA treatment first. She was also seen numerous times badmouthing Vietnam veterans, as if those veterans have not been through enough trauma from the system after being drafted, "I'm not saying PTSD doesn't exist, but it's gotten out of hand. I mean, if you see a lot of action and then you come home you have a hard time walking your dog by the bushes at night, maybe you just avoid the bushes."
How outrageous to belittle an entire group of veterans in this way – especially the same group of veterans who were experimented on with Agent Orange type chemicals after being drafted? This is like telling female rape victims to avoid men rather than seeking help and treatment after acknowledging their reaction to a real stressor.
For that past 20 years, Sally Satel has been very outspoken about her misguided suspicion that PTSD can generally be treated by VA doctors if treated right away and therefore should not be disabling in most instances. Now, based on the above reports, we know VA has absolutely no clue if its treatments are actually working after spending billions.
How is it that this well respected expert can make such unsupported claims to the detriment of veterans?
Sally Satel claims veterans are duping the system. Mark McVey claims veterans are abusing PTSD benefits. Still, there is no proof of such defamatory claims against our nation's heroes.
Read More: https://www.disabledveterans.org/2014/06/20/veterans-offended-anti-veteran-boston-globe-oped/
#####
Benjamin Krause is an award winning investigative reporter, Veterans Benefits Law attorney, and disabled veteran of the US Air Force, where he served in its Special Operations Command. He attended Northwestern University and  the University of Minnesota Law School using VA Vocational Rehabilitation.
While in law school, Benjamin won his decade-long fight for full disability benefits and now helps others do the same with this website and his guide, the Voc Rehab Survival Guide for Veterans. Since its first publication in 2011, the guide has helped the veteran community receive millions in untapped benefits through the VA Chapter 31 Vocational Rehabilitation & Employment program. 
Connect with Benjamin on  Google+,  Twitter,  Facebook and LinkedIn.