Veterans Offended By Anti-Veteran Boston Globe OpEd Speak Out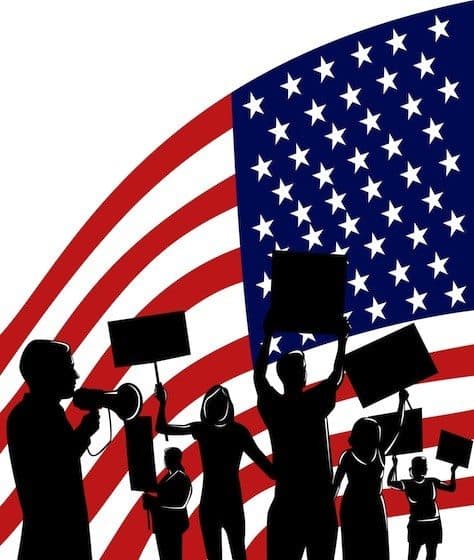 Veterans offended by a Boston Globe oped shared strong words yesterday about authors Michael H. McLendon and Dr. Sally Satel, both former employees of VA, for their anti-veteran and anti-fact position in the oped titled, VA hospitals aren't the VA's only scandal.
I wanted to take the time today to highlight the policy missteps of these former VA employees who Boston Globe touted as experts on your benefits to come up with a reasonable excuse to include the comments you made — which were awesome, I might add.
To recap the article, Michael McLendon and Sally Satel claim the current disability comp system is a scandal in that too many veterans receive disability benefits. These policy misfits assert veterans should undergo extensive rehabilitation and treatment prior to being eligible for disability compensation benefits. They also use revisionist history to attempt to change the conversation about disability compensation that I address in my critique of their tomfoolery, Boston Globe Publishes Spineless Anti-Veteran OpEd.
Here is what I did not know when I wrote the article yesterday. Boston Globe's careless publication of the article included two titles… Yes, it had two titles and the news outlet selected the most inflammatory of the two to circulate. The more innocuous title did not show up in Google News, but it did show up in my specialty software database search. The latter title below did unfortunately make its rounds and served as an insult against veterans struggling to receive the disability benefits they were promised by our country and its leaders when they signed up to serve in the military:
Disability benefits? Focus first on what veterans can do
VA hospitals aren't the VA's only scandal
Once you read their oped, answer this question: Why did Boston Globe pick a title that ties in a veteran's receipt of guaranteed benefits with a  scandal that is veteran focused? I guess it would depend on your goal. If you want to mislead uniformed policymakers and piss off 22,000,000 veterans, pick the latter.
The title they selected serves to undermine the progress veterans groups have made in fighting for fair adjudication of veterans benefits. It connects current disability compensation receivers with the term scandal. I included both titles to illustrate that a decision was made to inflame readers.
Below you will find real quotes and claims made by these two bloviating policy miscreants followed by excellent commentary from my readers. Next time you see the names Michael McLendon or Sally Satel, come back to this article to cite exactly why no one should listen to them ever, ever, never ever, again, at least when it comes to our benefits and VA policy.
BACKGROUND ON MICHAEL H. MCLENDON
Michael H. McLendon is a former VA deputy assistant secretary for policy but stepped down in 2006 for his involvement in an agency security breech. That year, a laptop with over 26 million veteran identities was stolen from an analyst under his supervision. VA then allegedly attempted to cover up the breech. As a result, VA had to pay over $20 million to settle a class action lawsuit.
Michael McLendon is also known for his offensive position in opposition to older veterans getting benefits. In the report, VA Vocational Rehabilitation and Employment Task Force, he asks such anti-veteran questions as:
Should VR&E accept all disabled veterans regardless of age?
Is age a criterion for prioritization of expected services?
How should VR&E balance its resources vis-à-vis age of applicant and number of times services have been requested?
He goes on to suggest VA should "challenge the status quo" that is set by the courts and Congress, which is in contravention of the standard of law established in our country:
It is recognized that over the years, the Congress and the courts have expanded the scope and complexity of veterans' disability benefits. It is hoped that the Commission will conduct a thorough review of the benefits schedule and challenge the status quo. They might begin by asking how a tender scar, migraine, or mild asthma can be the sole "disability" for which a veteran receives compensation according to a rating schedule and is thereby automatically eligible for VR&E services, in the same manner as a severely-disabled veteran.
BACKGROUND ON DR. SALLY SATEL
Sally Satel is a former VA staff psychiatrist, former advisor to President George W. Bush, and current resident scholar at the American Enterprise Institute. She has long been a critique of VA's current disability compensation system dating back two decades — and not in the way most veterans would hope.
She thinks veterans need to have their compensation checks monitored for misuse and that benefits should only be awarded after lengthy attempts at treatment prove ineffectual.
Her most vocal position has been that PTSD will resolve in most instances where appropriate treatment is provided early on, "I'm not saying PTSD doesn't exist, but it's gotten out of hand. I mean, if you see a lot of action and then you come home you have a hard time walking your dog by the bushes at night, maybe you just avoid the bushes."
She further claims giving veterans a 100% Permanent & Total rating prevents those veterans from getting therapy through various forms of work, which is factually and legally not true.
During an NPR interview, Sally Satel highlighted her concern about granting a veteran any kind of permanent disability rating for PTSD. She stated the permanent grant for PTSD is like saying, "You're right, your situation is hopeless and you are facing a life of total and permanent disability." She claims the effect of a proper disability rating prior to treatment may have a demoralizing effect. However, she sites no evidence supporting this assertion, and I assume most veterans would say the process to get benefits is more demoralizing than any grant of benefits.
Many veterans advocates have responded to positions like hers with the factual response that veterans first need the proper disability assessment prior to receiving proper treatment. That proper assessment may take years to adjudicate, which creates a vacuum potentially preventing proper health care for years. If Sally Satel's position was approved, many more veterans would not get proper care. Maybe that is her goal?
In 2009, Sally Satel came out against current ethics rules regulating clinical trials on humans in a New York Times article she wrote. In it, she claimed the ethics rules have caused "increasing dysfunction" when seeking to conduct the human experiments. She apparently supports less oversight for human experimentation.
In 2008, Sally Satel wrote "A Helping Hand for Vets" for Wall Street Journal. In the article, she claimed veterans should be required to go through treatment prior to being allowed to see a claims examiner for disability benefits. Her position influenced legislation introduced by Senator Richard Burr at the time titled Veterans' Mental Health Treatment First Act.
In 2006, Sally Satel was most infamous for her critique of Vietnam veterans. She callously attacked the integrity of these veterans seeking disability compensation for PTSD long after service. In her article published by the Seattle Post-Intelligencer, she implied these veterans were filing fraudulent claims for benefits despite having no proof of that fact, "[Vietnam vets are making claims in a] desire for financial security in their retirement years." She went on to claim these Vietnam vets were those who could "no longer cope with the demands of civilian life" and were possibly seeking a "free ride" vis a vis a PTSD grant.
Here is her experience list from AEI.org:
Staff Psychiatrist, Partners in Drug Use Rehabilitation and Counseling (PIDARC), 2010-present
Lecturer, 1995-present; Assistant Professor of Psychiatry, 1988-95; Resident in Psychiatry, 1985-88, Yale University School of Medicine
Staff Psychiatrist, Oasis Drug Treatment Clinic, Washington, D.C., 1997-2009
Member, National Advisory Council for the Center for Mental Health Services, 2002-2005
Member, Panel to Review Sexual Misconduct Allegations at the U.S. Air Force Academy (Fowler Commission), 2003
Professional Staff Member, Committee on Veteran's Affairs, U.S. Senate, 1996-97
Consultant, Special Committee on Aging, U.S. Senate, 1995-96
Staff Psychiatrist, District of Columbia Superior Court Pretrial Program, 1995-96
Visiting Research Scientist, University of Pennsylvania School of Medicine, 1994-96
Robert Wood Johnson Health Policy Fellow, Labor and Human Resources Committee, U.S. Senate, 1993-94
Staff Psychiatrist, West Haven VA Medical Center, 1988-93
COMMENTARY FROM VETERANS ON BOSTON GLOBE ANTI-VETERAN OPED
From American Veteran:
Basically, the verbiage in the report is a scheme to deny service-connected veterans their hard-earned VA benefits and compensation by throwing them back into the civilian workforce to fend for themselves.

The report shows that our political elites think that veterans MUST LOSE their VA benefits and compensation because of some kind of undeserved status quo. What is interesting is that the report does not investigate the VRE for its role in screwing veterans enrolled in voc rehab.

Nope, McLendon and his Beltway cronies seem to blame supposedly self-serving and greedy disabled veterans for having the audacity to use their hard-earned VA benefits. Heck, today is 10 years after McLendon's report was published, and the current VA scandal shows that the waste, fraud, and abuse have been systemic throughout the VA system for decades.

This means that the VA's VRE is as tainted, corrupted, and anti-veteran as the VA medical facilities used by veterans for their healthcare needs. Any failures of the VRE are the VA's fault, not veterans.

Also, this McLendon dude seems to like to pick on the little guy, the U.S. veteran. Disgusting, really. Oh yeah, McLendon is a Lt. Colonel.
Carrie Fisher writes:
When a Veteran is injured….Their whole family is injured. As a caregiver, I gave up a career job so I could work part – time with flexible hours – A net loss in family income of a $60,000 annually, as well as loss in benefits including paid time off, health, dental, and life insurance, retirement contributions, etc. My husband is unable to perform the duties of his civilian job and his disability will be very difficult to reasonably accommodate in the civilian world. He needs daily ongoing assistance…

Boston Globe is irresponsible and slanderous in suggesting our injured veterans are over [compensate]. Go get 'Em Ben. I would sign a petition or class action against their irresponsible allegations any day.
figure8fan writes:
As you all know, we were broken before we entered the service. Our body parts were just hanging on and the IED that blew you out of your Humvee didn't cause you to lose your body part it was that way before your entered. The bullet was already in your body before you were shot at and the shot was a miss and now you are trying to claim a disability for something you must have entered into the service with? What is wrong with us? Nothing is wrong with us Boston Globe, we entered into the service as healthy eager individuals ready to serve and some unfortunately served to the greatest, to defend this country so you can give us your worthless opinion of something I am sure you investigated deeply.
MarinesDoc writes:
This diatribe/narrative or propaganda is nothing new, Ben. The Boston Globe is known to produce articles that relates to the elimination of the military, and its related organizations; the Dept. of the VA and its services. And lets not forget that the Globe and its writer`s get their marching orders from the Council on Foreign Relations . https://www.boston.com/bostonglobe/ideas/articles/2011/02/13/crude_reality/?page=full

And this YouTube clip should be an eye-opener. https://www.youtube.com/watch?v=-FPAQlbmlSc

We "Veterans" need to wake up to the reality of what those with power really think of us… "EXPENDABLES"
Lawrence Kelley III writes:
Ben, it is just as you say: shameless VA propaganda aimed at disabled veterans who languish in poverty until they prove to the VA they are disabled — even in spite of clear medical records showing service-connected injuries that strips them of any quality of life that they once knew before serving our country.

They view veterans as mere high-school grads and suckers for enlisting voluntarily to defend our country — and as such we are expendable and disposable once they get the benefit of our service. We can see that even when they leave the VA, these former executives will do all they can to distract from the evils and crimes committed while they themselves were there at VA.

You kind of have to wonder if the same authors of this yellow-bellied journalism might come under criminal investigation for things they were directly responsible for when they worked at VA. That would be good motive for trying to brand most veterans as con-artists trying to scam their massive fraud operation. Don't they call that "reverse psychology" and/or "Psy-Ops" to sway public opinion or try to legitimize certain issues as being an essential part of the reform effort. "For any lie to be eventually accepted by the general populace, all the government has to do is repeat it often enough and fiction will become fact and believed as true." I think it was Hitler's henchman, Joseph Goebbels, who made that quote. This is just another modern version of the same fascism that Hitler espoused.
Dennis writes:
Ha! Those two don't realize just how out of touch they are when it comes to veterans disability payments. Didn't the authors understand before they wrote this op-ed that the VBA is probably more against pay outs to veterans than they are?! Do they not know that it takes a veteran years to get a justifiable disability rating? It took twenty years in my case! These two idiots don't realize how the VBA constantly low-balls veterans on disability compensation. After you return from fighting in a war, you keep getting confronted with these anti-veteran attitudes from people like these two.
Read more as to why these authors missed the mark big time in their spineless anti-veteran oped: https://www.disabledveterans.org/2014/06/19/boston-globe-publishes-thoughtless-anti-veteran-oped/
Sources:
Reuters – Disability payments tied to schizophrenics' drug use. (1995)
Seattle Post-Intelligencer – For Some, The War Is Never Over
PR Newswire Eur – March Playboy Magazine Investigation Raises Disturbing Questions Regarding Diagnosis and Treatment of Post Traumatic Stress Disorder Among American Troops Article Finds Politics, Budget Constraints and Lack of Manpower to Blame (2007)
NPR Morning Edition – Wounded Soldier Fights for Health Benefits (2007)
Wall Street Journal – A Helping Hand For Vets (2008)
New York Times – Clinical Trials, Wrapped in Red Tape (2009)
Room for Debate – Should More Veterans Get PTSD Benefits? (2010)
Policy Review – PTSD's diagnostic trap. (2011)
Boston Globe – Disability benefits? Focus first on what veterans can do (2014)
#####
Benjamin Krause is an award winning investigative reporter, Veterans Benefits Law attorney, and disabled veteran of the US Air Force, where he served in its Special Operations Command. He attended Northwestern University and  the University of Minnesota Law School using VA Vocational Rehabilitation.
While in law school, Benjamin won his decade-long fight for full disability benefits and now helps others do the same with this website and his guide, the Voc Rehab Survival Guide for Veterans. Since its first publication in 2011, the guide has helped the veteran community receive millions in untapped benefits through the VA Chapter 31 Vocational Rehabilitation & Employment program. 
Connect with Benjamin on  Google+,  Twitter,  Facebook and LinkedIn.