MMQB: What might West Point do with Your Disability?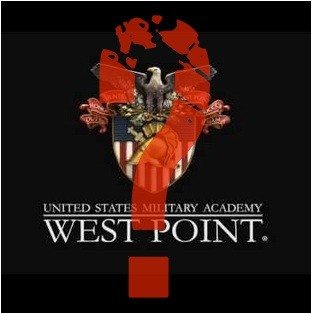 After having three heads of VA this past decade be past West Point grads, I think we can safely assume the answer, "It ain't looking good."
Yesterday, the Wall Street Journal published an article written by West Point graduate, and now West Point professor, Daniel Gade.
This was a follow up to a presentation Gade provided to some well-meaning philanthropists titled, "What Veterans Really Need."
Yes, Dan Gade, please tell us veterans what we really need… since you aren't a veteran yet?
Come to find out, if Dan Gade had his way, disabled veterans would just get a swift kick to the ass. That'd be his "West Point" style solution for all of us disabled veterans.
Welcome to this week's Monday Morning Quarterback. I'm hopping pissed after watching veterans benefits get attacked by these DOD hacks as of late.
I read the article last night and stewed about it longer than normal, so today's MMQB is more of an afternooner.
It's fascinating how these "non-scholars" are being elevated to positions of authority across all media platforms to rain hate on veterans benefits. It resembles what many have called "The Echo Chamber," a creation of the Koch Brothers to get policy changes done at a fraction of the cost when compared to the benefit to their bottom line.
Not sure if you all noticed, but I sure as hell have seen a recent slew of news, or rather, public relations articles, come out against veterans disability recently. They would be news if the topics discussed weren't so clearly part of a multipronged PR campaign to crash VA benefits and the extremely large union that works for it.
Most recently, Wall Street Journal – India (WTF, India?!) published a piece written by Lt. Col. Dan Gade about how the current VA disability system causes "perverse incentives."
Most lay people cannot read it without a subscription. So, unfortunately for us, it will get disseminated to all thought leaders who do have subscriptions without a chance for rebuttal from the veteran community.
Before Lt. Col. Dan Gade came along, I watched a video from Concerned Veterans for America come out against the current administration in favor of completely redoing VA benefits – be aware that you need to beware when anyone says this.
Before them, a veteran and lawyer was interviewed in a Stars and Stripes hit piece published by Tom Philpott – the claim was that veterans getting disability for sleep apnea are basically scamming the system. "Attorney urges Congress to end sleep apnea claims 'abuse'".
I could go on and on, but before I do, let's talk about some statistics.
West Point Statistics that will Shock You
Facial Features Predictor of Later Military Rank
I know, some of you may have hoped I would write about the recent West Point scandal of its rugby team dubbed, "Butt Plugs and Bitches: The Emails West Point Doesn't Want You to See."
No, instead I'm going to try to keep this a bit classier (wink).
I was a bit surprised about this one on facial features being linked to higher career progression in the Army via West Point.
All along, I assumed people in the higher end of the military were promoted for their ability to kiss ass and to sometimes do work well. Come to find out, that is not actually the case, at least not all the time.
While performance does matter in the middle stage of a West Point grad's career, performance matters less relative to appearance earlier and later in their career. Instead, being a kiss ass, doing a decent job, and being devastatingly handsome are recipes for success in the Army for West Point graduates.
In an older research article I dug up last night after reading Gade's sack of B/S, I decided to see what I could find about West Point and its famous alumni… and I'm not referring to Edgar Allen Poe.
According to the journal article, "Facial Dominance of West Point Cadets as a Predictor of Later Military Rank," the researchers concludes what we all knew, that actual performance matters less when climbing the ranks as a military officer.
By measuring differences between graduation photos and photos of the mean as successful generals much later in life, they were able to determine that men who resemble Zoolander type features fair better than their lesser good looking counterparts.
"Have you ever wondered if there was more to life, other than being really, really, ridiculously good looking?" (Derek Zoolander). Apparently dashing good looks are just what you need to put you past the competition in the Army.
The following hypothesis proved relatively accurate:
"Following our hypothesis that facial dominance might — deliberately or not — be regarded as an important factor for any high leadership position but irrelevant for "middle management" positions, we expect that face may influence a man's chances to be admitted to war college, and for the sequence of promotions from lieutenant colonel to four-star general in the channel opened by that admission, but may be irrelevant for the promotion from lieutenant colonel to colonel for those men who did not go to war college."
Here's what this means. The Army values good looks over performance in at least a subconscious manner. If this holds across the board for all military academies, this would tell you that the general at the top of whatever maybe is not the most qualified, but he is definitely the best looking.
How does this play out in VA Land?
When it comes to VA leadership, for example, Secretary Rick Shinseki is a West Point alumni. Former Secretary James Peake (07-09) and Former Secretary Jim Nicholson (05-07) are West Point graduates, too. Former Secretary Anthony Principi is a Naval Academy alumni (01-05).
All in, Academy boys from the Army and Navy have been at the help of this Titanic we call VA for the past 11 years (excluding one "acting" Secretary for two months).
I have no real conclusion to draw beyond this, but I thought the inference was rather amusing. At least, if nothing else, these guys will be incredibly good looking while they go down with the ship, along with our disability benefits.
Why the VA Is Buried in Disability Claims…
According to West Point's Dan Gade
In Dan Gade's recent article, "Why the VA Is Buried in Disability Claims," Mr. Gade points the finger square at veterans – where he and most people from his ilk at West Point and within certain political circles feel it rightly belongs.
Here is a little about Gade.
He is, to my knowledge, a current officer in the US Army and not a disabled veteran – at least until he retires. He is an amputee and was injured in combat twice. He is a West Point graduate and now teaches within West Point's social sciences department. He holds a PhD from the University of Georgia. After his injury, he did some work for George W.'s White House. He is probably a good guy, but I will still rip up his comments on veterans disability.
I'll summarize what Gade's article says and what the Wall Street Journal blindly printed (or maybe it was not so blind, at all).
According to Gade, the problem with disability is that it robs disabled veterans who can work of their chance to feel incentivized to work. The current system of allowing small disabilities that are not serious, like amputation, leave veterans unfairly trapped in a state of needless victimhood. Instead, the backlog problem is there because veterans file repeat claims for benefits based on small disabilities that plugs up the whole system.
That's right, folks. Here are some people who you mistakenly might have blamed for the backlog, if you follow Gade's model of assigning fault:
It is not the fault of George W.
It is not the fault of these current longest wars in US history.
It is not the fault of VA's inability to diagnosis Agent Orange problems 30 years ago.
It is not the fault of the DOD for spraying Agent Orange.
It is not he fault of DOD using uranium weaponry.
It is not the fault of the Army for experimenting on military personnel…
Be sure to send these guys an apology for feeling like they screwed you over.
It is the veterans' damn fault for getting hurt while serving his or her country. It is further his or her fault for filing so many "small" disability claims. That is the problem, according to Dan Gade.
It is as if Gade is saying, "SHAME… ON… YOU… America's Veterans."
Now that I have severely chastised you for using the benefits you were entitled to use, if you were fortunate enough to receive them after being wrongly denied by VA in the first place, let's focus on the real deal.
My Take on Dan Gade's Article
Dan's research, if anything, is quite cliché. It is a rehash of all the crap we have heard before about welfare, foodstamps, social security, and other welfare systems that serve as a safety net for people who are down and out.
According to people in that camp, the law, as established by Congress and interpreted by the Department of Veterans Affairs, allows too many veterans to get away with filing legal claims for injuries they suffered while on Active Duty.
On the flip side of this, perhaps Dan Gade should focus his attentions on things that could even more greatly reduce the disability backlogs:
Stop making disabled veterans.
Stop going to war in foreign countries we have never heard of before
Stop spending tax dollars on bloated defense spending
But I fear his agenda has little to do with reducing government spending. Instead, he appears to just be concerned with spending less to care for disabled veterans.
Here is my breakdown of his Wall Street Journal article. This article is merely an excerpt of a longer piece he wrote for the Right Wing magazine "National Affairs" titled "A Better Way to Help Veterans." However, if you read the italicized below, it covers basically what he is saying in a shorter amount of time. I provide my commentary between each paragraph:
"The reality is that the majority of veterans' disability claims are for post-traumatic stress disorder, depression or minor physical conditions, including common age-related ailments such as hearing loss, lower-back pain and arthritis. Furthermore, 62% of the claims in the backlog of unprocessed claims are not first-time claimants, but are from veterans reapplying for increased benefits."
Dan fails to explain in detail what "minor physical conditions" means, however I think he is basically referring to anything less than the loss of a limb. I wonder if those at West Point would like to define that for us?
"The financial structure of the claims process gives veterans further incentive to make claims. By getting a disability adjusted upward to 90% from 70%, a veteran will gain an additional $500 per month. It should come as no surprise, then, that many veterans will appeal or refile their claims in hopes of getting a higher disability rating. There are so many conditions that the VA dubs disabilities that the average veteran in the system now claims more than eight conditions as "disabling." The average during the post-World War II era was one or two."
Here, Gade really misses the point. The reason veterans apply for the increase is for one of two reasons. First, VA may have violated their due process rights in some way, and awarded the veteran a lower rating than she deserved. Or, second, the veteran's condition got worse or was more properly diagnosed as technology improved.
Further, Gade is implying veterans are more dishonest (malingering) today than before because they are filing more disabilities. Let's get real. 1 in 3 injured personnel in Vietnam died. Now, due to medical advances, the number is around 1 in 10. This means there will be more claims and more claimants, in part because these medical advances are also allowing us to more readily diagnosis conditions that went undetected before.
In just 20 years, we have seen vast improvements in body imaging with the MRI. What VA used to get away with denying after saying, "Suck it up, you're too young for injuries like that," because the imaging tech was low. Now, veterans can prove spinal injuries in a way that previously were impossible, such as through a dynamic standing MRI that shows how gravity impacts your spine.
It would also appear that access to information is a primary cause of the increased number of claims due to the Internet, as well. Prior to the Internet, veterans had little access to information about their claims and medical diagnosis. Only after talking to someone on a VFW bar stool could a veteran learn from the experiences of others. Now, we have chat rooms, websites and much more. While Gade calls this increase a bad thing, he is most certainly mistaken. It is actually great because, for the first time in history, America is being held accountable for the full impact of war on its veterans.
"By categorizing minor conditions as disabilities, the process threatens to become a kind of stealthy welfare system, where those with minor conditions might feather their nests at the expense of both taxpayers and truly disabled veterans trapped behind them in a line that stretches over the horizon. This also harms the veterans who are being told the lie that they are "disabled" and being paid to believe it. Sadly, this process can decrease veterans' work incentives and dull their ability to contribute to society after military service."
Here, Gade is rather clueless and is insulting 3 million veterans all at once. I assume most disabled veterans wished their bodies and minds functioned as good as they did before military service. I sure wish the military did not experiment on me or give me poor health care that left me disabled. But, that's not the case.
Would Gade suggest that Senator's with disabilities have stuck an extra feather or two in their own nests at taxpayer expense? Last I checked, Senator McCain owned some 10 houses along side his beer baroness, and he is a 100% disabled veteran.
"The good news is that a small number of simple steps would result in a more just, streamlined and efficient claims system. First, the VA's authorizing legislation should be updated so that only true disabilities are compensated. There is no moral or financial reason why minor or age-related conditions should be labeled as disabilities or compensated as such. Of course, the VA should continue to treat veterans for their service-connected conditions of whatever severity, but the era of labeling a veteran "disabled" for age-related degeneration should end."
Who would get to define "true disabilities"? I bet West Point would love a crack at that one. I can think of a few reasons why US has a moral obligation to compensate veterans when the DOD experimented on them. Or, when they were contaminated by toxins. Further, Gade seems to miss the mark on disabilities that, when taking in combination with other injuries, are quite profound in impact to the veteran.
"Second, the claims currently in the queue should be prioritized. First-time claims should move to the front of the line so that seriously injured veterans can get necessary assistance."
I think there should be no "front of the line." VA should process the claims in a timely manner within 4 months, period. If this were done, and done correctly, there would be no problem. However, 60 percent of denied claims are denied with errors. Over 70 percent of successful claims at the Veterans Court are found to be so terrible – meaning VA's justification for the earlier denial – that VA is forced to pay the attorney's fees.
"Third, the focus of the entire system should shift to retraining, rehabilitating and reintegrating veterans into the workforce. Those with serious disabilities should be compensated for their pain and reduced quality of life, but they should also be encouraged to work. Paying veterans to stop working is the wrong course for veterans and for broader American society."
Dan Gade seems to mistakenly believe that the current system does not encourage fully disabled veterans from working. While this is true for Individual Unemployability, it is not true for all other veterans.
Gade indicates that these veterans should be pushed to go through Vocational Rehabilitation. However, because that program is padding its numbers, they will not take veterans with more severe disabilities. This is a policy problem, not a veteran problem. I know of hundreds of veterans who have written to me through the years saying VA denied them Voc Rehab because they were IU. These are veterans who wanted to work but felt that training was need to get them back into the labor market. In those instances, VA just said, "No. Go away."
"The real crisis is not a backlog of claims; it's that the current system is focusing on the wrong goals. Instead of working to push the maximum number of claims through the system, the VA should take a step back and ask what we really owe our veterans."
Hey Dan, we owe our veterans their constitutional rights to due process. Unfortunately, veterans have not been getting that for 70 years.
Disability benefits for veterans is a historical component of western civilization dating back to before the Romans. Hell, even pirates had their own disability system. Now, we in this country have also had a system in place for 300 years. While it does need an update, let's not point the finger at those who have been injured and are veterans.
What Veterans Really Need – A Dan Gade Address
I also thought you should view this fella in action during a Philanthropy RoundTable.
Watch Gade's keynote address. He basically tells the audience that the current VA disability system cause veterans to pursue "perverse incentives" and that those incentives should be done away with.
Ask yourself, if he were getting paid to say these things, and he is, who would be the kind of people paying him for his research?
According to Gade, "If you want veterans to be unemployed… or to say they are sicker than they are there is no better system than the one we have right now."
Gade goes on to define things like "Hero Treatment":
1. Hero Treatment: "Hero treatment is this non-monetary transfer of things like concert tickets… and all that stuff treats these recovering veterans like they are heroes. So, they are unwilling, or just kind of scared about leaving that treatment setting and getting on with their lives."
Here is one of Gade's prescriptions, "That before you claim that you are unemployable that you have to at least attempt to go through Vocational Rehabilitation."
He went on to summarize the political issues surrounded the disability benefits quagmire, "The Right doesn't want to touch it because they enjoy being called 'Pro-Veteran'."
This is the first time that I've ever heard that Republicans ever considered themselves as being called "Pro-Veteran." Last I checked, Republicans are usually considered "Pro-Military" but not pro-veteran.
https://www.philanthropyroundtable.org/topic/economic_opportunity/what_veterans_really_need
Conclusion
Until next week, keep your eyes peeled for things similar to what we read here. If you read the writings of others equally as uninformed as Gade, please send me a note. We will blast them again.
I'd like to clarify one thing, too. I bet Dan Gade is a good guy. I think he is just misinformed.