Politicians, VA Already Plot To Gut Veterans Choice Program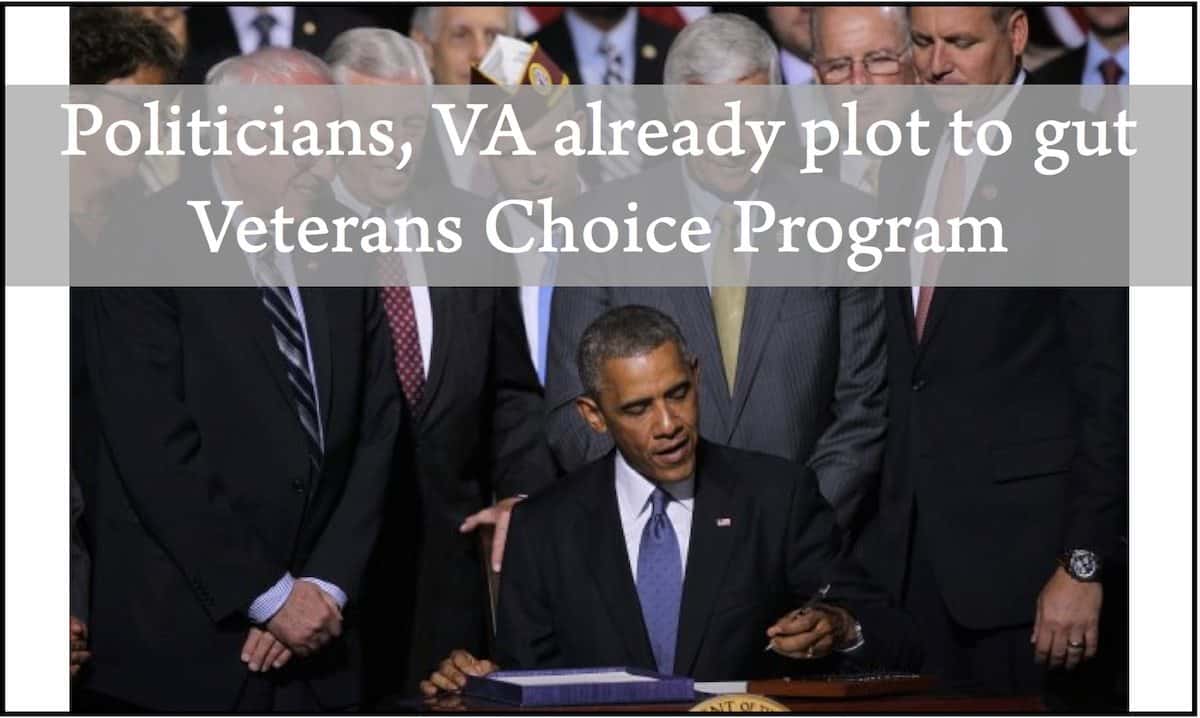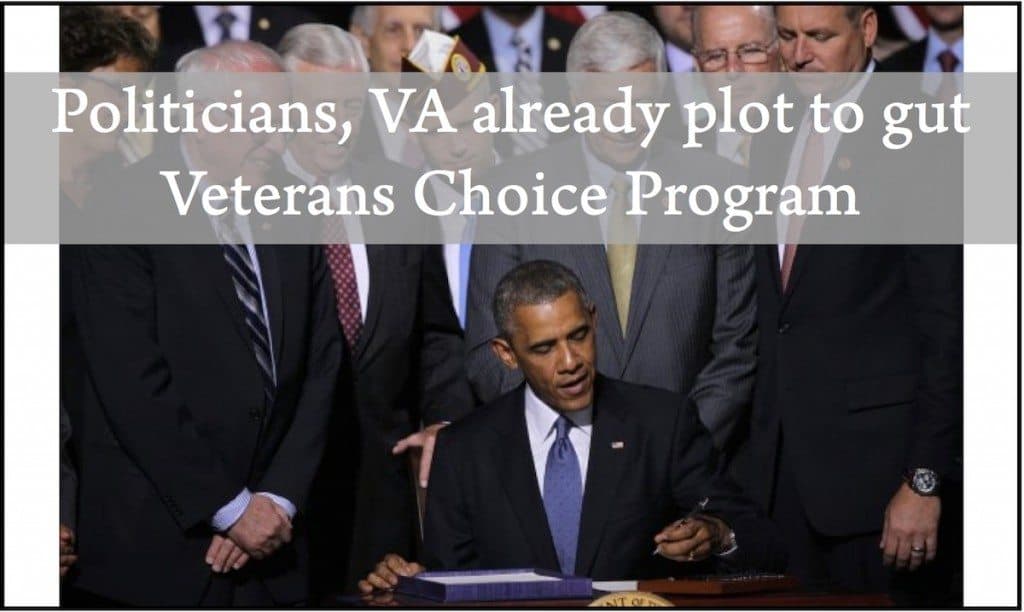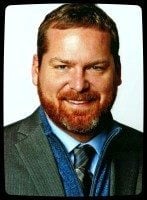 Dept. of Veterans Affairs (VA) claims underuse of Veterans Choice Program supports Monday's proposal by President Obama and VA to divert funds from the program into other areas of the agency.
Given the program is just a couples months old, is this push to divert funds too early or is it a move to ensure its later failure by moving to gut it now? I suspect this is a move to gut the program early to avoid its later success with the goal of minimizing future calls to downsize VA due to veterans preferring non-VA health care.
Most veterans of the 8.6 million veterans received their Veterans Choice Cards in the past couple months. Many are confused about the programs entitlement. Still others are restricted from using the program due to red tape. A veteran must live 40 miles from a VA facility to qualify for non-VA care. Or, if you cannot get in within 30 days, VA can allow you to see a non-VA doctor. Most veterans getting cards will not qualify for its use.
Sounds like a whole lot of red tape to get health care, right? With a program so new, how can VA conclude veterans are not interested in non-VA health care? I think it's safe to say it is premature to make any conclusions about the program, much less conclusions to start gutting the program of the $10 billion Congress set aside for it.
My take on it obviously assumes VA is interested in putting veterans first. If those involved have other goals, then perhaps gutting this program makes sense.
According to the Washington Examiner, VA officials claim the Veterans Choice program is underused and that most veterans would rather get their health care from VA, anyway. "What we are getting… is that they are looking for more care within the VA system," said Helen Tierney, assistant VA secretary for management and VA chief financial officer.
Really? Veterans actually want more health care from inside VA? Tell that to the countless veterans harmed by the wait list fraud at the Phoenix VA.
Most the veterans I talk with would much rather get the same health care treatment as that received by members of Congress. And, you will never get that kind of care at any VA medical center.
According to the Wall Street Journal:
In a media conference call Monday afternoon, Helen Tierney, the department's chief financial officer said some 8.6 million choice cards have been sent to veterans, though usage rates have been far lower than expected. Ms. Tierney suggested that underused funds from the choice card program might be those targeted for reallocation, but did not directly lay out any plans.
Tierney went on to state VA was seeking to move funds "towards programs that veterans want and need." She continued, "We are not going to be asking for more money, just to move resources."
Sounds like Tierney, her friends at VA, and some choice politicians want to take from Peter to pay Paul. And, they want to do this while ignoring the mandate from the American public to allow veterans a real choice in who provides their health care in certain circumstances.
The Examiner indicates the President's fiscal 2016 blueprint calls for some of the $10 billion allocated for Veterans Choice to be diverted "to support essential investments in VA system priorities in fiscally responsible, budget-neutral manner."
How is that for saying a lot while not saying much at all?
The problem here is red tape.
The program has a distance restriction of 40 miles where you cannot use the benefit if you live inside a 40-mile radius of a VA facility if that facility can provide care within 30 days. Well hell, the restriction eliminates most of the veterans who received the Veterans Choice card. Now, VA tells us most veterans do not want non-VA care based on the lack of use of the program.
I don't know about you, but I just received my card in the middle of December, but I cannot use the program readily because I love too close to the Minneapolis VA Medical Center.
See how this bait and switch works?
Where does VA get their information? Did they do a survey? Is this the same survey that claims veterans are very happy with VA health care? Did they make it up?
To restate, VA cites that it sent choice cards to 8.6 million veterans but the agency now claims most of them want health care from VA. It makes this conclusion based on lack of program use. Based on this conclusion, VA wants to divert funds from the Veterans Choice Program. Meanwhile, most veterans who received the card cannot use the program due to the clever geographical restriction that keeps us all hogtied to VA health care.
My bet is most veterans cannot use the program to begin with or are unsure of how it works. But that certainly does not support the conclusion that veterans do not want the non-VA health care due to that lack of use. While I do not doubt some veterans like how they are treated at VA, the problem here is VA touting the lack of use as evidence of how veterans do not need the program because they love their VA health care.
See how the VA spin machine uses the high number of veterans who received care while being unable to use them as being justification to gut the Veterans Choice Program before it gets off the ground?
I for one would not opt for VA health care if I could receive non-VA care. Why didn't their polling people contact me and people like me?
Sources:
https://blogs.wsj.com/washwire/2015/02/03/barack-obama-plan-to-shift-veterans-choice-act-funds-faces-shelling-on-hill/