MMQB: Duckworth Hammers the West Point Loophole, Kind Of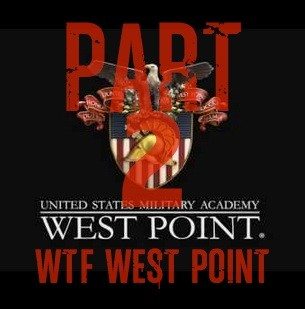 Hi and thanks for tuning in for this week's Monday Morning Quarterback. This is where I let my hair down so to speak and tell it like is.
This summer has seen some interesting trends. Most recently, there has been a great deal of focus on disability ratings. And, West Point was, either directly or indirectly, at the center of it last week.
Specifically, the trend is moving in the direction of streamlining veterans disability, which may or may not be a good thing.
While this trend is getting support from a West Point professor and many others, it is further supported, in bad example, by a former West Point Prep School student accused of gaming the system. I found this to be ironic, or maybe it is just a mere coincidence that both would surface just last week.
This trend was recently highlighted in the pummeling Congresswoman Tammy Duckworth gave a government contractor (the West Point Prep student) over his Service Disabled Veteran Owned Business status last week, around the same time the West Point prof's argument against the existing broad VA disability system was published in the Wall Street Journal and now National Affairs.
Back to Duckworth, she could not believe that the contractor service his country while playing football in the West Point Preparatory School – at least enough to warrant winning $500 million in government contracts that should have gone to disadvantaged companies. I was quite surprised as well, and dubbed it the West Point Loophole – for athletes.
I'll give you my take on that in a second. The biggest issue here is the new battle cry for a more simplistic and streamlined veteran disability system and we see West Point roots at the base of the argument, either directly or indirectly.
So, kick back for a bit, take a sip of coffee, and let's begin. Here is what we're going to talk about:
Tammy Duckworth's Pounding of the West Point Loophole
Dan Gade's Article from last week's MMQB
The West Point Loophole
Feedback from LinkedIn: "Is it 'perverse' to claim disability benefits?"
Duckworth Hammers the West Point Loophole
There is a trend toward changing the disability compensation system. The issue I'm covering today will highlight some of this.
While changes might sound good on the surface, these changes may serve to upend the progress that Veterans Organizations have achieved through blood, sweat and years. That's right, it has taken 150 years for veterans to achieve the successes we have now.
Indeed, it has taken 150 years and billions of dollars to wind up with a seemingly irreversible backlog.
It has taken 150 years for the Supreme Court to determine that over 70 percent of all successfully appealed claims were wrongly denied without any basis in law.
It has taken 150 years for the American public to finally be united behind disabled veterans to fix the broken system.
Luckily for us, some other people have a different idea of how the system should be fixed. Don't believe the hype. These folks believe the system would be better off without most of you.
That's right. Some politicians and bureaucrats believe the streamlining should exclude many disabilities we currently include. They fear veterans are faking out the system and getting more than they are due.
If we do not watch out, they will be successful and erode everything the veterans groups have fought for over the past 150 years in a very short amount of time.
After all, let's not forget that your benefits take away from banker bailouts and other monies our world's billionaires would rather spend in other areas – perhaps the next war.
Let's hope that before we march off to the next big war, perhaps in Jordan or Syria, that we pause a moment to ensure we are writing checks that don't bounce when it comes time to care for our troops when they come home.
I wanted to draw your attention to Tammy Duckworth's interrogation of a government contractor last week. She did a good job of hammering the guy. However, some of her comments may be signs of where the system is moving – to a Combat Only disability model I will explain in a bit.
Tammy Duckworth's Contractor Pummeling
(Here is the footage of contractor getting pummeled by Duckworth.)
During her questioning, the Congresswoman talked about how the contractor should feel bad for claiming a disability benefit. Her justification was that people like the contractor are the people who are clogging up the disability backlog…
"Errr…," my head tipped like a dog watching a make out scene on TV.
I am pretty sure the backlog happened because VA was busy screwing veterans for the past decade. It is not debatable that the backlog happened because George W did not fund VA to help it prepare for war veterans and Agent Orange claims.
It is not debatable that VA was wrongly denying claims from 2001-2003 on purpose to get them to go away.
It is not debatable that after 40 years of denying Vietnam Veterans proper disability compensation from Agent Orange exposure, VA in 2009 finally changed course and allowed these people their "due."
All these things were planned and could have been planned for in a way that would have not resulted in a disability backlog.
In this way, I disagree it Congresswoman Duckworth's interrogation – I disagree because it is dangerous to point fingers at one lone guy and claim he and veterans like him are the cause of the VA backlog.
To Congress, I say, "No, Congresswoman, the problem stems from years of political failures by Law Makers to hold VA and the Executive accountable. They should be held accountable for failing to care for the nation's veterans after previously promising to do so. In any court, that would be a basic breach of contract."
Some backstory on the hearing
Here is a little backstory. The contractor, Braulio Castillo, was in West Point Preparatory School – this is like the junior college for West Point where they send athletes who are not quite cut out for West Point. While there, Castillo sprained his ankle. He never made the cut into West Point, but he did play quarterback for UC San Diego.
Castillo bought a company that had $500 million in government contracts on the line. With a disability, Castillo's company would qualify for the contracts.
Here is the real scandal. West Point students, prep school and regular, can file for VA disability if they hurt themselves while in college. The reason is because VA is told they must consider all experiences at West Point to be like basic training for regular troops.
So, if you are hurt playing sports while at college in West Point or similar, you will receive disability payments from VA for life, just like soldiers who served the country on active duty. If you never graduate from college there, you can still receive benefits – at least when it comes to Castillo.
This makes military academies the best deal in college sports for athletes who are injured.
Keep in mind, VA disability is a public form of Workers Compensation. It is intended to provide assistance to those who are injured on active duty, generally speaking.
Athletes who get hurt playing for regular colleges like Ohio State do not get disability. Athletes who play for the Air Force Academy do.
Personally, I'm not going to worry a whole lot about one guy who slipped through and gets a disability rating from sprained foot. However, I will worry when politicians start blasting away. They had better take particular care in ensuring they do not belittle the entire population of veterans who are hung up in the disability backlog, which is where I think Duckworth overstepped.
Back to Duckworth
So, why is Duckworth pointing the finger in this way? Duckworth shamed the contractor because VA disability for his injury was almost as high as her injury for an amputated foot.
Her point was to highlight the irregular and arbitrary nature of VA ratings. What I disagree with is that she publicly shammed the contractor for how high his rating was (30% disability) for a sprained foot from West Point. The contractor has no control over the percentage VA awards, and neither do other veterans.
Duckworth could have done a great job just slamming the guy generally, because he wrote letters claiming he sacrificed a lot and that getting a service disabled veteran owned business certification was fair for that reason.
In reality, as we all now know, the veteran sprained his ankle playing football for West Point. That should have been her focus – why should a person get any disability compensation for injuries they received prior to when they are on active duty?
Why Duckworth missed the mark
Castillo took advantage of the contracting system by claiming he sacrificed for this country when all he did was hurt his ankle playing college football. That, in and of itself, is ridiculous. I'm glad he was called out.
Unfortunately, she also shamed him for how high VA rates conditions like his. Isolated, this would not be a big deal. However, in context, I think this is a sign that change is afoot in the VA system that will negatively impact all veterans with less severe injuries that are not "Combat Only."
I'll explain by talking about Dan Gade's article to provide context. My fear is that the trend will move away from allowing subtle disabilities like tinnitus and depression. It will focus only on disabilities with an outward manifestation.
Dan Gade's Take
Last week, I wrote about Dan Gade's Wall Street Journal article about the disability system.
He and I spoke after I wrote the article, and he gave me more insight into his position and where his research is going. I still disagree with him, but he was kind enough to speak with me after I slammed his research, which should speak volumes about the guy's character. He seems like a good guy.
Here is some background on Gade to give you context. He is a West Point graduate and now a West Point professor. He is a current active duty Army Lt. Col. with a PhD in Policy and has been researching veterans' disability for some time. He is an amputee from combat, and once he separates from the Army he will join our ranks as a disabled veteran. And, we will gladly accept him into the fold, whether we agree or disagree with his scholarly work.
In his writings, Gade has highlighted that there are veterans gaming the system – I guess this would include people like Castillo – though I'm not sure how Castillo would be considered a "veteran."
For the rest of this topic, I'll refer to Gade's type of ideology as "Combat Only" disability. Generally speaking, injuries in combat would get rated. And, those that get rated would only be serious injuries like loss of limb. It would not grant compensation for injures that merely impact quality of life. As time goes on, people in this camp may possibly restrict disability compensation to only veterans who were injured in combat.
So, Combat Only = serious combat injuries, only.
Combat Only believes the disability system should be streamlined to only include "serious" or "severe" disabilities like amputation, total loss of use of the limb, etc.
The ideology highlights examples of veterans they believe typify what a disabled veteran should look like.
This list includes Dawn Halfaker, Senator John McCain and Congresswoman Tammy Duckworth. Duckworth and Halfaker are both amputees. McCain has a total loss of use of an arm. All of these were officers, and two of the three went to a military academy.
The Combat Only camp believes these veterans are what all disabled veterans should strive to achieve regarding success after disability.
To those who support Combat Only ideology, injuries like tinnitus, depression, bad back, and similar would be considered less severe and probably should not get a rating. After all, these people can function in society and hold jobs, usually.
Problems with "Combat Only" Ideology
Now, there are two problems with the Combat Only ideological proposal.
First, it would force military personnel (and later as veterans) to not have a "public" workers compensation type coverage. Meanwhile, civilians would receive compensation for the same injury via Workmens Comp.
Let's look at West Point again. For example, let's say the marching band coordinator loses her hearing because the tuba player accidentally blows the horn next to her ear. If the hearing loss is permanent, she would probably receive civilian workers' compensation for tinnitus.
If Combat Only wins the day in the marketplace of ideas, we would see a dramatic impact against servicemembers. Here, a military person who loses her hearing because a shell is detonated too close to her head in combat would not get military workers' compensation – ie no VA disability for that person with combat induced hearing loss.
Remember, severe disabling conditions while in combat are the only ones that qualify.
In a Combat Only world, military sexual trauma victims would be out of luck – the rape is combat induced. Those unfortunate women and men suffering from mere [sic] depression may not qualify because there is no outward manifestation of the injuries she or he suffered. Yet, the medical literature available now tells us depression is disabling on par with being a paraplegic.
For those reading this saying, "well you can fake depression," there are tests available currently that can detect malingering. Malingering is a term used by doctors meaning the person is faking it. For over twenty years, doctors have been able to test for malingering symptoms with some degree of success.
Regarding tinnitus, the veteran exposed to the shell shock may have suffered a TBI due to the sound waves from the blast. <<Yes, it has been proven that explosions close to the head can cause traumatic brain injuries.>> TBI can impact a person in many devastating ways.
However, without testing for a disability of even tinnitus – which can be a sign of TBI – , VA would potentially not provide compensation for the injury.
This is my fear if Combat Only ideologies win the day.
Veterans who were harmed while truly serving their country, both on the battlefield and at home, supporting those who are in battle, will wind up with no safety net to compensate for any permanent injury. Meanwhile, their civilian counterparts get paid more and have safer job environments.
Instead, veterans' family members will be forced to bear the burden of disability where VA disability, and related benefits, used to pick up the slack. Removing Workmens Comp from active duty will increase the burden soldiers are asked to bear long after they separate from the service.
This result will impact our Nation's ability to recruit top quality soldiers. It will impact our ability to fight future wars.
Later, there will be higher instances of welfare and homelessness for the veterans and veterans families who are unable to provide care. Let's remember, these systems like VA disability are in place because serving in the military is inherently dangerous. For that reason, societies for centuries have provided compensation to wounded soldiers.
The fact is, it really does take a village when it comes to fighting wars – not just those on the battlefield as some suggest.
Here is a partial listing of those service-members who would be out of luck if we cut our public workers compensation for military members. Good luck getting insurance with those documented injuries after the fact – they will be considered pre-existing.
Out of this list, pick out which "veterans" you believe should be eligible for disability benefits, if any, who were injured outside of combat:
Service-members injured while loading planes to fight a war
Those injured from exposure to radiation
Those injured from experimental medications/vaccines
Those injured while doing "police actions"
Those injured during exercises simulating real world events
West Point football players
West Point Preparatory School football players
Back to the West Point Loophole
In light of these changing perceptions, we need to be on guard against naysayers who come against the following two things in support of their Combat Only ideology.
First, veterans are entitled to claim compensation for injuries or illnesses that are the result of military service, period. Second, VA deems the ratings we receive as being reasonable and within the purview of what Congress demanded.
Since the people elect Congress, it would lend to reason that the will of the people is in support of veterans to received the disabilities to which they are entitled. Most American's like the idea of ensuring that any American willing to put on a uniform should be taken care of if injured.
This "West Point Loophole" of claiming a disability from "service" while in college does seem like a huge stretch. It makes me wonder how the loophole was even created and when. At least we can figure out that much.
Nonetheless, the West Point Loophole should be closed. People playing football for college are not entitled to any kind of Workmens Compensation regardless of what school they are at. I'm not clear as to why West Point football players should be any different than those at Ohio State.
Veterans on LinkedIn Respond: Is it "perverse" to claim disability benefits?
A West Point professor and Army officer is the most recent voice against the current disability system. Only, his plan for vets may not be a good one. According to Dan Gade, the current disability system creates a "perverse incentive" by allowing too many veterans to claim too many disability ratings.
I wrote about this topic on LinkedIn and received a ton of feedback from other veterans. If you're reading this and curious about what veterans really think, check out the group. It's called Military Network.