'New' Million Veteran Program DNA Database Uses Google Cloud Partner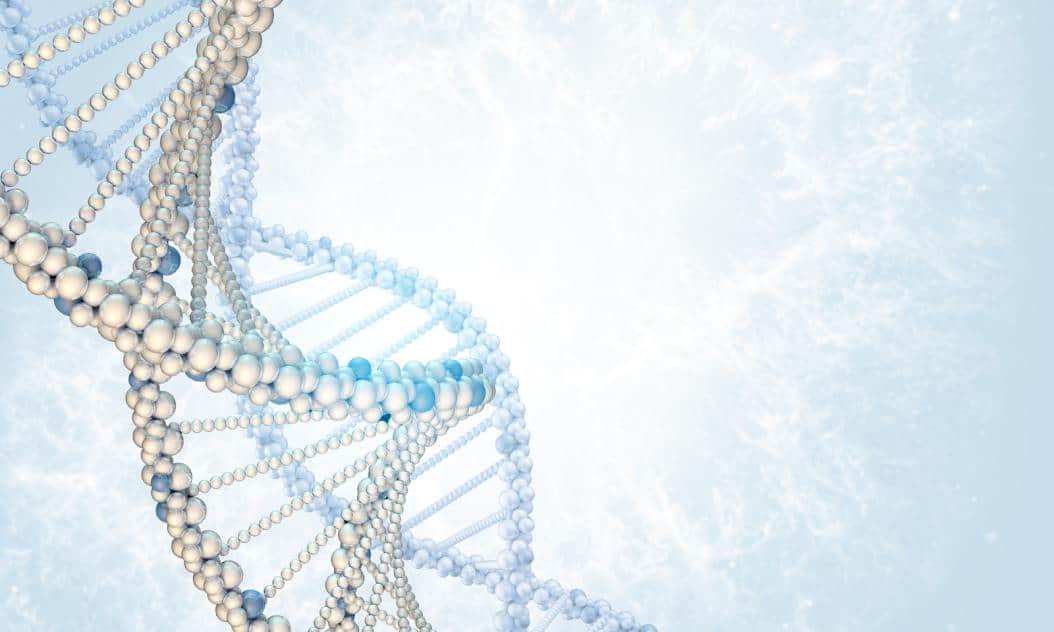 The Department of Veterans Affairs is still pushing its Million Veteran Program as a "new" DNA database seeking veterans to consent to their DNA being used in the database, and that its "safe" database is supported by a Google Cloud partner.
WCPO Channel 9 of Cincinnati just published a supposed new news story about the "new" DNA database "called the Million Veteran Program" that is a "voluntary research program funded entirely by the VA's Office of Research & Development."
VA staff physician John Harley says participants "data is safe" because a barcode is stamped onto the tube of blood rather than the veteran's name. "The tube we have is marked with a barcode so your name isn't on that. You're completely protected."
Perhaps "safe" is a relative term depending on how you view use of cloud technology and algorithms that specialize in de-anonymizing data. The statement from Harley is misleading in that readers would be led to believe the data merely stays in the bottle with a barcode affixed to it. But, that is just not accurate.
Google Cloud Partner
Seven Bridges, a Google Cloud partner, facilitates the data interchange between the agency database and the private sector researchers making millions creating new medical breakthroughs. Cloud computing systems tied in with the database are spread throughout the country from Atlanta to Stanford.
Two months ago, Google announced its foreign company DeepMind, an England-based artificial intelligence company, will be accessing veteran genomic data within the MVP program. Shulkin reassured the public that the data would be anonymized under HIPAA but such private information protection rules have long been known to be inadequate in today's era of artificial intelligence.
Meanwhile, DeepMind was pinched in England for failing to take adequate steps to inform participants of their involvement over The Pond.
In 2016, I busted a deal between AI start-up Flow Health before the Russian-linked company was able to access MVP data. After exposing the deal, VA admitted the deal was illegal, but the agency refused to provide any contract discussing Flow Health's access.
RELATED: Veterans Affairs Almost Gave Away Veteran MVP Genomic Data To Russian Affiliated Company
It took me writing a blog post after reviewing press releases to catch the almost illegal breach of veterans' privacy related to the MVP program. I am one guy. None of the massively well-funded news agency's caught the problem.
So, when I am sleeping at night, who else is watching this program to be sure veterans are protected?
Can we simply say, like Harley, that veteran data is "safe" and put the issue to bed when enticing veterans to participate? Can a veteran give informed consent to participate in the program without an accurate communication about the risk?
Created In 2011, Not "New"
Beyond that, agency public affairs agents are still promoting the project as "new" even though it was founded in 2011.
Would you call a car made in 2011 a "new" car?
The Million Veteran Program is the largest genomic database in the world with over 500,000 volunteers as of August 1, 2016.
The program was created out of the White House Precision Medicine Initiative. Researchers in the private sector use the data to create new inventions and other breakthroughs to earn billions without a clear channel for contributing toward the cost of building or maintaining the database.
RELATED: VA Employees Indicted For Bribery In Medical Device Sale Scheme
According to VA, Research using MVP data is already underway, studying a range of medical issues like mental illness and heart and kidney diseases. The program also has rich data on various health conditions that are common in Veterans. Approximately 62 percent of MVP enrollees report a current or past diagnosis of high blood pressure and about a third report tinnitus. Also, nearly a third or 32 percent of Veterans present with a history or current diagnosis of cancer.
"We believe MVP will accelerate our understanding of disease detection, progression, prevention and treatment by combining this rich clinical, environmental and genomic data," said Dr. David J. Shulkin, the then VA Under Secretary for Health.
"VA has a deep history of innovation and research. MVP will allow the nation's top researchers to perform the most cutting-edge science to treat some of the nation's most troubling diseases."
Why Not Be Honest?
Every month, I see a few articles promoting the Million Veteran Program as a "new" program seeking new volunteers. I am not sure if the publications are actually published under the guise of news while being paid placements or public service announcements.
At the end of the day, I am sure the medical industry stands to benefit substantially from programs like VA MVP, but they should be honest in how the message and risks are conveyed to the public.
RELATED: Facebook Says It Stopped 'Top Secret' Plan To Datamine Medical Records, Hashing To De-Anonymize Data
I wrote extensively last month about the risk of sharing genomic data where VA asserts such data is anonymized under weak HIPAA rules, because that same data can be easily de-anonymized using private genomic databases, a reality since at least 2012.
With advances in artificial intelligence, privacy may be a thing of the past even with your own health records if you volunteer for these programs.