DOD A No-Show At Iraq And Afghanistan Burn Pits Congressional Hearing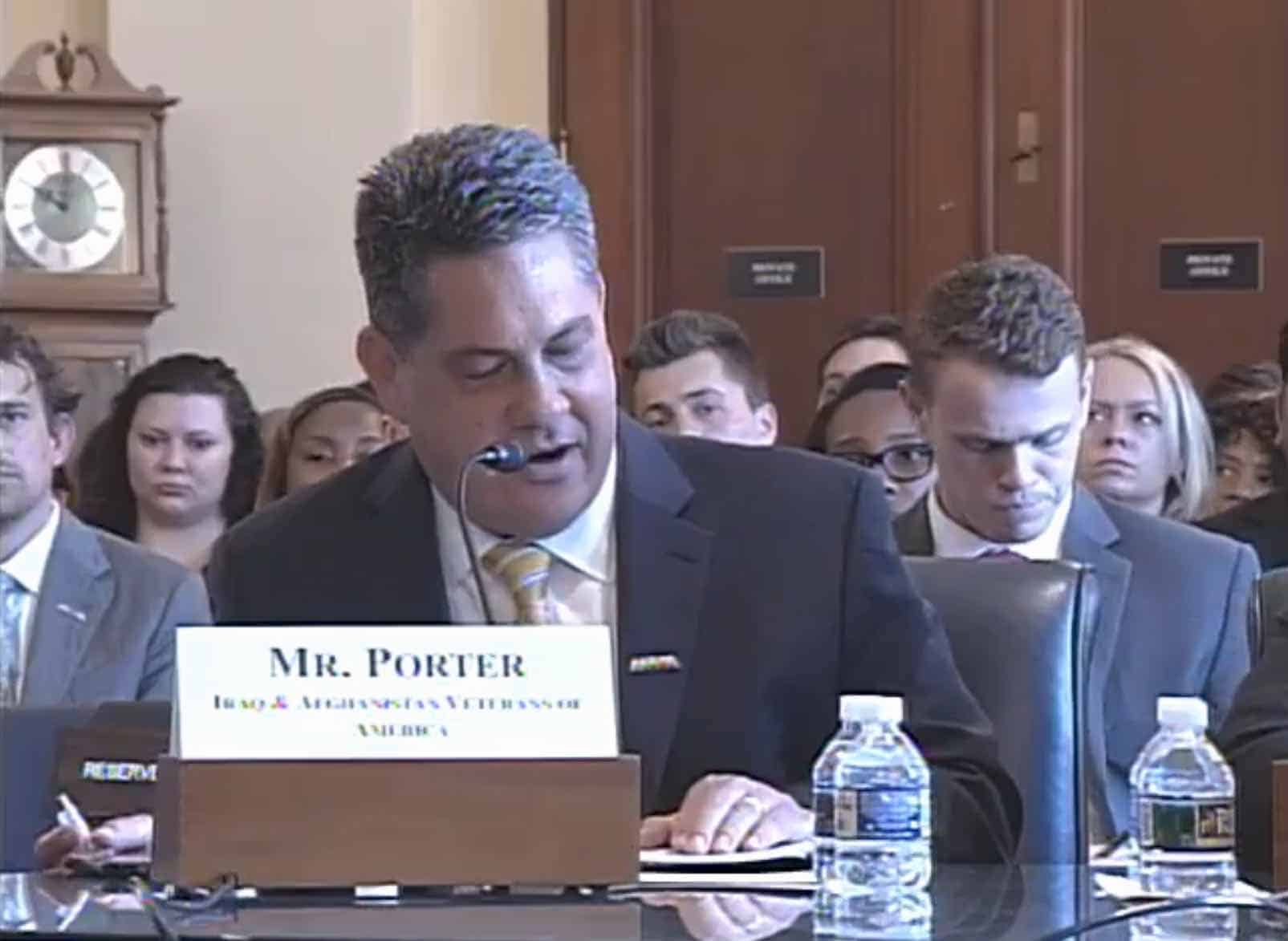 The DOD was a no-show at a key hearing addressing shortfalls in benefits and research of the impact of burn pits on veterans who served in Iraq or Afghanistan held by the House Committee on Veterans Affairs.
The hearing, which covered problems related to exposure to toxic smoke from burn pits, addressed the failure of VA and DOD to adequately research and respond to problems veterans now face as civilians. These shortfalls are still significant despite over a decade of research into health effects of the exposures.
RELATED: DisabledVeterans.org Burn Pit Articles
Over 140,000 veterans and current service members are enrolled in the Airborne Hazards and Open Burn Pit Registry, but VA still maintains it does not know enough about hazards of exposure to known toxins to grant service connection for many conditions veterans suffer from.
Officials presently believe over 3.5 million soldiers were exposed to burn pit smoke but only 9,000 veterans have applied for disability benefits, supposedly.
Does that sound right? I suspect VA is lowballing the number with the effect of making Congress think the number injured is substantially smaller than it is to justify not spending money researching the subject.
ROUNDTABLE: VA/DOD Animal Research Not 'Valid' For Burn Pit Exposure, Good For Helping For-Profit Companies Patent Research Though
"Year after year, we have seen an upward trend in the number of our members reporting symptoms associated with burn pit exposure," said Tom Porter, legislative director for Iraq and Afghanistan Veterans of America. Porter was a Naval reservist who also deployed to Afghanistan and suffered from injuries linked to burn pit smoke.
Of course, part of the problem with low numbers of veterans seeking benefits is the piss poor job VA does adjudicating the exposures and the refusal of many VA doctors to assess and treat veterans claiming exposure to burn pit smoke.
RELATED: Does VA Burn Pit Registry Hold Out False Hope?
Many of those testifying, including Porter, highlighted how the existing burn pit registry is underutilized but the reality is practically every registry VA created to address implications of certain exposures of past wars were a disappointment to veterans.
Two years ago, IOM released a report addressing burn pits and the registry. They concluded the VA burn pit registry was essentially useless because it poorly collects the data and policymakers inside VA refuse to maximize the usefulness of the data for causation.
RELATED: Biden Finally Links Son's Death To Burn Pit Related Cancer
Of course, much of the mystery about what the toxins may have done could be resolved if VA or DOD followed through with the government's promise in 2003 to draw blood before deployment to help prevent problems faced by veterans of Gulf War who developed mysterious illnesses upon return.
Do you have an experience with your VA doctor you'd like to share about burn pits and VA health care? Did you notice how much Congress focused on the value of the data being gleaned from transitioning to the Cerner EHR platform?
Rep. Gus Bilirakus mentioned something quite interesting. He wants an independent third party to evaluate burn pits. He also pushed back about how the VA burn pit registry is essentially useless for research purposes as a result of how the agency put it together.
When asked, VA responded that it is quite content in its cozy relationship with the IOM and that the agency is negotiating yet another study with IOM that will likely be as useless in furthering benefits adjudication sciences as the previous, which is used against veterans seeking benefits – – serving as an anti-veteran device that holds us back.
So, should we placate to VA's continued slow-walking of the science while veterans die? Or, should we blow past VA and OIM research and look to funding third parties?
Conveniently missing from the hearing was VBA undersecretary Paul Lawrence to answer questions from Congress about disability benefits.
WATCH HEARING: https://veterans.house.gov/calendar/eventsingle.aspx?EventID=2177