Senate Passes $55 Billion Veterans Health Reform Bill, VA Mission ACT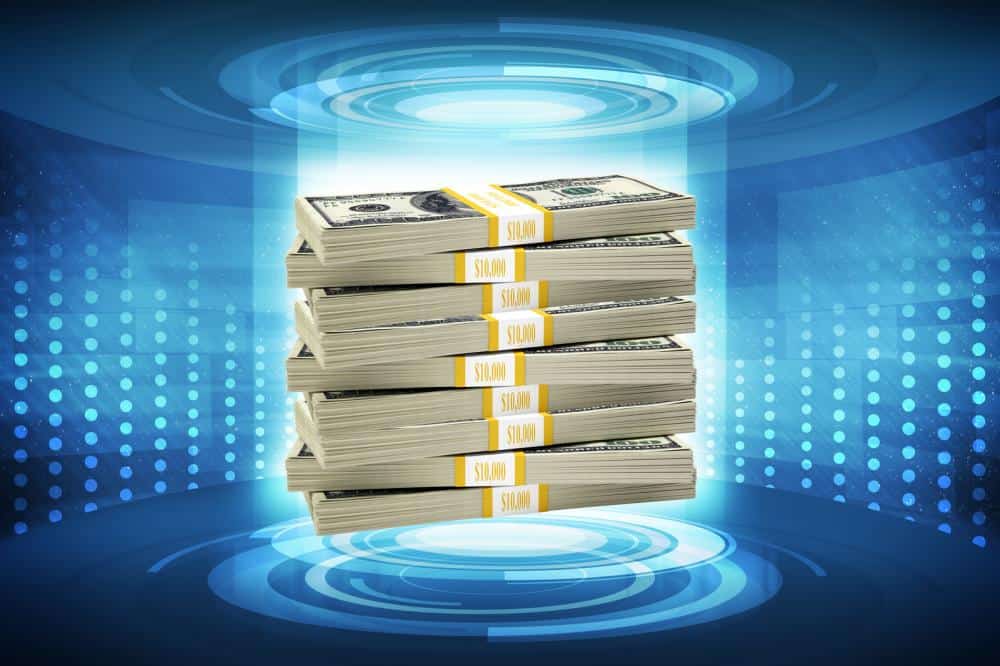 Lawmakers at a vote of 92-5 passed key Veterans Health Reform legislation today costing taxpayers $55 billion called S. 2372 VA Mission ACT of 2018. The bill is now on its way to the White House for signing, and the President said he would sign it.
The bill seeks to address community care to replace VA Choice, expand benefits to family caregivers, and to initiatea review of VA infrastructure to shut down unnecessary facilities.
The most difficult part of the bill to pass was the replacement to Veterans Choice Program. The updates remove certain hang-ups such as the 40-mile rule. Now, certain veterans can use community care if approved.
Of course, the Department of Veterans Affairs has sole purview over who does and does not get community care. Those unhappy with decisions can use the sham process of VHA Directive 1041, VA Clinical Appeals, which does not allow higher review of a decision past the VISN. The VA Healthcare system does a horrible job adjudicating appeals and often violate due process rights of veterans by ignoring evidence veterans supply in support of their claim.
Many examples of these failures are evidence in expulsion of veterans' caregivers from the Caregiver Program. Spouses seeking appeals of wrongful decisions rarely get justice, and they are not afforded an opportunity to appeal adverse decisions to the Board of Veterans Appeals or the US Court of Appeals for Veterans Claims.
"The review of any decision under subsection (d) or (e) shall be subject to the Department's clinical appeals process, and such decisions may not be appealed to the Board of Veterans' Appeals."
As for expansion of the Caregiver Program, the program is presently limited to only caregivers of severely disabled veterans who served post-9/11. The bill supports expanding to caregivers of Vietnam era and earlier, too. After four years, veterans of all eras will be added to the program.
The bill also addresses closing down VA facilities that are unneeded similar to BRAC when the Pentagon shut down military facilities. The goal of the bill related to construction is to shed certain facilities from VA's inventory.
RELATED: RAND Says VA Healthcare Awesome
There are high odds that such facilities will be sold to the highest bidder at severe discounts and then leased back to the federal government following renovations. That seems to be a trend discussed a few years ago.
RELATED: Health Net Slammed For Poor Veterans Choice Performance
In support of VA Mission ACT, VSOs united and provided a letter to Congress, included below in italics for your review.
VSO Letter To Congress
Dear Chairman Roe, Ranking Member Walz, Chairman Isakson and Ranking Member Tester:
On behalf of the millions of veterans, service members and family members we represent and advocate for, we offer our strong support for the "VA Maintaining Internal Systems and Strengthening Integrated Outside Networks Act of 2018," also known as the "VA MISSION Act of 2018."  This historic veterans legislation would consolidate and reform VA's community care programs; extend funding for the current Veterans Choice Program for one year; strengthen VA's ability to recruit, hire and retain quality medical personnel; review, realign and modernize VA's health care infrastructure; and extend eligibility to VA's comprehensive caregiver assistance program to aging and disabled veterans injured before September 11, 2001.
Our organizations strongly support expanding eligibility for VA's comprehensive caregiver program to all generations of seriously disabled veterans, while maintaining the caregiver benefits that are currently available.  Today, this program provides full comprehensive caregiver assistance only to veterans injured on or after September 11, 2001, leaving family caregivers and veterans injured during World War II, the Korean, Vietnam and Gulf Wars ineligible for this critical support.  The legislation will help to correct this injustice and we – along with millions of members in our organizations – applaud you for taking this action and look forward to working in the future to ensure that both injured and ill veterans from all eras are eligible for this benefit.
The legislation would consolidate VA's community care programs and develop integrated networks of VA and community providers to supplement, not supplant VA health care, so that all enrolled veterans have timely access to quality medical care.  The bill includes funding to continue the current Choice Program for an additional year until the new community care program is implemented as well as important workforce improvement provisions to strengthen VA's internal capacity to delivery care.  This carefully crafted compromise represents a balanced approach to ensuring timely access to care while continuing to strengthen the VA health care system that millions of veterans choose and rely on.
The legislation also includes a new Asset and Infrastructure Review (AIR) process intended to design and implement a comprehensive plan to optimize and modernize VA's medical care facilities. The AIR process would provide meaningful stakeholder involvement, transparency and other safeguards during the review process to help ensure the final result leads to a stronger and better aligned VA infrastructure able to deliver care to veterans when and where they need it.
Since the access and waiting list crisis exploded in 2014, Congress, VA and veterans leaders have debated how best to strengthen and reform the delivery of veterans health care to ensure timely and seamless access for enrolled veterans.  The legislation before the Committee would take a major step towards that goal by making improvements to and investments in the VA health care system, creating integrated networks so that veterans have access to care when and where they need it, and providing the further recognition and assistance to family caregivers of severely disabled veterans deserve.
As leaders of the nation's veterans and military service organizations, we thank you for your steadfast leadership in crafting this important bipartisan bill and call on all members of Congress to seize this historic opportunity to improve the lives of veterans, their families and caregivers by swiftly passing the "VA MISSION Act of 2018."  The men and women who have served, are serving and will serve in the future are counting on Congress' support.