Obama Signs Camp Lejeune Families Act Into Law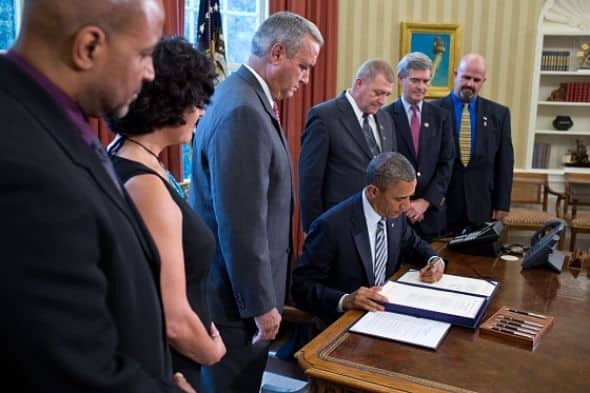 President Barack Obama signed into law today legislation designed to improve healthcare for veterans and help homeless veterans.
The bipartisan "Honoring America's Veterans and Caring for Camp Lejeune Families Act of 2012" allows the Department of Veterans Affairs to provide VA healthcare to veterans and their families who have been diagnosed with a disease related to the toxic water contamination that occurred at Marine Corps Base Camp Lejeune from 1957 to 1987.
The act also strengthens VA programs designed to serve veterans who are homeless or at high risk for homelessness, the White House said. The act renews the VA's authority to work with community organizations and make use of previously underused VA properties to provide assistance to homeless veterans.
It also bans protests within 300 feet of military funerals 2 hours before or after funeral services. The Westboro Baptist Church in Topeka, Kan., notoriously protests at military funerals because the military tolerates gay service members.
Read more: