VA Health Care Head set to leave Veterans Affairs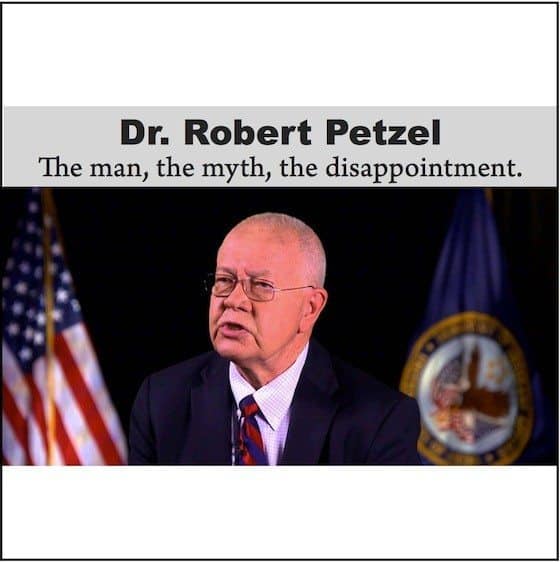 Dr. Robert Petzel is set to leave VA after the most scandal-ridden VA Administration in modern history. Not often has one man's management been linked to more deaths.
Congratulations, Dr. Robert Petzel.
Amid one of the deepest crisis ever to beset the Department of Veterans Affairs, Dr. Robert Petzel is set to depart the agency now that President Obama has selected a successor. Dr. Petzel is the current Under Secretary of Veterans Health Care. Aside Under Secretary Allison Hickey of VBA, Dr. Robert Petzel has overseen one of the greatest scandal ridden VA administrations in modern history. Hailing from Minneapolis, Petzel will leave the agency in disgrace, at least from the perspective of many veterans.
Upon reflection, Dr. Robert Petzel has overseen cover-up after cover-up ranging from cancer treatment failures to mere appointment scheduling problems. Last year, he announced his upcoming retirement pending a decision from President Obama about a replacement.
Dr. Petzel will be replaced by a very predictable Chicago groomed Dr. Jeffrey Murawsky.
According to the Fed, Dr. Murawsky's background is as follows:
He served as the associate manager for Medicine and Neurology Services at the Edward Hines Jr. VA Hospital in Illinois. Since 2009, he has been the network director of the Veterans Integrated Service Network (VISN 12), as well as an associate professor of medicine at Loyola University Chicago Stritch School of Medicine.
Read More: https://www.federalnewsradio.com/513/3614876/Obama-to-nominate-long-time-former-fed-to-be-OMB-controller