'Best Person' For VA Secretary, Scott Brown, Also Considered Anti-LGBT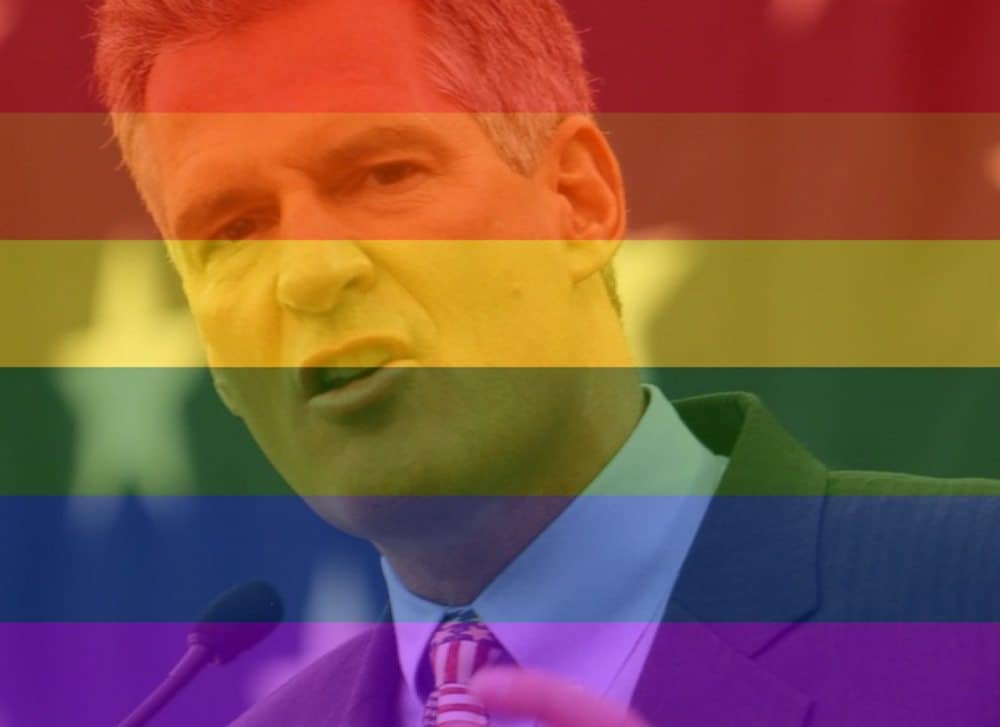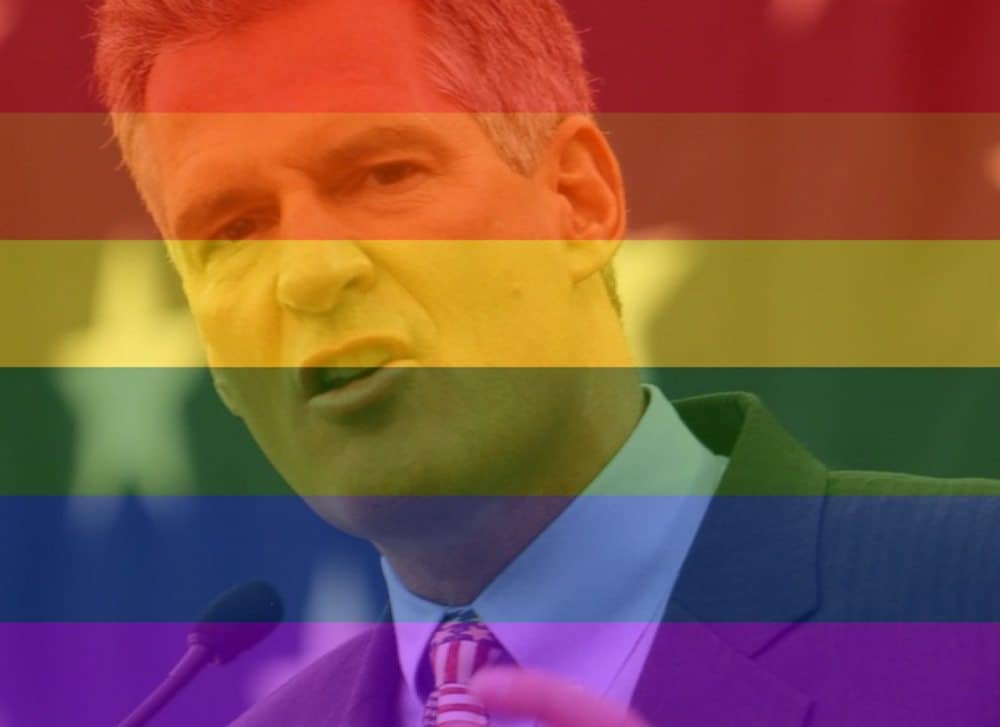 Headlines have been chalk full of article after article citing Scott Brown saying he is "the best person" for Trump's Veterans Affairs.
But is former Sen. Scott Brown the "best person" for the job? Will he protect women veterans? What about those in the LBGT community? How about disabled veterans? How many veterans think Brown is the best selection for VA Secretary?
There are a lot of unanswered questions that veterans and the real veteran community deserves answers before anyone is selected.
"All veterans, including those that identify with the LGBTQ community, deserve a Secretary of Veterans Affairs who will respect those advances and help move the interests of LBGTQ veterans forward," said Brian Lewis, well-known veterans rights activist and law student.
RELATED: Sen. Scott Brown An Anti-LGBT Candidate
Only time will tell, but it's important to note the press highlighting Scott Brown's assertion that he is "the best," has published nothing of substance in vetting his background to the public in relation to how he would lead VA.
Some veterans are women. Some are gay and transgender. Many are disabled. And all veterans are patriots who in large part rely on the press to help us select the best leaders.
Media Silent On Scott Brown Background
When asked, big name reporters at all the major news outlets have either been silent or acknowledged they are waiting for Trump to make a selection before publishing anything.
Why is that?
The news media has been all over all possible and selected members of Trump's A-Team like a cheap suit. But it remains silent over the qualifications and background top runners for running the singular most scandal-plagued agency in US History?
RELATED: Scott Brown Named In Creepy Fox News Lawsuit
Some insiders speculate the reason is that big publishers at NY Times, CNN, MSNBC and elsewhere are waiting for Trump to make as many horrific selections for his cabinet as possible to then trounce him in the media.
Should the press throw veterans into the fryer because of an election grudge? I think veterans deserve better, and it would be great if the press would take action and help Americans better understand all named candidates for Trump's cabinet, including VA.
RELATED: Majority Veterans Do Not Prefer Scott Brown As VA Secretary
Earlier this week, I surveyed veterans to find out over 80 percent prefer Chairman Jeff Miller versus Scott Brown. The next day, I uncovered that he was linked to a sexual harassment and possible assault incident of a fellow Fox News employee.
Brown And Some Anti-LGBT Positions
The newest wrinkles are numerous and repeated comments by the former Senator and Fox News employee about the LGBT community that have some advocates up in arms.
Over the years, Brown did establish himself as a champion in anti-LGBT policies including refusing to support the "Don't Ask, Don't Tell" repeal. He even went as far as to threaten one supporter of gay rights following a vote.
RELATED: Brown said "you're through" after vote to keep anti-gay measure off ballot
Over the past 8 years, LGBT rights have moved forward resulting in VA taking massive strides to serve the veteran LGBT community through supportive policies. Trump has given no indication he intended to repeal those services.
Now, the consideration of Brown, a lawmaker who does not support LGBT policies, has many in the community concerned.
Brian Lewis says Brown's consideration has raised concerns. "Brown's consideration as Secretary of Veterans Affairs demonstrates a lack of sensitivity to the needs of LGBTQ veterans within the Department of Veterans Affairs," said Brian Lewis.
"LGBTQ veterans have fought hard to have their marriages recognized, and to even be recognized as veterans, and they deserve a Secretary of Veterans Affairs who will respect those advances and help move the interests of LBGT veterans forward."
Here is are some of Brown's more controversial positions related to gay rights that now may impact some veterans:
He opposed domestic partners having children together
He opposed gay marriage, supported civil unions
He initially opposed repeal of Don't Ask, Don't Tell but reversed
According to the Boston Globe:
Earlier this year, Democrats criticized him for not joining in a delegation video offering encouragement to gay teens who might be otherwise contemplating suicide. They also criticized his voting record and comments on gay rights issues while a state lawmaker.
"The junior senator is and has been a staunch opponent of equal marriage, he is opposed to the Employment Non-Discrimination Act," party Chairman John Walsh said during the conference call. "When he was in the state Legislature, he voted three times for a constitutional amendment to ban equal marriage and opposed funds for the commonwealth's commission on gay and lesbian youth."
As to Brown ultimately voting for the repeal of "don't ask, don't tell," Walsh said: "Scott Brown only stepped forward to do the right thing after it was clear that the repeal would pass without his vote. That's not leadership by any definition, and it shows Scott Brown is only willing to vote the interests of the LGBT community in Massachusetts when its in his best political interest."
As for comments from Lewis, I agree that the next Secretary needs to support all veterans to the maximum extent of the law.
Does Brown have what it takes?
Let's have a conversation about this and drive the dialogue rather than let insiders push prospective secretaries onto us who lack the experience we need.