OSC Busts Oakland VA Regional Office 14,000 Claim Blunder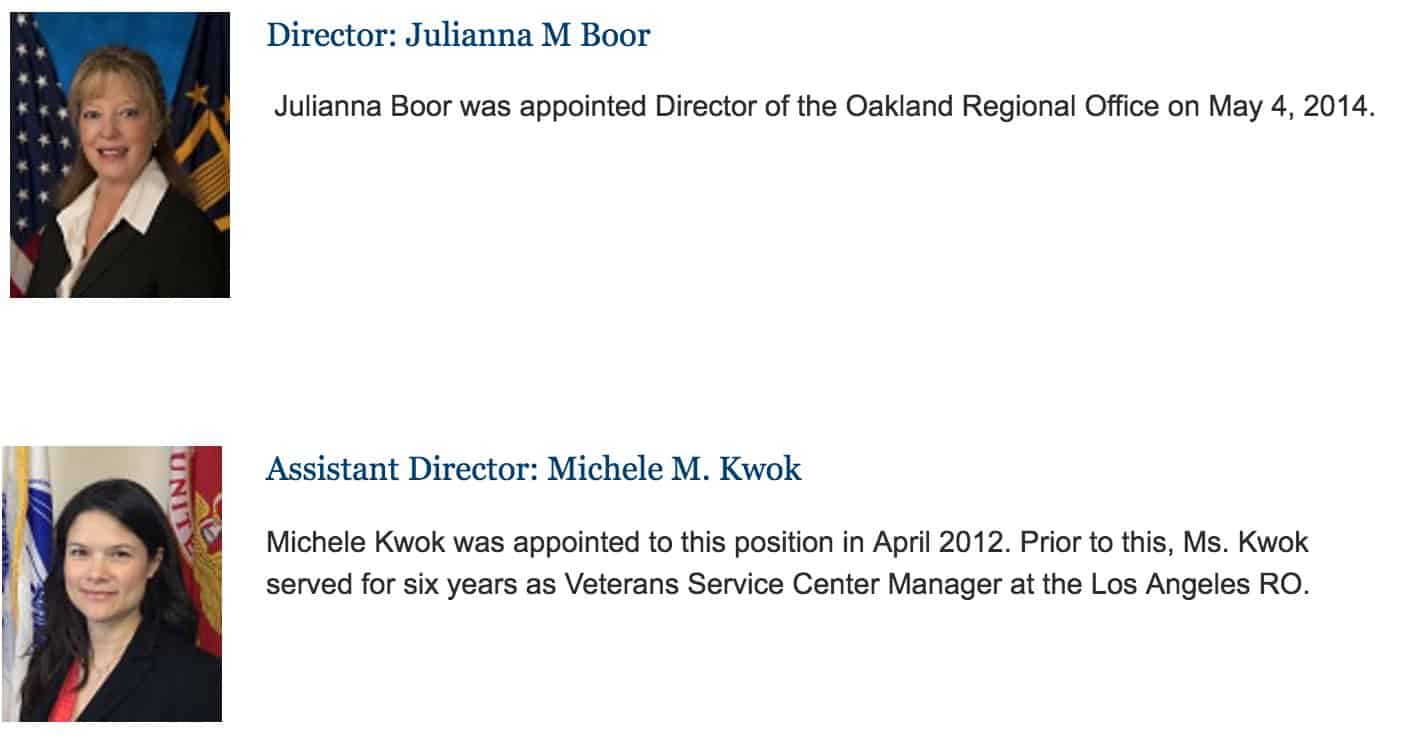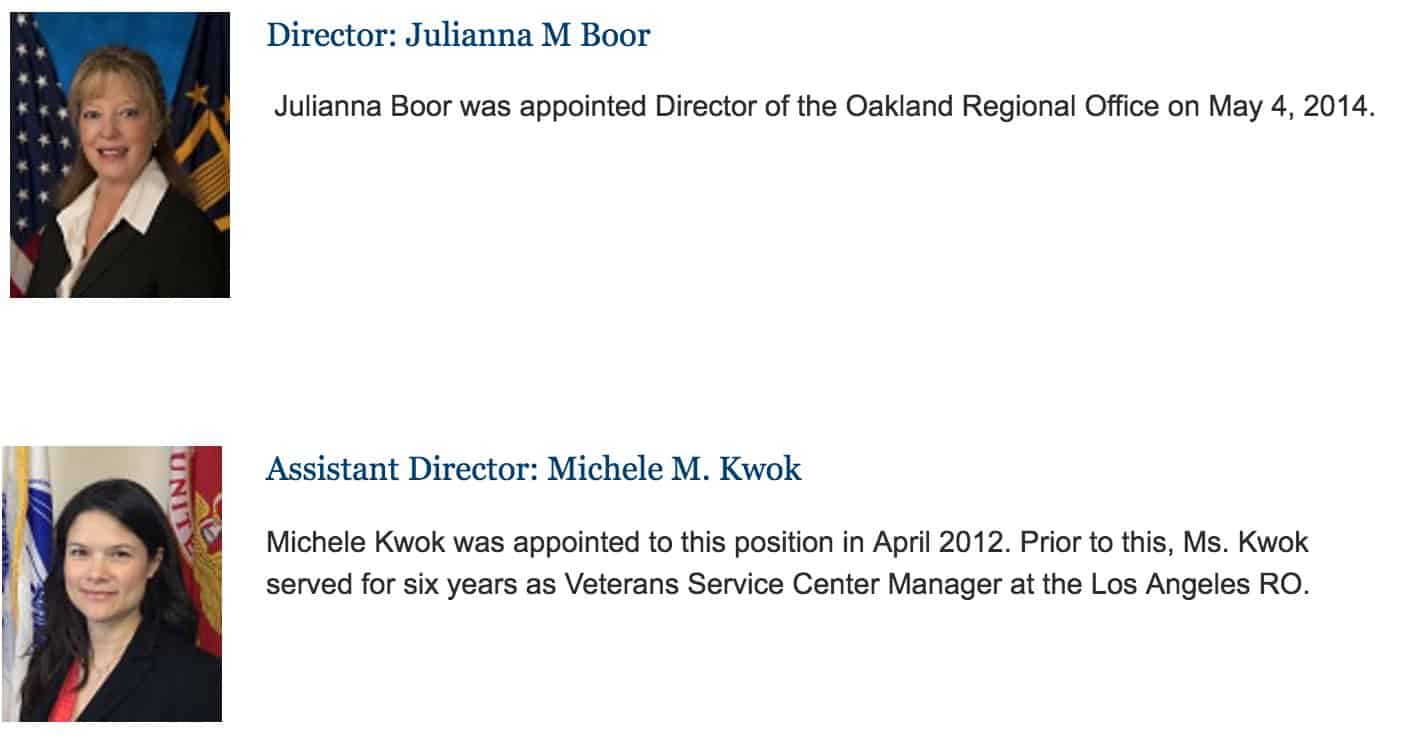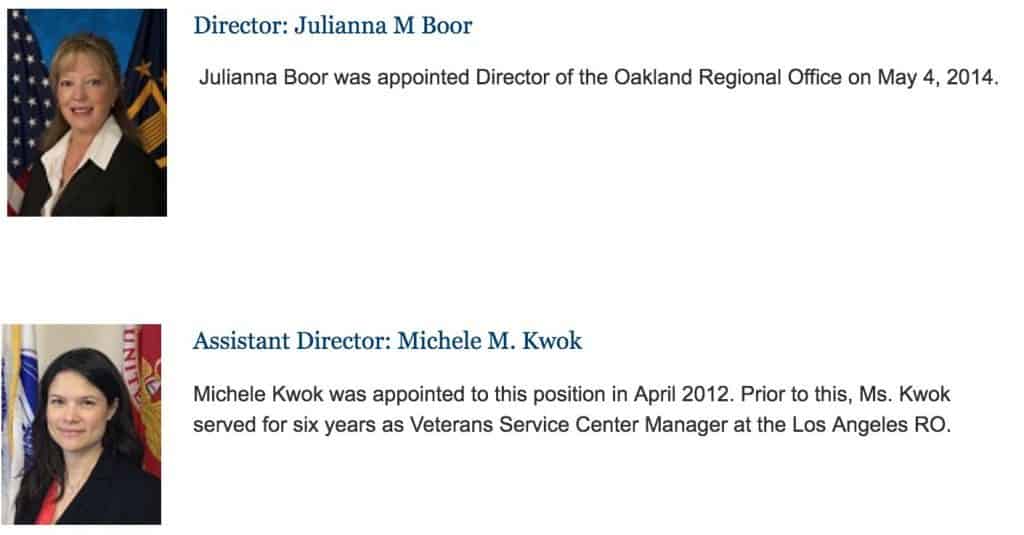 The Office of Special Counsel admonished Oakland VA for it massive failure to process over 14,000 informal claims dating back to the 1990's.
OSC rebuked OIG for a poor analysis of problems at Oakland VA that included consciously hiding old claims, poor recordkeeping that precluded accurate investigation, and no penalty for obvious mismanagement that resulted in countless veterans missing out on benefits.
Remember when Allison Hickey told us going to an electronic recordkeeping system was the savior of the disability compensation system?
Wasn't the push to "go electronic" for VA recordkeeping supposed to eliminate these kinds of near fraudulent activities? How are these problems persisting?
READ: OSC Report On Oakland RO To Congress
In a report sent to Congress, OSC explored allegations that Oakland VA leadership intentionally hid files from investigators:
"Ms. Brown and Ms. Cheney both stated that they personally processed the files at issue in 2012 and 2015, which the VA OIG reported they were unable to locate. Ms. Brown and Ms. Cheney asserted that they were members of a five-person team assembled in November 2012 to process these claims. Ms. Brown and Ms. Cheney also noted that again in 2015, they were instructed to review large batches of claims, many of which were the same unprocessed files they reviewed in 2012. Furthermore, Ms. Brown asserted that V ARO managers consciously hid claim files from investigators in an effort to conceal significant processing delays. She also explained that recommending training was inappropriate, and was a disservice to V ARO employees who had attempted to process pending claims but were prevented from doing so by V ARO managers who reassigned them to other administrative duties. Ms. Cheney noted similar concerns, asserting that training was not the root cause of the processing delays. Ms. Brown and Ms. Tolliver questioned why VARO did not take' disciplinary action against managers responsible for these issues." (emphasis added).
OSC also called out OIG for contradictory conclusions about a backlog at the location:
"I have reviewed the original disclosures, the agency report, and the whistleblower comments. There have been positive steps taken to address processing errors. However, a 2015 VA OIG investigation substantiated allegations concerning a significant backlog of benefit applications, while the report in this matter noted that investigators did not find evidence supporting a backlog. These contradictory conclusions, so close in time, suggest that VARO's poor recordkeeping was so serious that it precluded investigators from thoroughly reviewing the allegations." (emphasis added).
Despite confirming certain allegations including massive mismanagement, disciplinary actions were not taken:
"In addition, the report acknowledged significant delays and deficiencies in file processing. Notably, the average wait time for applications sampled in this investigation was six and a half years. These are serious delays for disabled veterans, their dependents, and survivors. Despite these findings, the investigation did not recommend disciplinary actions for VARO managers. The whistleblower comments were particularly compelling, calling attention to the lack of management accountability, and the fact that unprocessed claims have been a longstanding problem at V ARO." (emphasis added).
Oakland VA Whistleblower
In the statement of Rustyann Brown, Allison Hickey, the former Under Secretary, provided Congress with false information about the backlog and apparent cover-up:
"On March 4, 2015 then Under Secretary Allison Hickey replied to Congresswoman Barbara Lee that these claims in Oakland were just copies and that she (Ms. Hickey) would like to tell the rest of the story. She testified that these claims were done not once, but twice by the hard working employees at Oakland. She said every one of the 13, 184 had come in and made their claims formal and that no Veteran waited. She testified that they did not misplace any of the 13,184.

"Yet, the OIG report of January 8, 2016 claims because of poor record keeping, the list could not be found therefore how does the VA prove they did them all? The OIG report stated that they could not substantiate that the 537 informal claims, that had not been stored properly, were actually part of the original 13 ,184. When these 537 claims were found it was no surprise. Rumors of them being moved around the building, had been heard for a long time. When I looked at the claims on the cart (the picture presented during hearings), the very first claim I pulled out had my initials and the date 11-2012. These were part of the original 13,184 and management had them piled on a cart trying to hide.

"I saw with my own eyes these claims. That I reviewed day after day and questioned to my superiors, over and over until we were removed from the project."
It is important to note that Ms. Brown is a disabled veteran who fought for the rights of her fellow veterans until she was removed. I hope more VA employees learn from her example.
READ: Full Rustyann Brown Rebuttal To OIG Failure
OSC Oakland VA Regional Office Press Release
OSC wrote a press release about their investigation and recommendations yesterday that one of the whistleblowers sent to me for publication here in addition to other information.
Here it is:
Whistleblowers Reveal Deficient VA Benefit Claims Processing in Oakland
FOR IMMEDIATE RELEASE
CONTACT: Nick Schwellenbach, (202) 254‐3631; [email protected]
WASHINGTON, D.C./October 13, 2016 –
In a letter sent to the White House and Congress today, the U.S. Office of Special Counsel (OSC) reported that the Veterans Affairs Regional Office (VARO) in Oakland, California, failed to process veterans' benefits claims accurately and in a timely manner. This delayed the accurate payment of benefits to veterans and their dependents, in some cases by years. Three Oakland VARO whistleblowers came to OSC with disclosures of the Oakland VARO's deficiencies, prompting an investigation. Those whistleblowers are Rustyann Brown, a former claims assistant, Roselyn Tolliver, a veterans service representative, and Lydia Cheney, a veterans service representative.
According to the Department of Veterans Affairs (VA) investigative report into the whistleblower allegations, Oakland VARO managers did not provide adequate oversight to ensure timely and accurate processing of informal benefit claims. The report noted that VARO employees did not process fifteen percent of files selected for an audit in an appropriate amount of time. Of the sixty files selected for the audit, nine featured significant delays in processing, ranging from five to more than seven years. While the nine affected veterans eventually received retroactive payments, they waited on average six and a half years for benefits. In the case with the most significant delay, VARO received an application in February 2006 from a veteran with Post‐Traumatic Stress Disorder (PTSD), which was not correctly processed for seven years and eight months.
In addition, the Oakland VARO's recordkeeping was so poor that investigators could not find logs or spreadsheets tracking the number of unprocessed claims, thus hampering their ability to fully investigate the scope of the whistleblowers' allegations. However, another recent VA investigation confirmed that Oakland VARO staff had not processed a "substantial amount" of claims dating back to the mid‐1990s.
While the VA has proposed more training and quality assurance reviews to remedy the problems uncovered, the VA's investigation did not recommend discipline against VARO managers. After reviewing the whistleblowers' comments, which called attention to the lack of management accountability, Special Counsel Carolyn Lerner found the VA's proposed corrective actions unreasonable (the comments for each whistleblower can be found at this link, this link, and this link). The VA's proposed actions do not go far enough to address the systemic problems discovered at this facility. The Special Counsel also urged the VA to expand on its audit of claim files.
"The whistleblowers performed a public service by bringing to light the severe delays in processing veterans benefit claims and deserve our gratitude," said Special Counsel Carolyn Lerner. "These delays are particularly disturbing since the applicants are disabled veterans and their dependents. No veteran should have to wait years before receiving the benefits they are owed for their service to this nation."
***
Source: OSC Oakland RO Press Release