Pelosi Veterans Roundtable Addresses Concerns Of Advocacy Community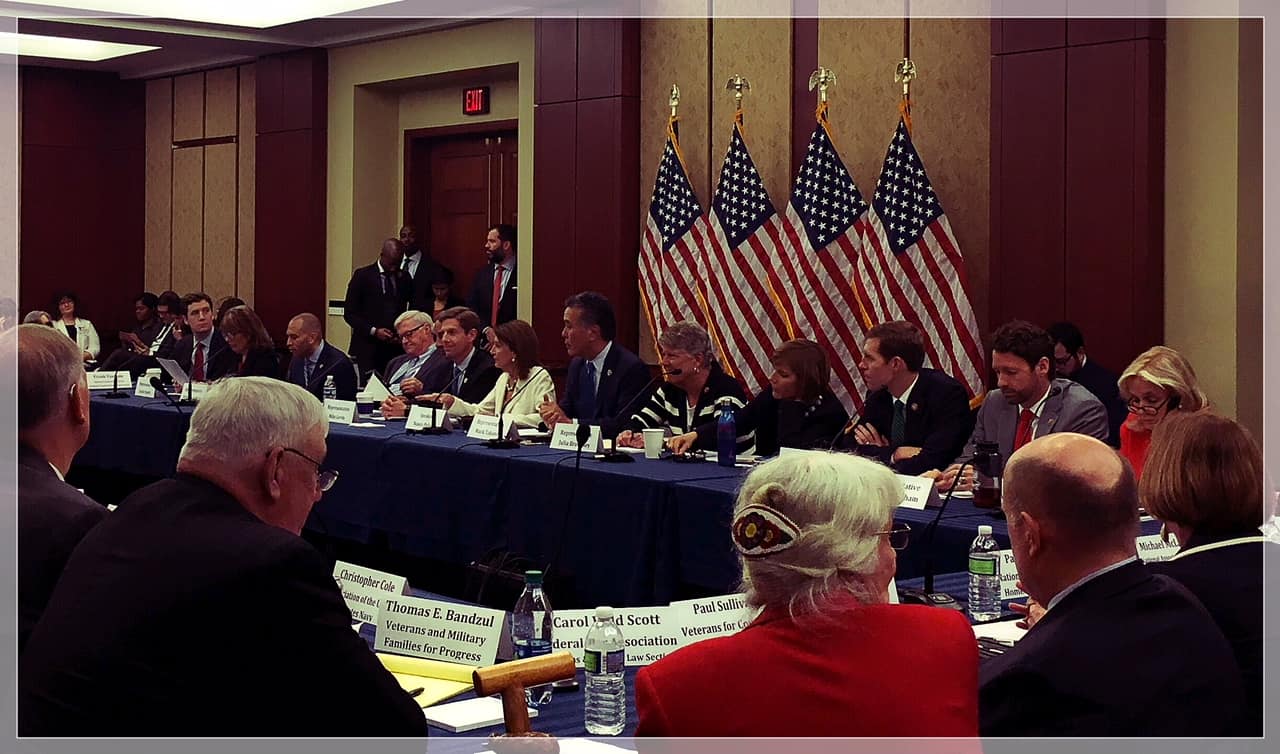 House Speaker Nancy Pelosi held her semi-annual veterans roundtable with various groups to address shortcomings in congressional support yesterday.
Each year, Speaker Pelosi holds a roundtable with Democrats on the House Committee on Veterans Affairs. The goal of the roundtable is two-fold: 1) veteran organizations have an opportunity to address their concerns with senior lawmakers; and, 2) senior lawmakers have the chance to explain what help they need to pass certain laws in the future.
The give and take were explicitly addressed by Speaker Pelosi at the midway point of the conference.
After a few organizations addressed the needs of certain select groups of veterans within the population, the Speaker highlighted one of the stumbling blocks.
She carefully explained the relationship between defense funding, which includes funding for veterans, and the need for veteran organizations to apply more pressure on lawmakers to support increased defense spending.
More on that in a second.
My overall perspective was that the roundtable has a lot of value because it gives smaller veterans organizations a chance to voice their concerns directly to the Speaker of the House. Regardless of political affiliation, veterans are well served when more voices are allowed in the room beyond The Big Six veteran organizations.
As far as I know, Republican members do not hold a similar event. I am not sure why, but roundtables like this, especially since the VA is not allowed to participate, is positive.
Breakdown Of Spending
Paraphrasing, the Speaker explained one-third of overall defense spending includes funding for veterans issues. If veteran organizations do not get onboard with increasing certain elements of defense spending, the overall spending for veterans issues is truncated.
This concept is illustrated by USA Facts.
Their website demonstrates the split out of spending by the mission. Veterans' spending is included within Common Defense, which is divided into three categories: 1) National Defense and Support for Veterans; 2) Foreign Affairs and Foreign Aid; and, 3) Immigration and Border Security.
Sometimes, funding that appears allocated solely for defense spending may impact veterans. For example, DOD funds are sometimes used for joint projects like digitization of joint recordkeeping systems.
My point here that Speaker Pelosi tried to drive home was that veteran organizations need to pay more attention to funding bills that indirectly impact veterans issues.
I am sure I butchered the explanation, but I think you get the gist of it.
That aside, the room addressed concerns over the Mission Act, deleterious support for veterans who are suicidal, and firearm possession by distraught veterans – – to name a few.
Who I Went With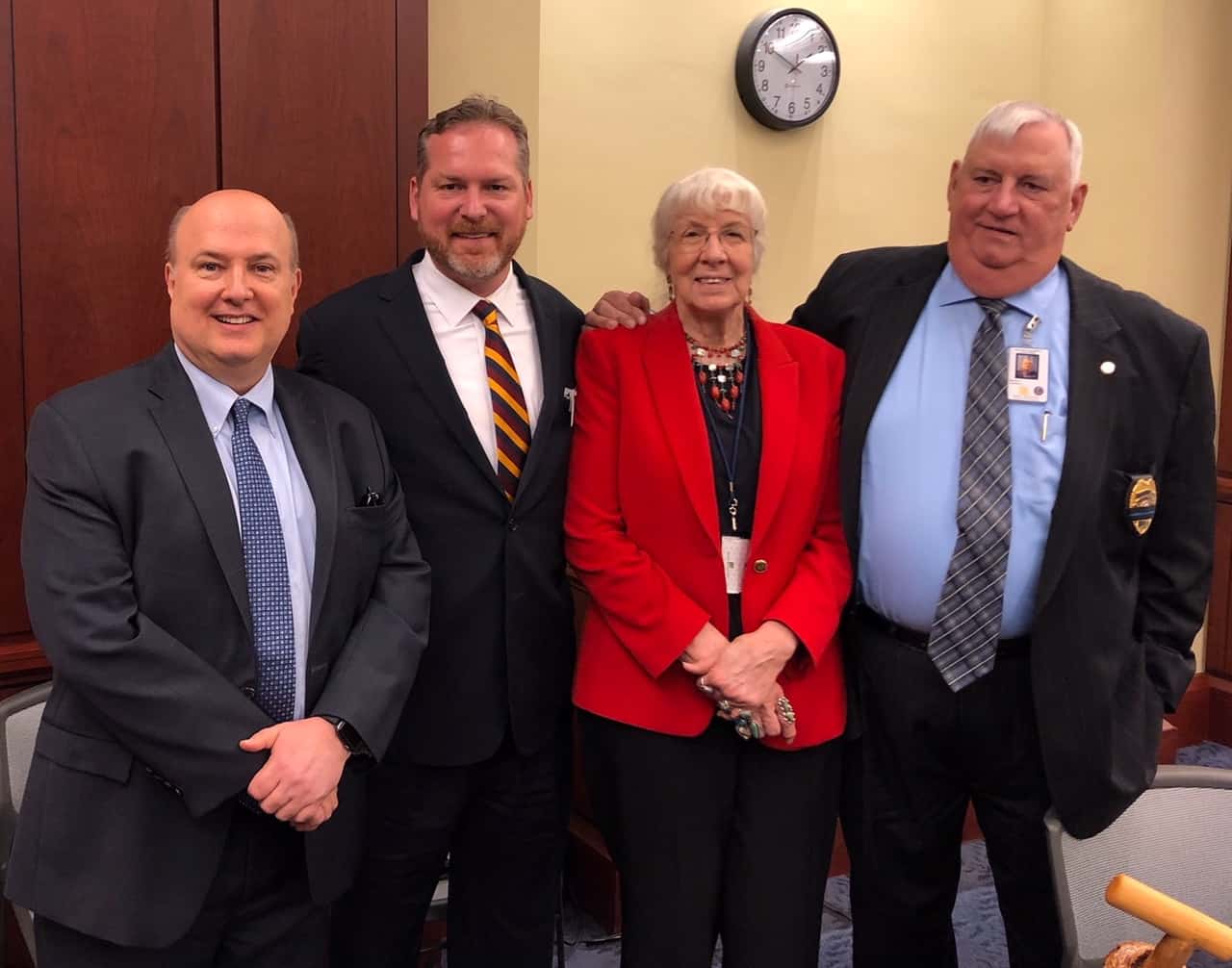 My friend Thomas Bandzul, counsel for Veterans and Military Families for Progress, invited me to attend. At the event, we caught up with Carol Scott of the Federal Bar Association and Paul Sullivan, co-founder of Veterans for Common Sense.
Carol is a dear friend whose legal focus has been expanding the rights of veterans who are Native American.
Some of you may recall that I got my start on Capitol Hill with Veterans for Common Sense back in 2012, and Paul and Thomas were the first people I met at my first House Committee hearing.
That was my first time rubbing elbows with decisionmakers and stakeholders on the Hill. That year, 2012, VCS lost its multi-year lawsuit against the agency for failing to provide timely care to veterans suffering from posttraumatic stress disorder.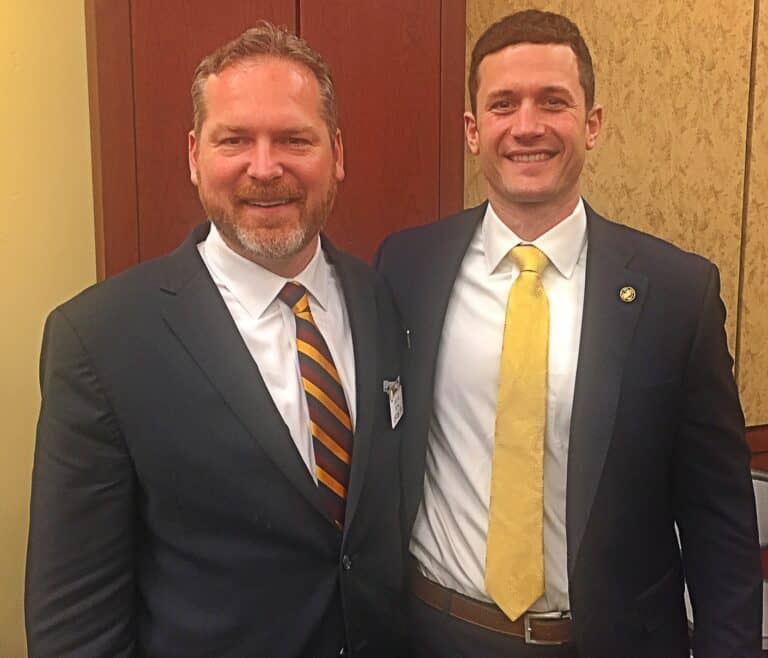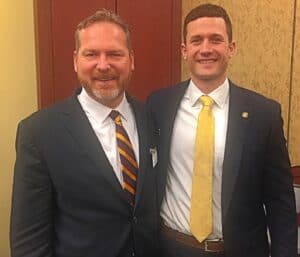 After the meeting, I caught up with Michael McLaughlin, the legislative committee head of National Association of County Veteran Service Officers – – a fellow Minnesotan.
McLaughlin works as a county veteran service officer for Blue Earth County, in Minnesota.
Next Steps
On a personal note, I hope to spend more time on the Hill moving forward. For the past few years, my family has been on a bit of a rollercoaster after the death of my daughter's mom, Amie Muller, and two additions to my own family.
My friend Carol Scott talked about problems in "Indian Country" with Native American veterans struggling to access help getting benefits. Apparently, VA created a set of roadblocks for certifying Tribal Veteran Service Officers.
Native American veterans experience higher rates of disability, and VA continues to fail in providing culturally competent mental health care and resources to veterans on tribal lands. While there, we happened to run into Jefferson Keel, president of the National Congress of American Indians (NCAI), while eating lunch.
I took it as a sign.
That aside, I plan to build out a nonprofit supporting veterans' economic opportunity through advancing our rights in the Vocational Rehabilitation & Employment program.
Since that program enjoys a major focus of my professional work as an attorney, it stands to reason for the development of a nonprofit for the purpose of advancing veteran-friendly policies makes sense.
There you have it. I'm too tired to get deep on any of the issues, but I am curious about your thoughts based on what I listed out above.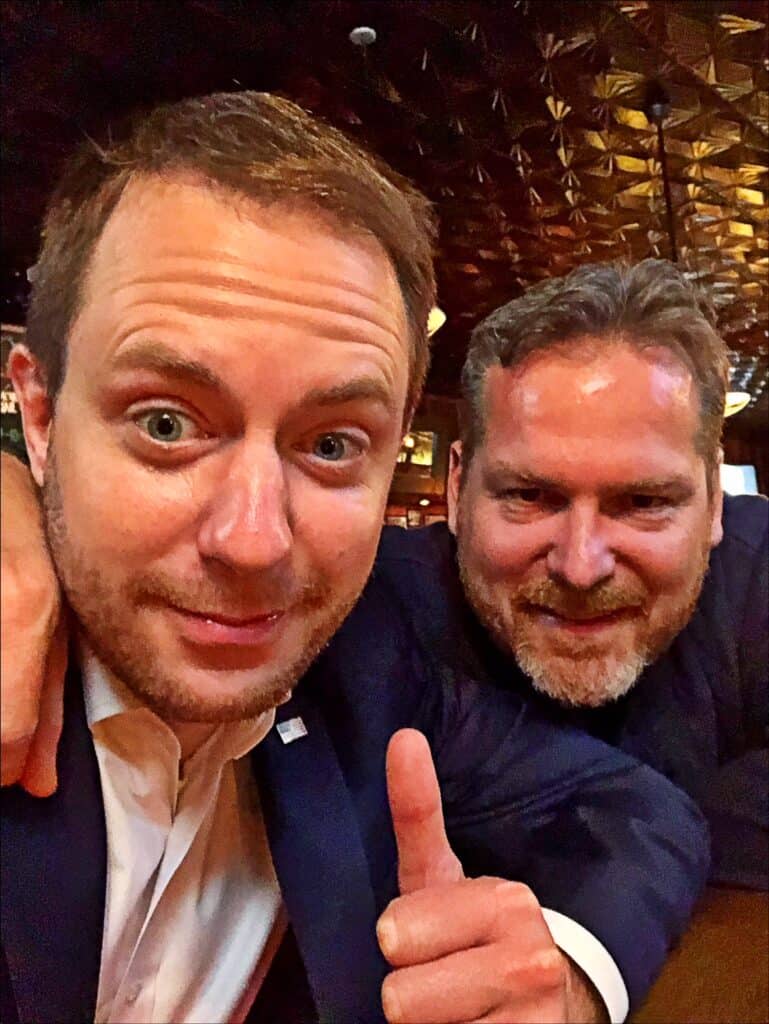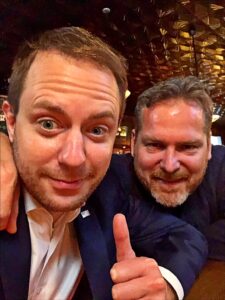 Moving forward, my buddy Chris Neiweem offered to put me up whenever I come to town, making trips like this one more economical.
Some of you may recognize Chris from his periodic appearances on Fox News battling Democrat pundits on issues of national security and veterans policy.
Chris is formerly with IAVA and exposed his own scandals related to veterans benefits and health care.