New Veterans Suicide Executive Order Signed By President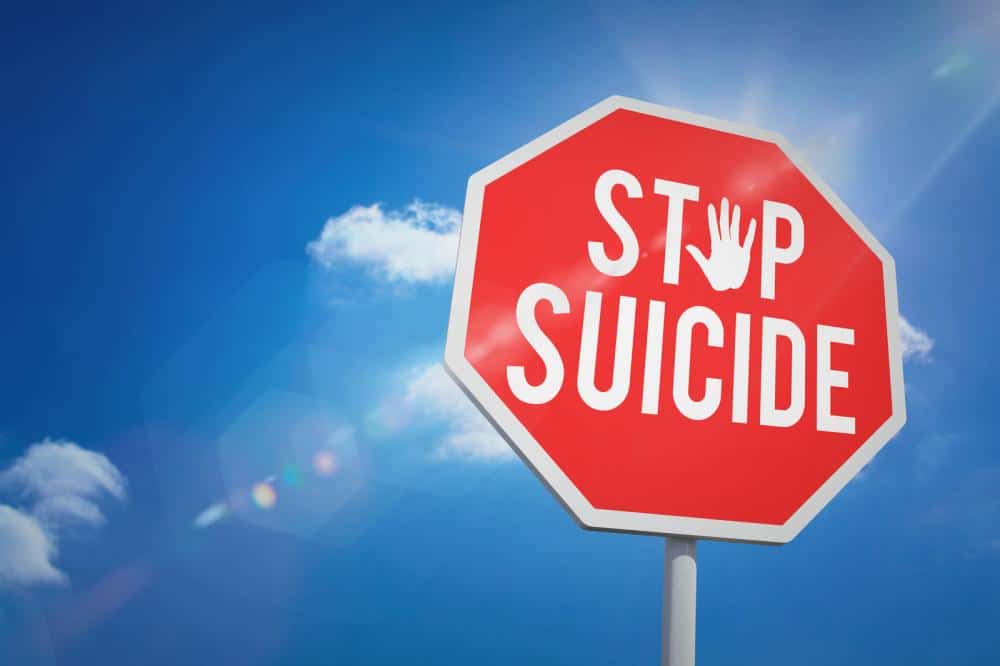 President Donald Trump created a new Cabinet-level task force by signing a new executive order called the PREVENTS initiative.
The executive order creates a task force that includes secretaries from VA, DoD, HHS, and Homeland Security. The PREVENTS initiative, short for President's Roadmap to Empower Veterans and the National Tragedy of Suicide, will serve as a mechanism to provide grants to state and local governments while also monitoring veterans suicide trends.
"To every veteran, I want you to know that you have an entire nation of more than 300 million people behind you," Trump said. "You will never be forgotten. We are with you all the way."
One element of the initiative will focus on reaching veterans who do not use the Department of Veterans Affairs. 2/3 of the daily 20 suicides are by veterans that do not use VA for health care.
In the next year, the agencies will set up a team that will:
Develop a comprehensive national public health roadmap outlining the specific strategies needed to lower effectively the rate of Veteran suicide, with a focus on community engagement,
Design and propose to Congress a program for making grants to local communities, which will increase their ability to collaborate with each other, integrate service delivery and coordinate resources to Veterans, and
Develop a national research strategy to improve the coordination, monitoring, benchmarking and execution of research in the field of Veteran suicide prevention.
AMVETS, while supporting the goal, in a statement expressed concerned about the delay that will occur between set up and additional suicides.
"It … begs the question of what steps our government will take to actively curb veteran suicide while this blueprint is being developed over the next 365 days," the statement reads. "If the statistics hold true over the next year, over 7,000 lives will be lost before full implementation is realized. The reality is 'crisis' has no patience, and neither should we."
VA Secretary Robert Wilkie plans to work with its partners to move PREVENTS forward.
"We are committed to saving Veteran lives, but just as there is no single cause of suicide, no single organization can end Veteran suicide alone," Wilkie said. "We must work side by side with our partners at all levels of government — and in the private sector — to provide our Veterans with the mental health and suicide prevention services they need. This executive order advances the public health approach to suicide prevention further by identifying key integrations and connections across the federal government and communities that can be used to save Veterans' lives."
On the surface, this seems like a great move and it shows the President is making movement on veterans issues as promised. I do have a couple of concerns, though.
This executive order is the second President Trump has signed that addresses veterans issues – and both seem to operate like vacuums to suck veterans into the VA health care system citing mental health care and now suicide prevention.
The first executive order automatically enrolls veterans into VA health care programs when a soldier exits the US military. The program was supposedly aimed at eliminating barriers to using VA health care apparently including the barrier of abstaining from VA services.
The second executive order, here, cites the statistic that 14 veterans commit suicide each day who are not part of the VA health care system. I guess that could make sense if veterans in the VA health care system were suicide free or experienced significantly lower suicide rates.
However, the other 6 veterans who commit suicide each day are in the VA health care system, so I am not clear increasing VA involvement in the life of a veteran who does not want it will somehow improve the numbers.
Again, and I have said this before, there are around 22 million veterans in the United States. Around 7 million are enrolled in VA health care, give or take a few. The suicide numbers are largely proportional, so I am not clear how VA will improve the odds by reaching out to veterans who abstain from VA health care, to begin with.
After all, many veterans still commit suicide who make use of VA health care, and that number is proportional to the overall number of veterans. So, will pushing more veterans into the VA health care system really help reduce veteran suicide?
I have nothing against helping veterans. But, I am concerned that we may be witnessing expansion of the fed under the guise of helping veterans that may serve as a justification to roll out more expansive programs, not just impacting veterans, but all Americans.
Keep an eye on how the agency now uses this mandate to fund marketing campaigns and other forms of media to win the hearts and minds of the American public.