GAO Report Shows Disqualified VA Doctors Hired To Treat Veterans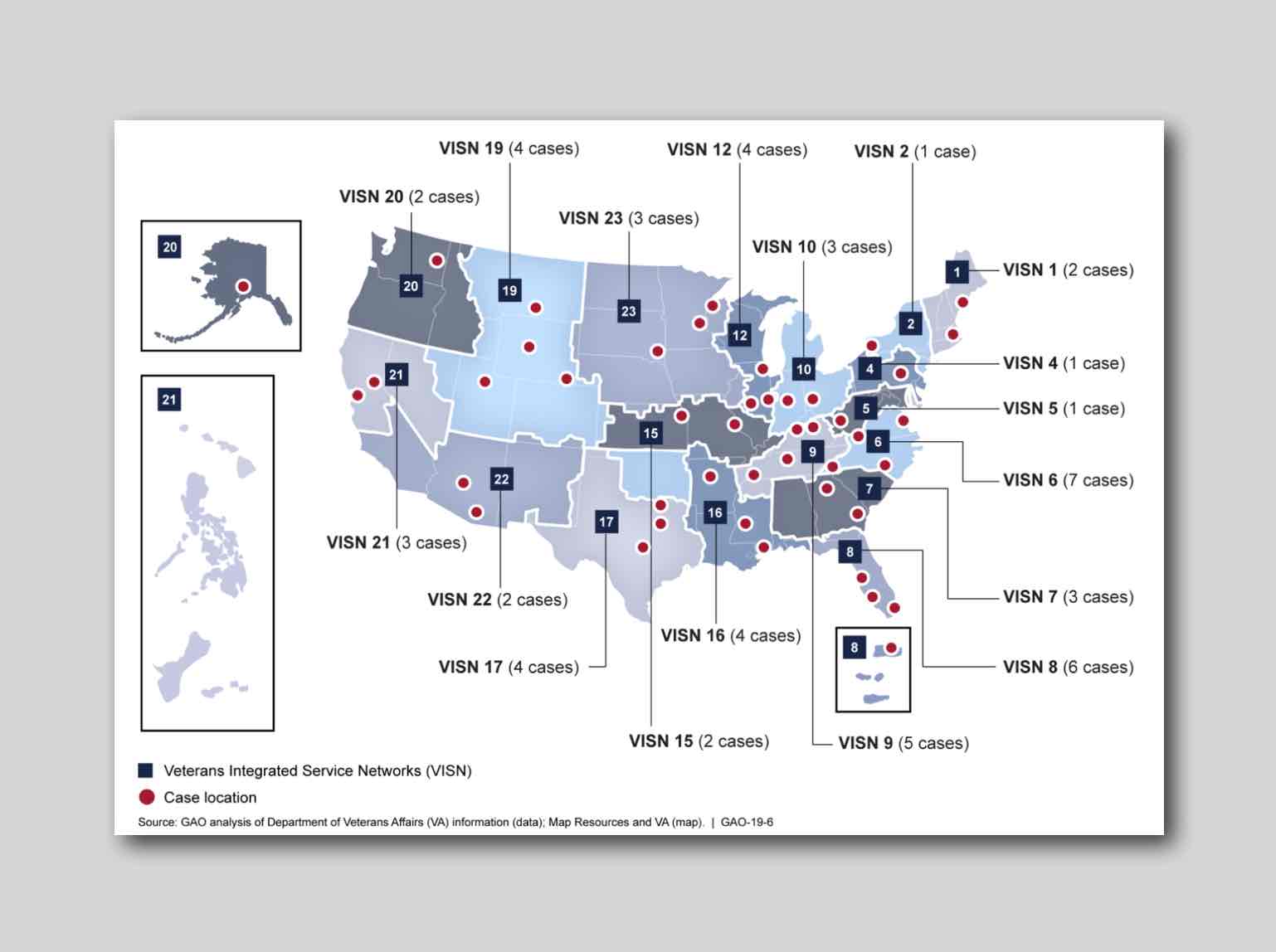 In a new report, GAO impugned the quality and safety of VA health care revealing the agency hired unqualified doctors to treat veterans.
The watchdog agency, Government Accounting Office (GAO) has called on VA to tighten up its credentialing. GOA's audit of the agency found multiple instances where veterans received medical services from 57 disqualified providers who were disqualified from providing care to patients.
"VHA facilities did not consistently adhere to policies regarding providers with adverse actions," GAO said in its report. That report was delivered to the House Committee on Veterans Affairs Subcommittee on Oversight and Investigations.
The report hones in on one massive failure within the agency that has plagued its hiring and credentialing of clinicians for years – – staff responsible for credentialing are not provided mandatory training focused on credentialing.
Seems like an obvious issue given the history of problems VA continues to struggle with within its audits and various investigations by the press.
FierceHealthcare, a government-centric publication, highlighted a few examples from the report worth noting.
In at least five facilities, agency hiring officials were unaware of hiring policies against hiring doctors with revoked or surrendered medical licenses.
Underlying admissions for relinquishing one's licenses were in instances of misconduct, incompetence or providing substandard care. Anyone with these issues is supposed to be precluded from working for VA to provide medical care.
In one instance, VA hired a nurse whose license was revoked for patient neglect who later resigned.
This issue is not a new problem.
Over the years, various news reports have highlighted VA's struggle to maintain adequate credentialing of its doctors, which is a part of this problem. In some instances, VA would publish false credentials to the public about its own doctors.
In one instance, VA reportedly hired a doctor who previously surrendered his license after failing to complete continuing education. Now, continuing education can be very important in areas like stroke treatment or management of atrial fibrillation, for example.
In other instances, VA would select unqualified clinicians to provide diagnostic medical services including detection and treatment of veterans seeking benefits following traumatic brain injuries.
In 2015, I started working with Kare11 News and AJ Lagoe to uncover instances where my own clients were economically or physically harmed due to this form of negligence.
At that time, we uncovered VA used unqualified doctors to diagnose traumatic brain injuries. This investigation uncovered another problem where the agency published false or expired credentials to the public about their doctors – – both problems likely existed for a decade or longer.
At the end of the day, the agency does not tightly police its own clinicians to ensure they are appropriately licensed, adequately credentialed, and adequately trained to provide the services they are providing to veterans nationwide.
Obviously, the agency failed to address the core problem. The agency fails to hold officials accountable when they fail to select appropriately trained and qualified clinicians to provide medical services to veterans.
Apparently, the problem is so prevalent the agency continued to hire unqualified clinicians to provide services to veterans without licenses to provide those services.
Who will be held accountable? How many veterans were harmed?