Trump Pumps More Money Into VA Budget, 'Biggest Ever'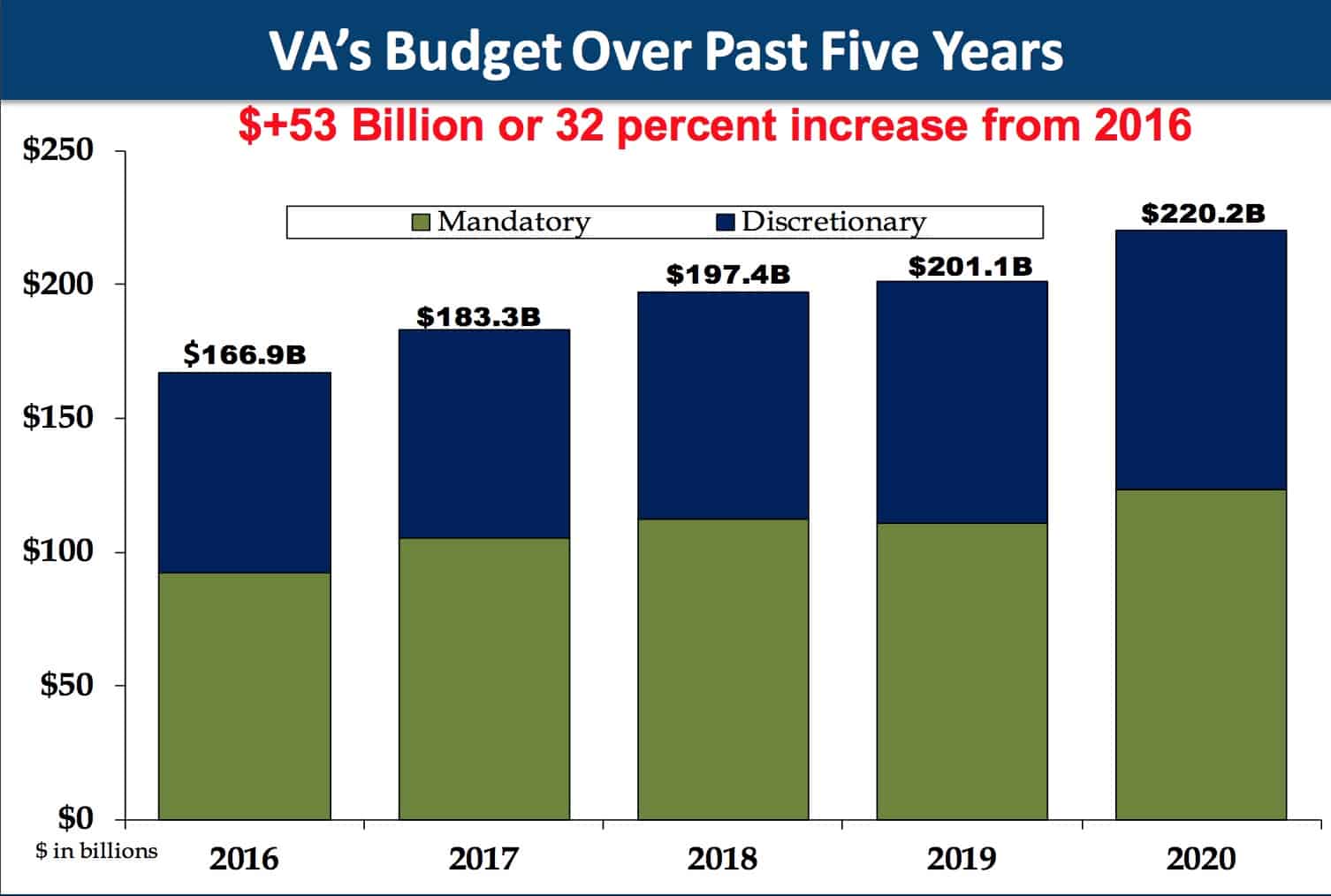 The Trump Administration proposed a 10 percent budget increase for the Department of Veterans Affairs to a record $220 billion.
The budget proposal included $123.2 billion for mandatory spending and $97 billion for discretionary spending. The amount eclipses the proposed increase last year that came in at $199 billion. For some perspective, in 2016, the budget proposed was $167 billion.
Prior to this announcement, the VA Secretary Robert Wilkie expected it to be the biggest ever. He obviously was on the inside track with that one.
Wilkie said the budget request will "ensure that the nation's veterans receive high-quality health care and timely access to benefits and services."
"This is a significant increase in VA funding and demonstrates the administration's commitment to supporting our veterans," he said.
Around $8.9 billion is allocated to implement the new VA Mission Act broken down:
$5.5 billion for continued care of Choice population
$2.9 billion for expanded access for care, based on average drive time and wait time standards, and expanded transplant care
$271 million for Urgent Care
$150 million to expand Caregivers
The budget proposal allocates $1.6 billion allocated to modernize electronic health records so that VA's health records system can communicate with the new DOD health records system. Some analysts give over 90 percent odds the modernization will fail just like numerous previous attempts.
On a small note, the budget increase will include $22 million to the failed Office of Accountability and Whistleblower Protection (OAWP).
This office was one of the biggest letdowns of the Trump Administration in relation to accountability that failed to hold senior leaders accountability while facilitating spying and retaliation against low-level employees.