Senior VISN 6 Officials Unlawfully Accessed Veteran's Medical Records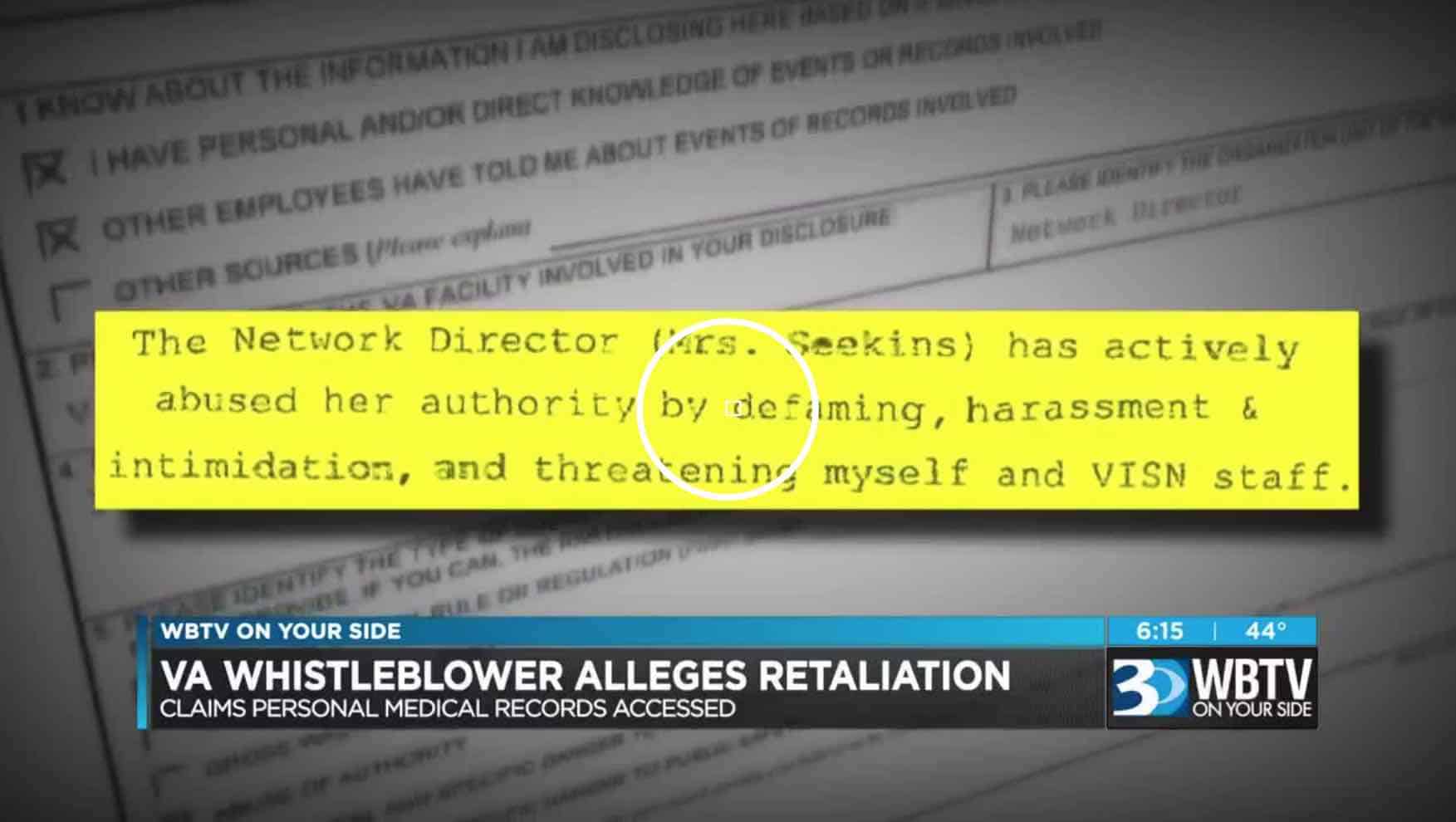 A recent report shows senior VISN 6 officials unlawfully accessed confidential medical records of an employee who is also a veteran.
The employee, Joseph Edger, a senior official there himself, filed a complaint with the failed and ironically named Office of Accountability and Whistleblower Protection. The complaint alleged VISN Director DeAnne Seekins retaliated against him in a scheme to oust him from his position.
Edger, a retired Army Lieutenant Colonel, receives medical treatment from Durham VAMC, which is a medical center under the jurisdiction of VISN 6.
After reporting Seekins, a report, likely a SPAR (see below), shows some of her subordinates unlawfully accessed the veteran's medical records while Seekins herself was attempting to wrongfully terminate the veteran.
RELATED: How To Get A Higher Disability Rating
Whenever I hear a news story reporting on allegations of a senior official illegally accessing a veteran's records, I always infer the agency is in full CYA mode and likely engaging in unlawful actions to further some scheme or another.
Every time.
This happens so frequently, especially against veterans employed at VA who become whistleblowers. It also happens against veterans who blow the whistle as patients. Whenever a news story pops up addressing these kinds of unlawfully accesses, likely searching for mental health information they can spin against the veteran, we can almost always assume the agency is guilty.
RELATED: VA Misleading Vets About MyHealtheVet Blue Button Records
Really, though, whether it is Google or Apple or your friendly VISN director, someone is always seemingly sifting through our records who should butt out.
I am curious about stories of veterans who sought copies of their own SPAR report, which is short for Sensitive Patient Access Report. According to VA:
As cited in VHA Handbook, 1605.01, Privacy and Release of Information, a Veteran has access to the SPAR because the SPAR is covered under the Privacy Act system of records, "Veterans Health Information Systems and Technology Architecture (VistA) VA"(79VA10P2)." Specific processes included with the Right of Access are cited in VHA Handbook, 1605.01. The SOP is to be implemented by VHA facilities by May 17, 2017.
I encourage all of you to seek a copy of your own SPAR. Take a look at the handbooks references above. Put in a request at your local VA medical center. Report back here with what you find.