$950k Settlement: Veteran 'Gutted Like A Fish' By Incompetent VA Surgeon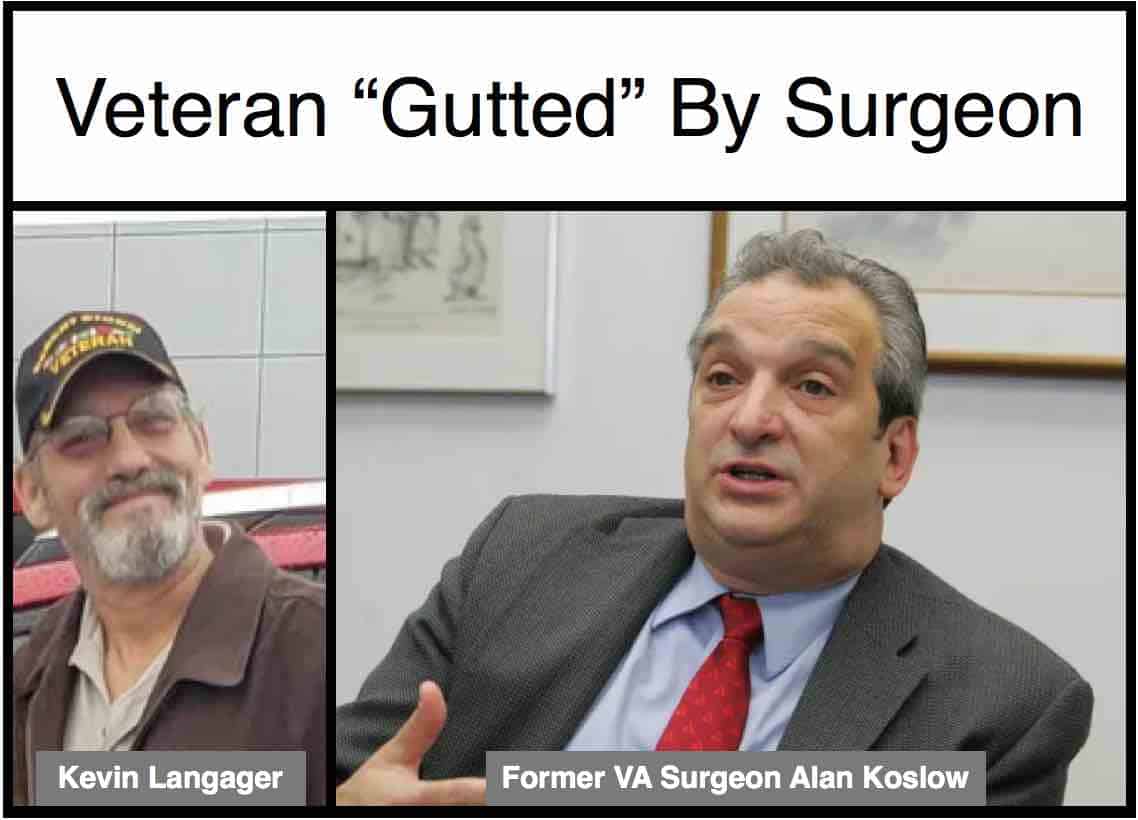 One veteran will receive $950,000 after he was "gutted like a fish" by a VA surgeon who was on probation and fined by the Iowa Board of Medicine.
Navy veteran Kevin Langager was the victim of malpractice at the hands of a surgeon hired to work at his VA just months after being publicly reprimanded in another state for alleged misconduct.
The botched surgery occurred in December 2015 at the hands of surgeon Alan Koslow. The doctor was on probation and publicly fined by the Board of Medicine in Iowa following an investigation into allegations of incompetence and disruptive behavior in October 2015.
VA is prohibited from hiring doctors whose licenses were revoked or suspended, but not doctors whose licenses are on probation.
The legal documents say Langager "was left to be a guinea pig at the behest of the VA, which is supposed to advocate for the veterans of this country."
Koslow, now retired, denied wrongdoing in both Iowa and in the Langager surgery. He claims the allegations in Iowa were false but that he was unable to properly fight the allegations due to an inability to keep paying an attorney.
The doctor moved back to Iowa and has since renewed his license, which is still on probation. His license in California was revoked citing the Iowa allegations. New York regulators barred Koslow from providing direct patient care in that state.
Langager is not finished with Koslow. He filed a complaint in Iowa about the surgery. "Hopefully, he'll lose his license completely and not be qualified to ever change a bedpan," Langager said.
Earlier this week, I covered the growing story about VA's continued negligent hiring of medical doctors and other clinicians with tarnished reputations. How long will it take for VA to get the picture?
Many VA insiders frequently complain about the agency's difficulty hiring qualified professionals due to the press publishing stories like this one. Should the press stop reporting on VA's penchant for negligently hiring unqualified or incompetent doctors?
If we stopped reporting, would VA correct course?